A gluten-free life shouldn't be a brownie-free life. These almond flour brownies are delicious, flavorful, fudge-like and contain neither wheat nor grain. 
Photos via CakeSpy
The secret to perfect-texture success in these brownies?
You vigorously beat the eggs before folding in the chocolate and almond flour. The well-aerated egg mixture, plus a touch of baking powder, ensures a good rise on these brownies, giving them that perfect texture that isn't too dense. 
Almond flour adds a harmonious flavor to the brownies, working with the chocolate to make a crave-worthy brownie specimen. Honestly? The fact that these brownies are gluten-free is besides the point. Everyone will love them. 
What is almond flour? 
Almond flour is made from finely ground, blanched almonds. Almond meal is similar to almond flour, but is usually made with whole almonds (with skin still on) and slightly more coarse in its grind. This recipe was made with almond flour, whose fluffier texture is perfect for baked goods.
Easy almond flour brownies recipe
Makes sixteen 2″ brownies 
Ingredients:
1/3 cup almond flour 
1 teaspoon baking powder
¼ teaspoon salt
3 large eggs, room temperature 
4 ounces unsweetened baker's chocolate
1 stick (½ cup) unsalted butter
1 tablespoon cocoa powder 

½

cup brown sugar, packed

½

teaspoon vanilla extract
Optional: Up to 1 cup toasted nuts or chocolate chips 
Step 1:
Position a rack in the middle position of your oven. Preheat the oven to 350 F. Generously grease an 8″ square baking pan. If desired, line the bottom of the pan with parchment paper. 
Step 2:
In a medium bowl, use either a fork or a whisk to mix together the almond flour, baking powder, and salt. Set aside.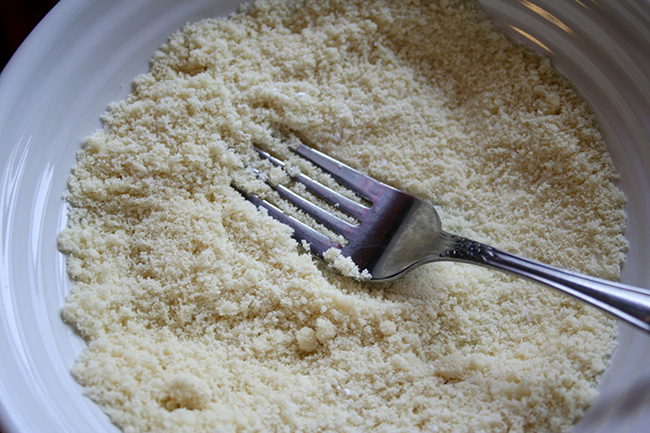 Step 3:
In a medium saucepan, combine the butter, chopped chocolate, cocoa powder and sugar. Melt over medium-low heat until the chocolate has totally melted. Remove from heat and stir in the vanilla. Let cool briefly.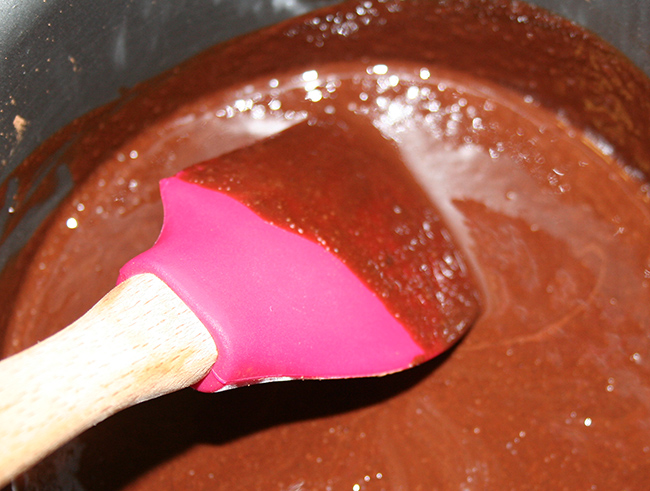 Step 4:
In the meantime, in the bowl of a stand mixer fitted with the whisk attachment, whisk the eggs on high speed for 10 minutes. Yup, just set a timer and let them whisk. They'll become very soft, lightened in texture and fluffy.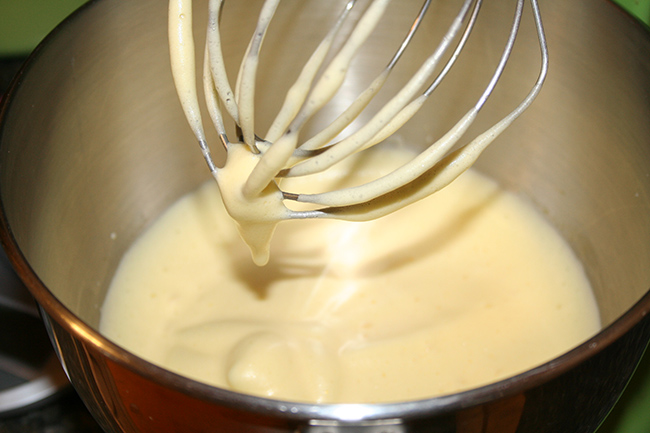 Step 5:
After 10 minutes, reduce the mixing speed to the lowest setting. With the mixer still running, pour in the chocolate mixture. Let it mix just until combined. Remove the bowl from the mixer, and use a rubber spatula to fold in the almond flour mixture. If you're adding nuts or chocolate chips, add them after folding in the flour mixture.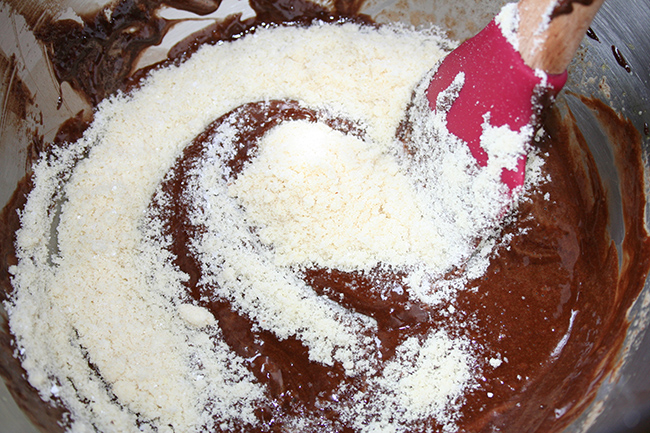 Step 6:
Spoon the batter into the prepared pan; tilt the pan to make sure the batter is even. 
Step 7:
Bake in your preheated oven for 25-30 minutes, or until the brownies are set on top and a toothpick inserted in the center comes out mostly clean.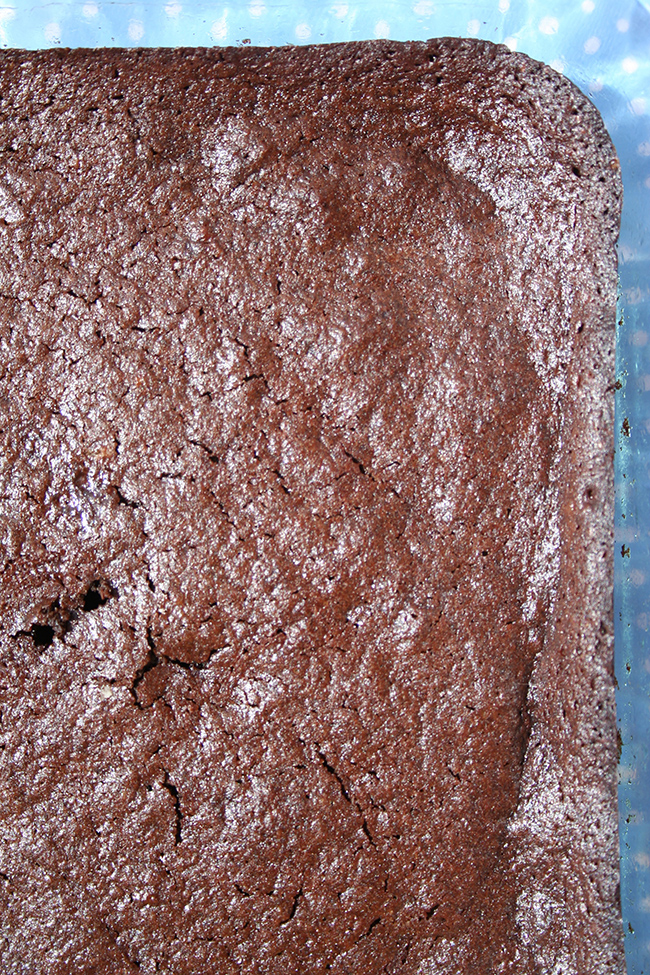 Step 8:
Remove from the oven, and let cool on a wire rack for at least 15-20 minutes before slicing into squares to serve.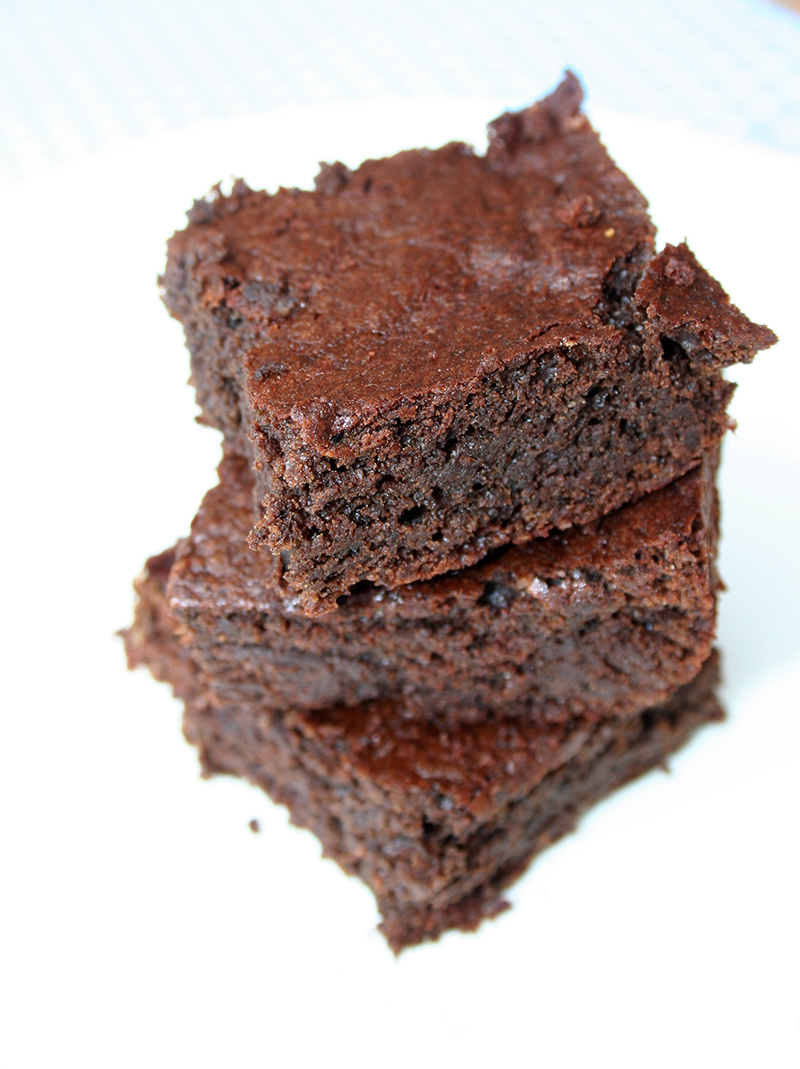 These brownies are slightly more crumbly than their wheat-containing counterparts. To reduce crumbles as you slice, you can place the pan in the refrigerator for 15 minutes before slicing.