'Tis the season for cookies! When you need a batch in a hurry, turn to these almond butter cookies. Plus, these simple cookies are naturally gluten- and grain-free, so they're ideal if you're avoiding gluten for dietary or health reasons.
Photos via CakeSpy
About these flourless almond butter cookies
These magical morsels contain only three ingredients: almond butter, egg and sugar. Each ingredient playing an important role in the finished cookies:
The almond butter gives them flavor and bulk.
The egg helps them rise and gives them structure.
The sugar adds a touch of sweetness and gives the cookies a perfectly golden-brown finish.
Perhaps best of all, these cookies are almost sinfully simple to make. The batter-like dough comes together in less than a minute (literally). Between mixing it up, spooning the mixture onto your prepared cookie sheet, baking and cooling to the point where they won't burn your mouth, the entire process takes fewer than 20 minutes.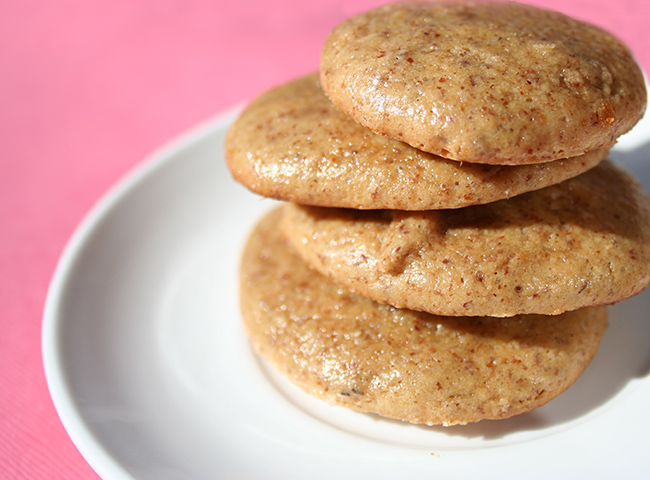 3-ingredient almond butter cookies
Makes about sixteen 2″ cookies
½ cup almond butter
1 large egg, room temperature
2 tablespoons sugar
Step 1:
Position a rack in the middle position of your oven, and preheat the oven to 300 F. Prepare a cookie sheet by lining it with parchment paper or a silicone mat. 
Step 2: 
In a large bowl, combine all of the ingredients together. They will come together into a decidedly batter-like mixture: thick, but still quite soft.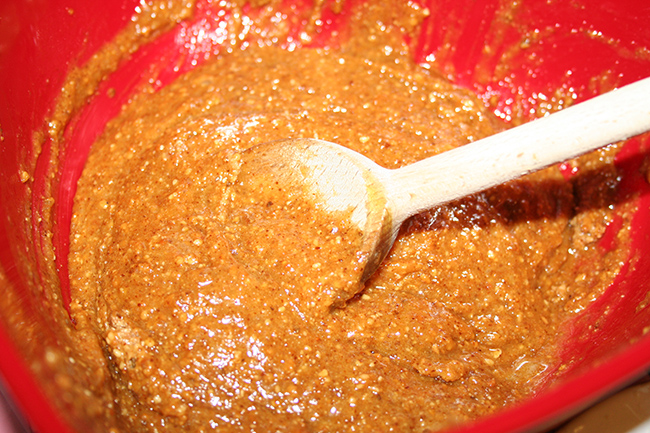 Step 3: 
Spoon teaspoonfuls of batter on to your prepared baking sheet, with a little space around each cookie to accommodate some spreading. You can use the back of the spoon to smooth the batter into a more pleasing circle shape, but don't spread it too thin.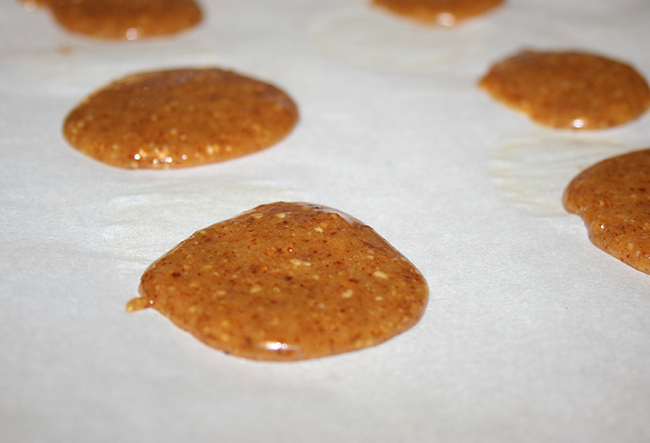 Step 4:
Bake for 6-8 minutes, rotating at about the 4 minute mark. The cookies will appear "set" and golden on the sides, with a matte appearance on top. They may still appear slightly soft in the center; this is ok, as long as they don't look wet.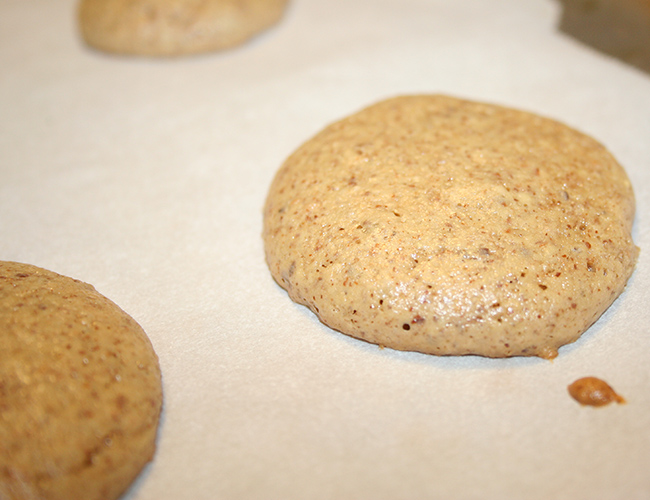 Step 5:
Remove from the oven, and let cool on the sheets for several minutes. Transfer the entire sheet of parchment to a cooling rack to let them cool completely. Iff the cookies are placed on a cooling rack without the parchment, they might stick a little bit — and you won't want to lose a single morsel!
Store, well wrapped, in a single layer, at room temperature for up to 3 days. These cookies can also be frozen for up to a month.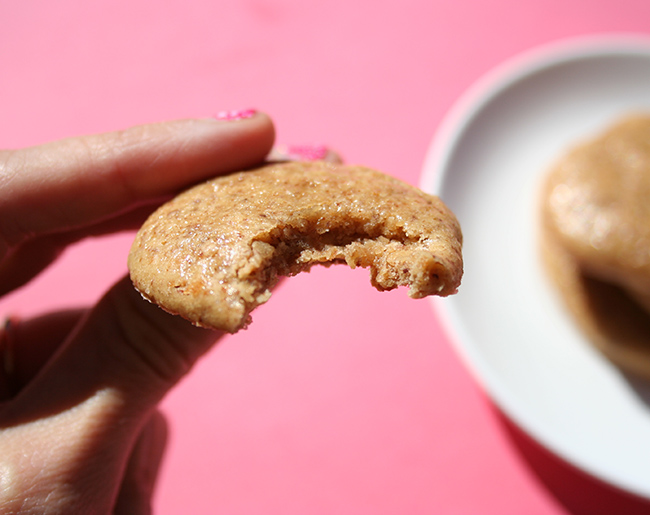 Recipe notes
Preparing your cookie sheet
With some cookie recipes, it's not necessary to use parchment paper or a silicone liner, and you can simply grease the cookie sheet. That is not the case here. Since the dough is really more of a batter, you need a lining of some sort so that the cookies don't stick to the pan. 
Alternate baking method: bake in cupcake liners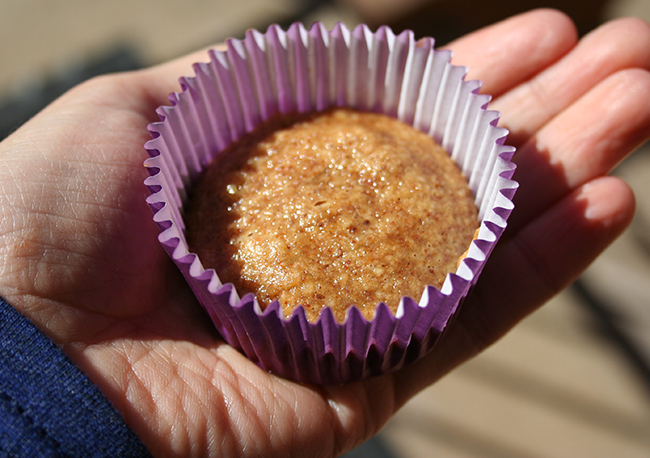 These cookies can also be baked in cupcake liners! Spoon about 2 teaspoons of batter into each cup (about double the amount than you'd use for a single cookie). Bake for 1-3 minutes longer than the original recipe. This method will yield about 8 cups. 
Optional added ingredients
There's something very cool about using just three ingredients to make cookies. But if you feel comfortable expanding your ingredient list, there are many ways to amp up the flavor of these cookies. Here are just a few:
If you are using unsalted almond butter, consider adding a pinch of salt to the batter. 
Stir in a small amount (just ¼ teaspoon or so) of vanilla extract into the batter. 
Stir in mix-ins to your batter, such as candied citrus peel, almond pieces or finely chopped chocolate. 
Love the idea of three-ingredient desserts? Check out our recipe for a delectable (and also naturally gluten-free) 3-ingredient peanut butter cake!