Whether they're hopping off the school bus or just back from day camp, come afternoon your kiddos are bound to be in need of a hearty snack. Keep them from going from hungry to hangry with these 17 healthy, homemade ideas. Nosh away!
17 Quick, Easy & Guilt-Free After-School Snacks:
1. Trail mix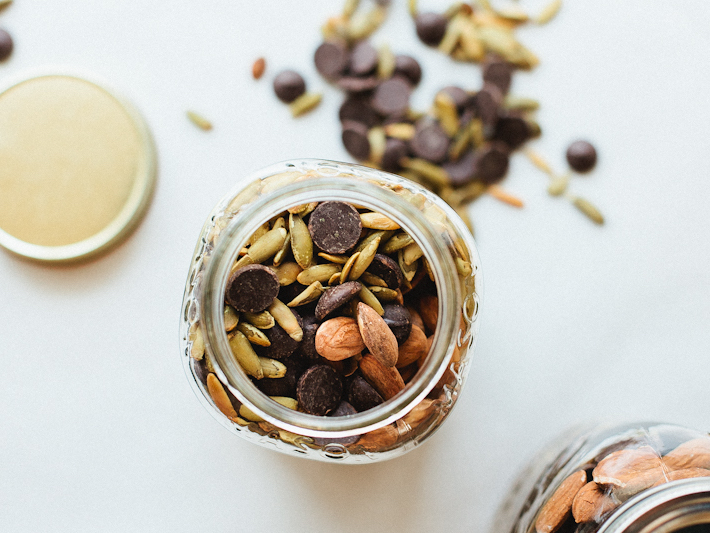 One of the best things about trail mix? You can mix and match grains, fruits, and add-ins to create a combination you love. (Or set up a trail mix bar and let kids make their own.)
2. Frozen banana pops
This treat will make kids want to monkey around: Spear bananas on skewers, dip in melted chocolate, scatter with nuts (if desired) and freeze.
3. Smoothies
There's a reason why smoothies are so popular: They're delicious and as easy as blending up fruit, ice, and mix-ins. Sip, sip hooray!
4. Ants on a log
No actual bugs involved! Celery is far more fun to eat when topped with nut butter and dotted with raisins.
5. Kale chips
Kale packs a big nutrition punch but can be a hard sell for kids. Here's how to get them on board: Simply toss the leafy greens with olive oil and salt and bake them into chips. Crunch crunch!
6. Cocoa-coconut date shake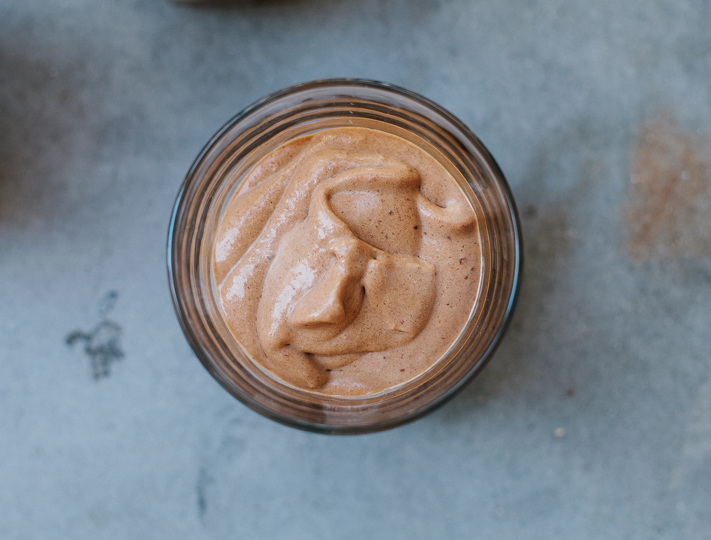 This milkshake will bring all the kids to the table: Whirl together ⅓ cup almond butter, 6 pitted dates, ¾ cup coconut milk, 2 tablespoons cocoa powder and 1½ cups of ice in a blender. We promise not to tell them it's packed with protein and fiber.
7. Apple slices with caramel sauce
Deconstruct one of our favorite fall treats by serving up sliced apples with a side of caramel sauce.
8. Hummus
Upgrade the store-bought stuff by mixing in barbecue sauce, nuts, and oil, or whatever your kids like (and is currently in your fridge). Serve with pita chips.
9. Almond milk and cookies
Nut milk is a delicious, creamy alternative for those who can't or choose not to consume dairy. And it's just as good with cookies!
10. Sliced vegetables
Cut up an array of veggies like carrots and celery, then serve them with hummus (see #8) or ranch dressing for a simple snack.
11. Graham crackers
Slather up graham crackers with peanut butter for a more balanced treat or Nutella for a delicious indulgence.
12. Homemade pretzels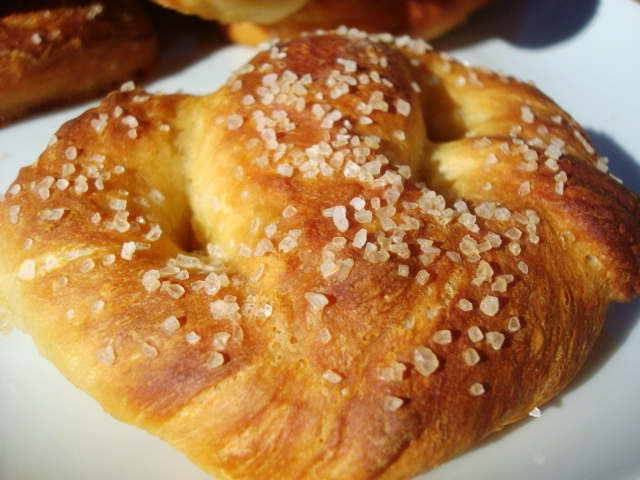 It's awfully hard to resist the call of a hot, soft pretzel. Roll out store-bought pizza dough, shape it into a pretzel, sprinkle with salt, and bake. It really is that easy!
13. Roasted avocado slices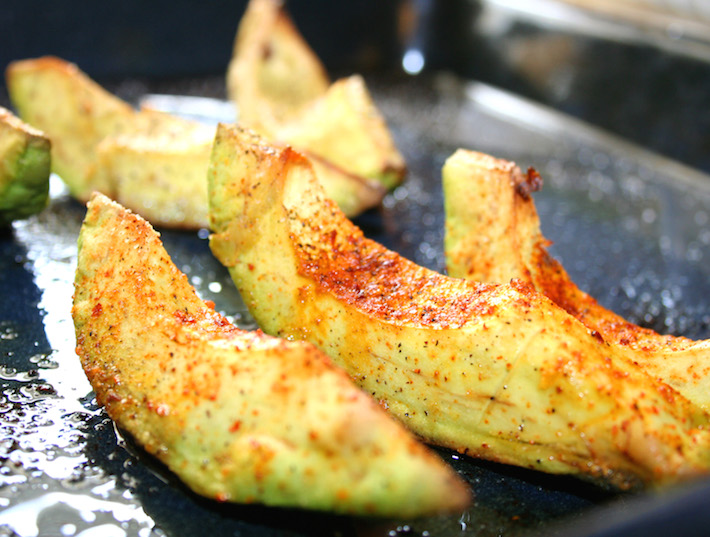 Forget the toast: Crispy on the edges and creamy on the inside, roasted avocado slices are where it's at. Just slice, season, and bake at 400 F for 15 to 20 minutes.
14. Crackerjacks
Toss air-popped popcorn with peanuts and a touch of caramel sauce for a salty-sweet treat. No ball game required!
15. Fruit juice pops
In the morning, pour fruit juice into ice pop molds, slide in the sticks and freeze. By the time school's out, a nutritious treat will be ready-to-go. (This is also a good use for leftover smoothies!)
16. Fruit kebabs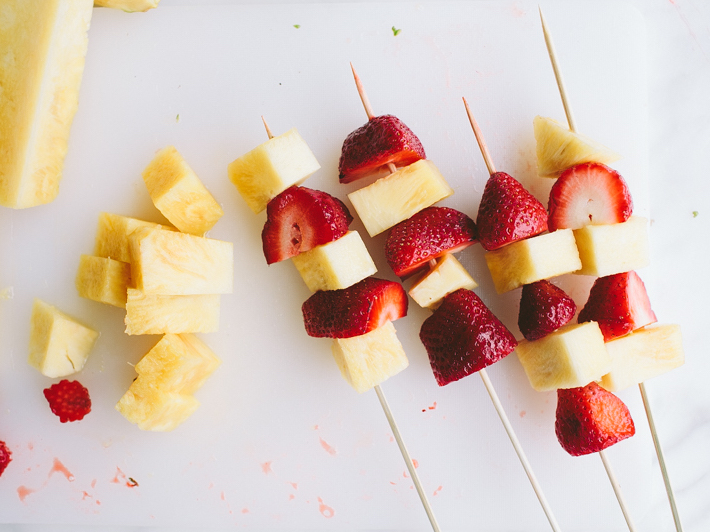 Every food is more fun on a stick — why not reinvent fruit salad by serving it in kebab form? (Swap the skewers for wooden crafts sticks if you have younger tots!)
17. Toasted pumpkin seeds
No need to save these for jack-o'-lantern season. Light yet hearty, toasted pumpkin seeds (or pepitas) are easy to make: Simply scatter seeds on a baking sheet, drizzle with oil and salt and bake at 400 degrees F until crispy.