No matter how many sweaters I knit, I learn something new with each project. Whether it's an unfamiliar bind off or just an interesting new construction method, sweaters have a lot of new skills to teach even the most seasoned knitters.
These 12 sweater patterns include a mix of techniques and construction styles so you can practice skills that challenge you, from colorwork to steeking and double knitting.
Challenge yourself to knit a more difficult sweater with one (or more!) of these advanced knitting patterns.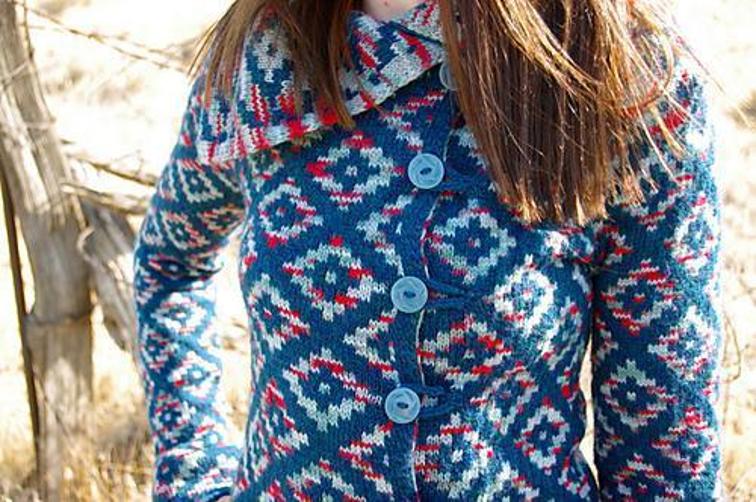 Photo via Bluprint member fernknits
1. Oblique Motion
This cardigan combines colorwork and double knitting for a reversible cardigan that's worked seamlessly. So many techniques! If you love the colorwork but want to incorporate it into another garment like a pullover, check out designer fernknits's other patterns. There's a lot of gorgeous colorwork there.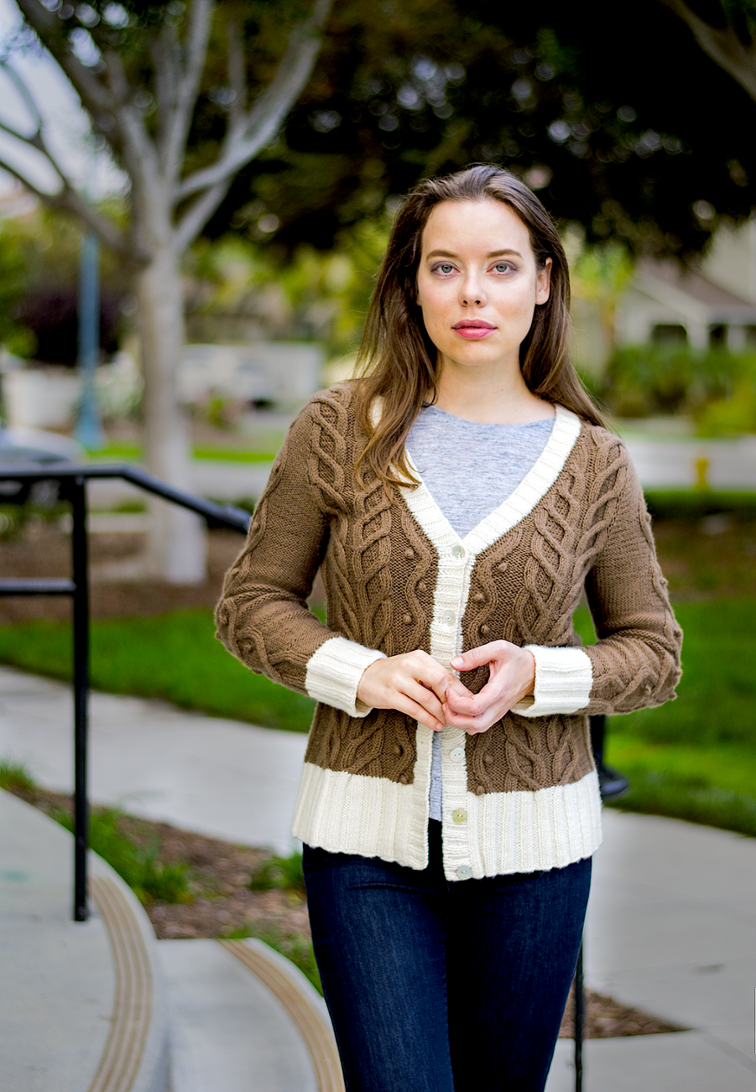 Photo via Bluprint member Happy Ewe
2. Brails Cardigan
You'll learn plenty of new skills with this cardigan, or just brush up on skills you haven't practiced in a while! The sweater construction requires a three-needle bind-off and picking up stitches, and you'll also get plenty of practice knitting different types of pretty cables.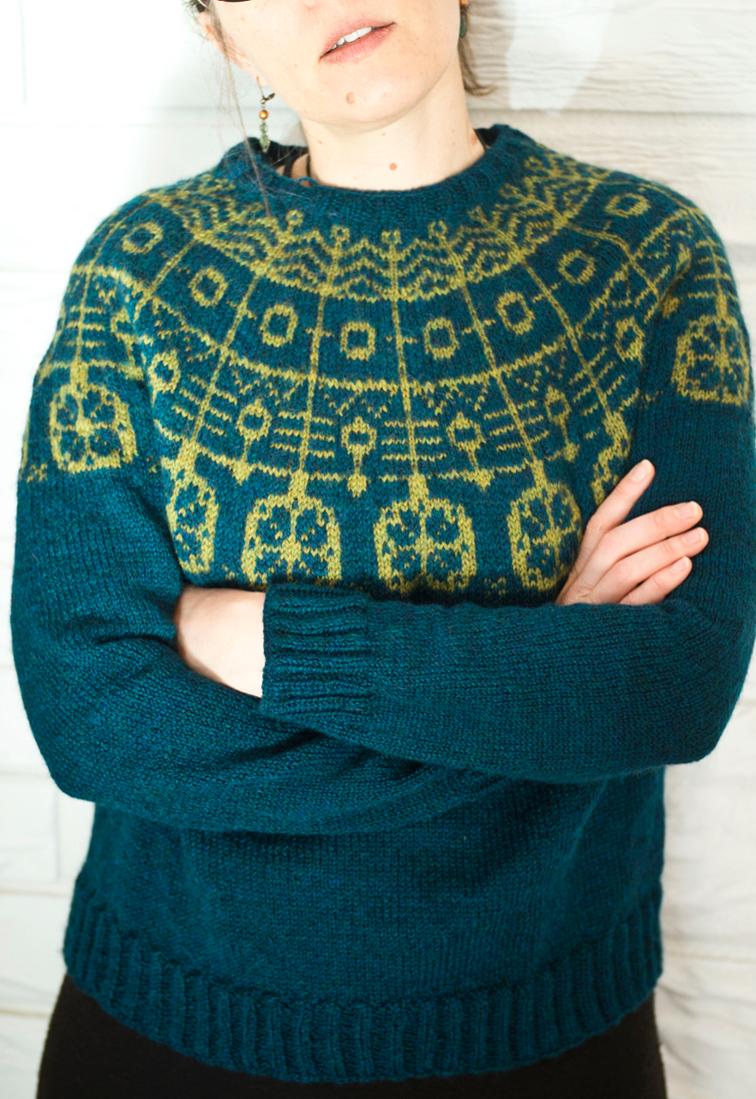 Photo via Bluprint member Kraftling
3. Take Flight
Stranded colorwork, reading charts and provisional cast-on are just a few of the skills you'll practice with this sweater. The sweater is designed with a bit of positive ease, so you don't have to worry too much about getting a perfect fit.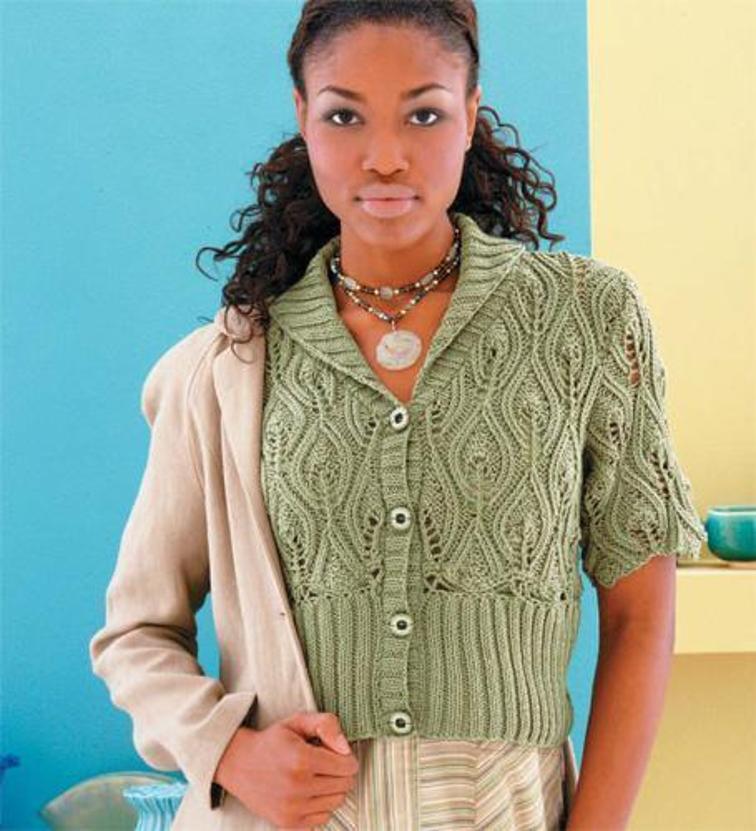 Photo via Bluprint member Vogue Knitting's Pattern Store
4. Flame Stitch Cardigan
This beautiful flame stitch pattern might make your eyes cross when you first look at it, but once you repeat the stitch a couple of times, you'll be an expert. You'll also get some cardigan construction practice while you work your way through the flame stitch.
Photo via Bluprint member Universal Yarn
5. Blaze
Texture, Fair Isle, charts, an I-cord bind-off — this sweater will test your skills throughout the entire project. The sweater pattern comes with instructions for six sizes, so you can also practice matching your measurements to the correct size.
Photo via Bluprint instructor Amy Herzog
6. Acorn Trail
Most of us knitters have seamed a sweater, but it's possible we don't feel super confident about our seaming skills. This sweater offers an opportunity to perfect those seaming skills, plus practice combining lace with cables. If you dig Amy's designs, be sure to check out her Bluprint classes that focus on ways to get a great custom fit.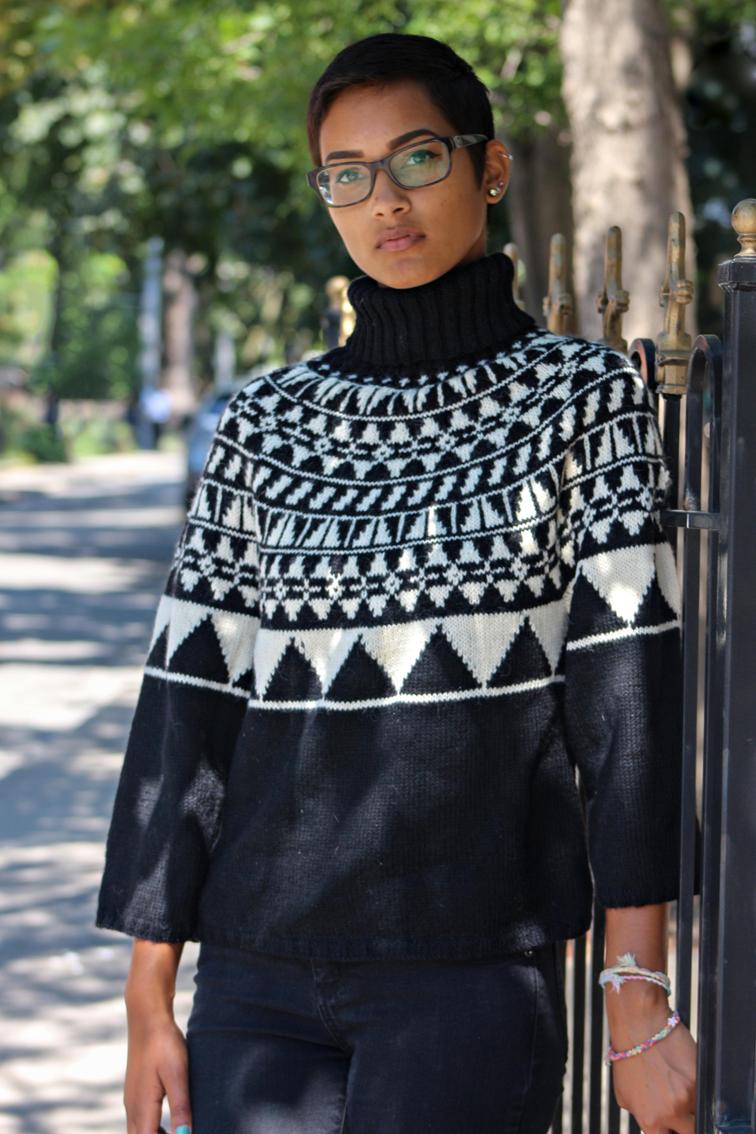 Photo via Bluprint member Sandi Prosser Designs
7. Janae Pullover
This sweater relies on its drape to create an easy-to-wear piece, so if you decide to substitute the yarn, keep that element in mind. You'll also get quite a challenge with the two-color yoke that switches up its fun design every few rows.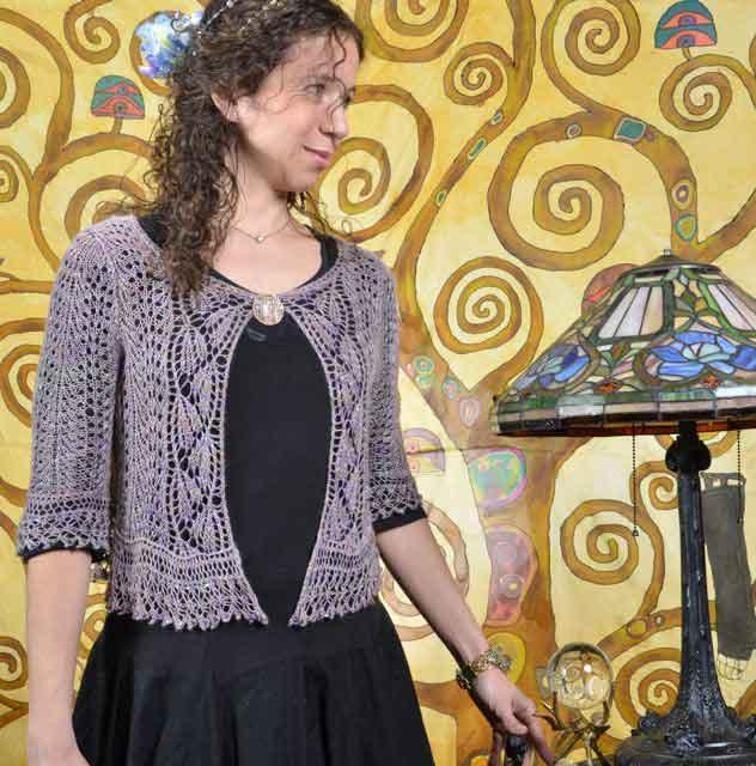 Photo via Bluprint member Fiber Dreams
8. Lalique
If you live in a warmer climate, perhaps you aren't game for a heavy sweater challenge. Instead, try something like this lace cardigan that can enhance your skills in lace knitting, as well as adding beads to your knitting.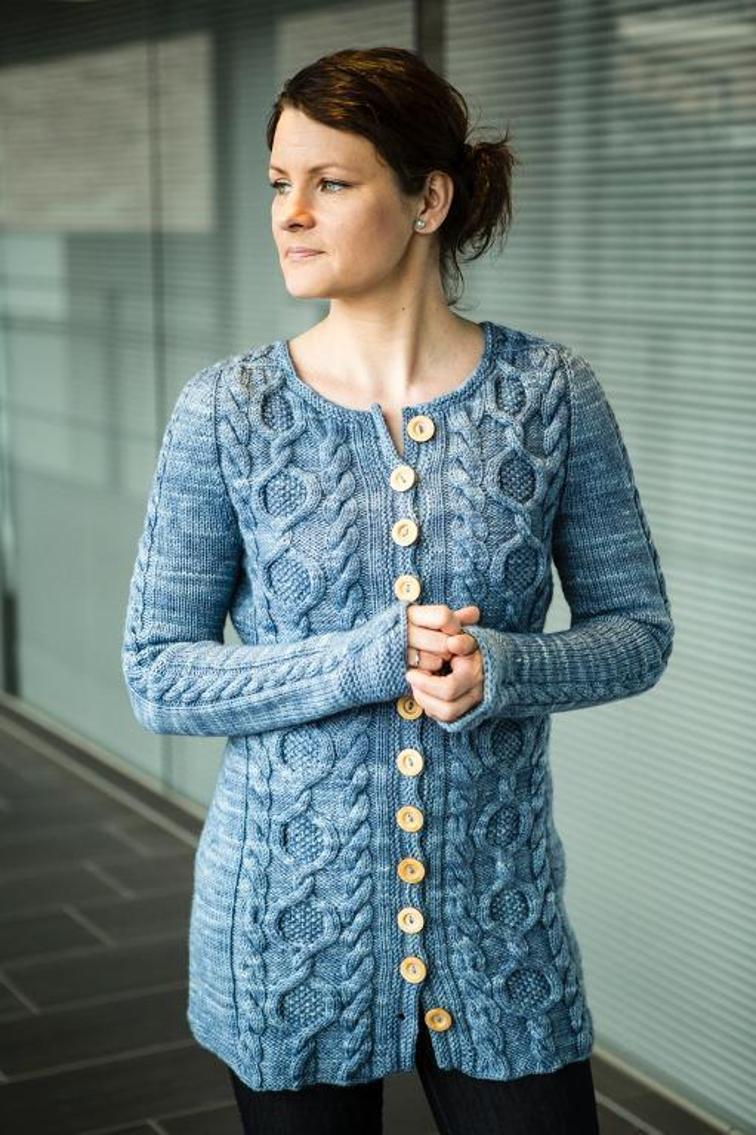 Photo via Bluprint member Meiju Knits
9. Tavie
Your skills in cables and sweater construction will be put to the test with this lovely pattern. The pattern has options for customizing, too; you can knit a short or long-sleeved version, and you can customize the length of the cardigan.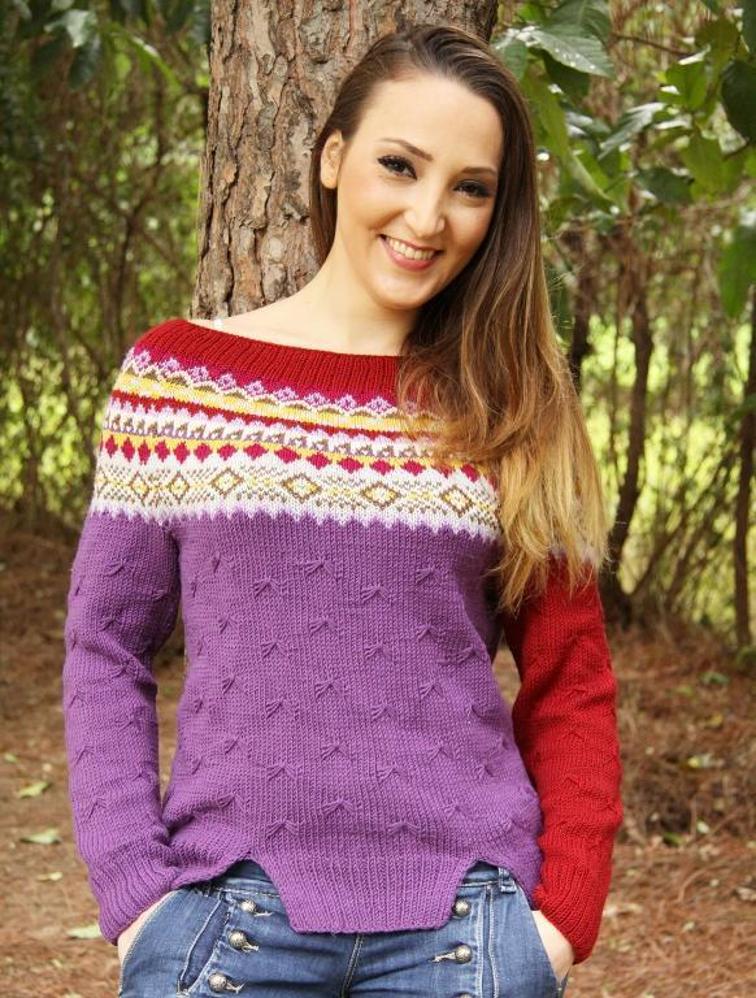 Photo via Bluprint member Creationsbyeve
10. Dair Isle Yoke Pullover
Color, texture and a unique hem construction can all be found in this fun pattern. The gauge is different for the yoke and the body, so it's also a good way to hone your swatching and gauge skills. The pattern is a great way to practice choosing color combinations, too.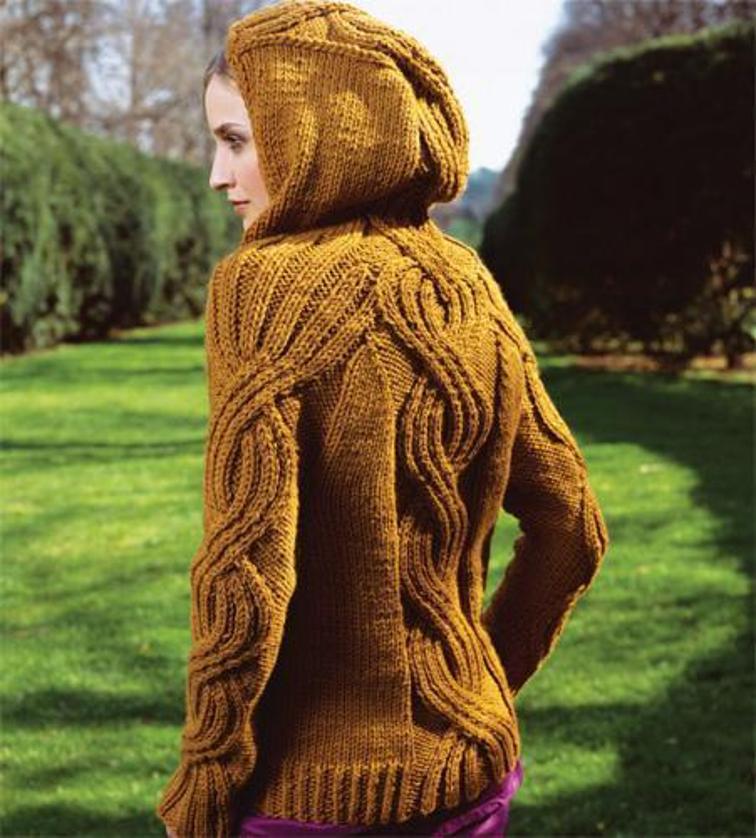 Photo via Bluprint member Vogue Knitting's Pattern Store
11. Hooded Pullover
Hello, texture! Practice your cables, as well as your sweater construction skills, with this warm pullover. The front features a button-neck placket, so you'll also be able to practice adding special little details.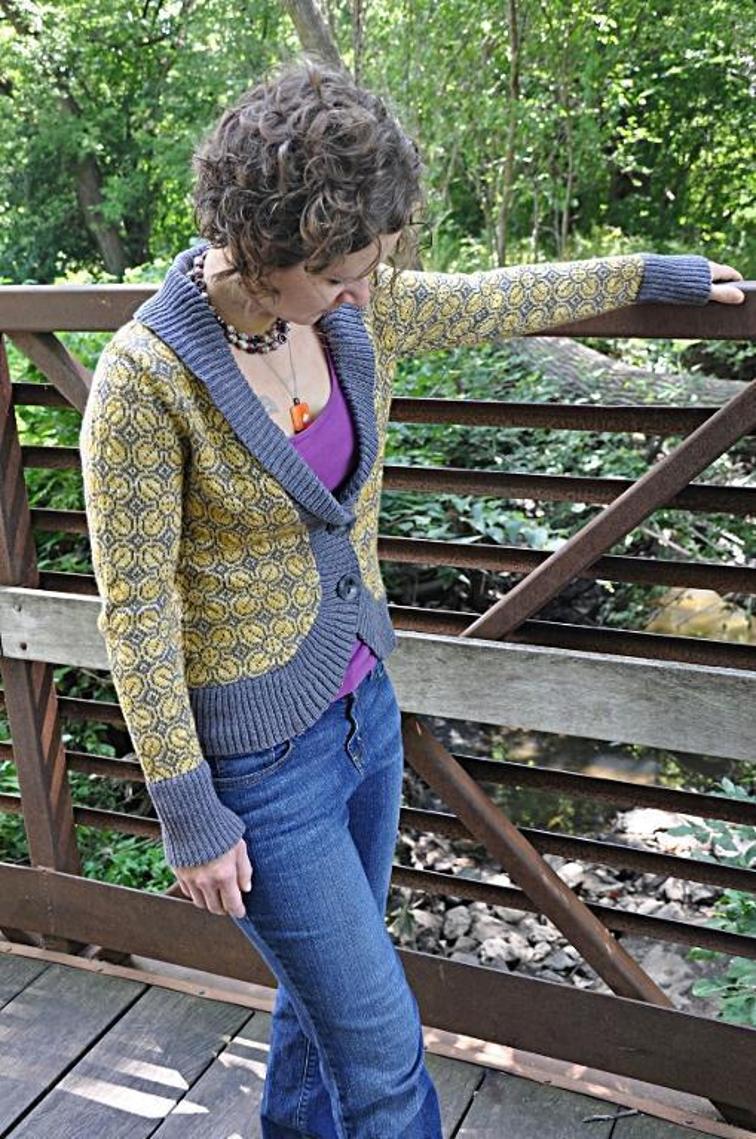 Photo via Bluprint member getoffmylawndesigns.com
12. Grellow Cardigan
Many knitters would agree that one of the scariest techniques in knitting is steeking. Steeking is simply cutting your knitting, but it certainly can be intimidating. Practice steeking, along with stranded colorwork, using this pattern that comes with a tutorial for steeking with a sewing machine.
20+ Sweater Design Tips From the Experts
Get insider tricks & the best design ideas for creating sweaters you'll never want to take off.Get the FREE Guide