Do you dream of making the perfect party dress, some sleek trousers or an impeccably tailored jacket? These very different garments have something in common. They all use advanced sewing techniques! Whether you are an intermediate sewer aspiring to master them or an advanced sewer already familiar, there are some techniques every sewer should know.
Here are 5 advanced techniques we all want to have in our sewing repertoire.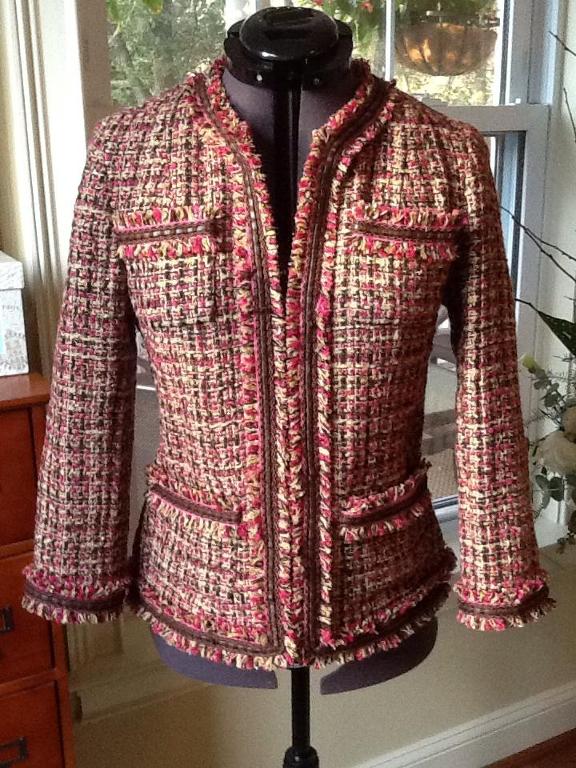 Iconic Tweed Jacket by jstarr4250
Make an embellished jacket in the Craftsy class The Iconic Tweed Jacket with Lorna Knight
1. Piping and trims
Trims and piping are like garnish on a plate: They don't have to be there but they do add that special something. Smoothly piped seams or edges can emphasize the design lines of a pattern or add a touch of color.
Piping can be purchased or you can make your own with a zipper or piping foot. Trim can be the perfect way to accent one color in a printed or boucle fabric. It can be sewn on by hand or machine. To get familiar with these techniques, try adding piping to the waistband of a skirt or trim to the neckline of a simple jacket.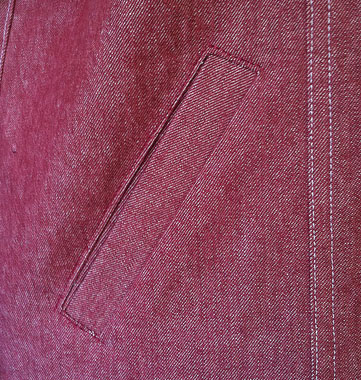 Learn to make your own welt pockets in the Craftsy class Designing Details: Pockets with Kenneth D. King
2. Welt pockets
So many great coats or jackets feature welt pockets. They are seen on trousers, pencil skirts and even purses. Once you master this technique you'll want to use them everywhere. There are lots of variations, single and double welt, with a flap or even a zipper. The basic technique is easy to adapt and once you learn to make them, you can modify your basic pocket to fit the pattern or fabric.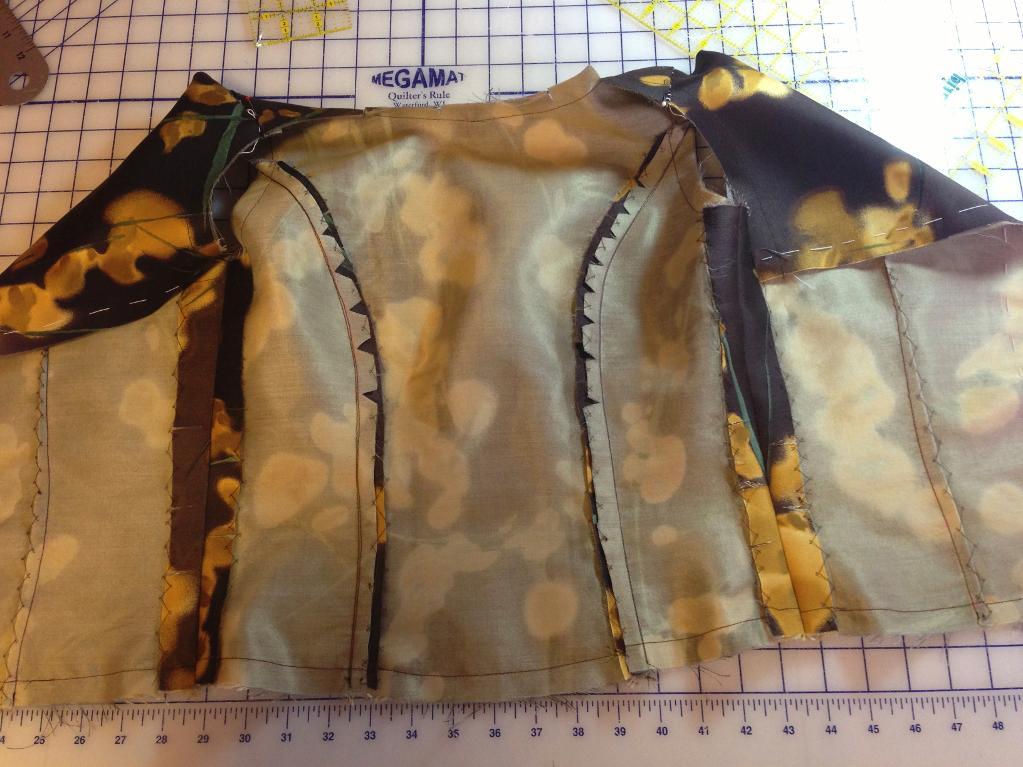 Couture dress by jlgsewsandknits
3. Underlining
Depending on your garment fabric there are many reasons to add underlining to your garment. For a lightweight silk the underlining can add strength and reduce wrinkles. Used in a wool dress, the underlining can eliminate the need for facings. Underlining adds a supporting structure and lets the outer fabric be the star. Adding an underlining is a great technique for an intermediate sewer to try with opportunity to use a variety hand-stitching inside the garment.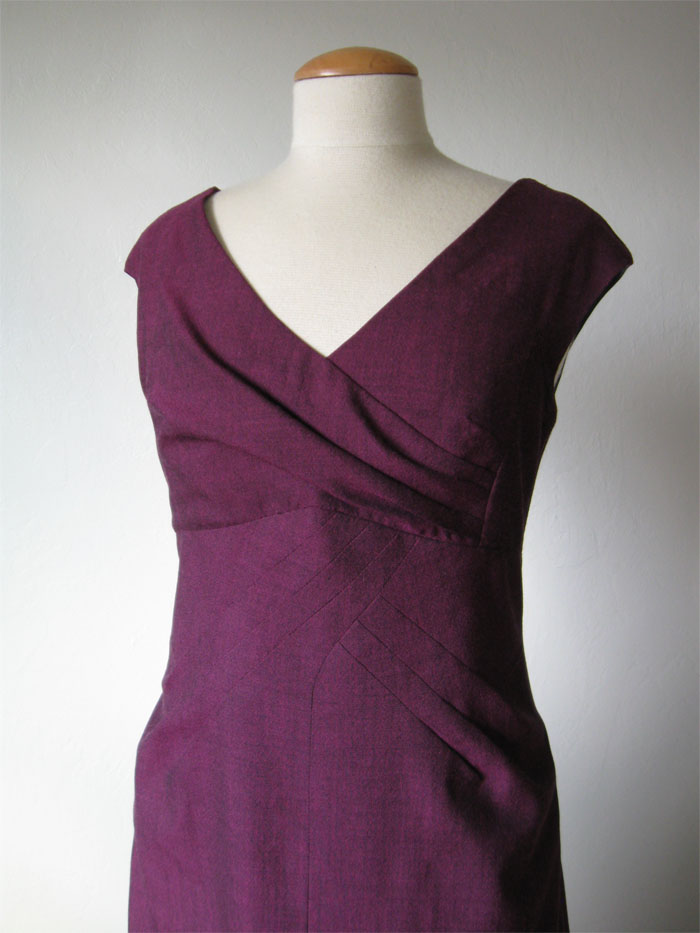 Photo via SunnyGal Studio
4. Complex construction
Some patterns can be a maze of markings, and learning to accurately transmit those to your fabric is a great skill to develop. Precision and attention to the smallest details on complex designs will result in intriguing shapes and great designs translated into fabric. Some of the most beautiful vintage patterns have very complex pleating or darts that you don't find on modern patterns. A great way to dive into complex construction might be to add a unique or structured sleeve to a simple dress.
For more information on the various kinds of darts, see our post 8 Types of Darts You Need to Know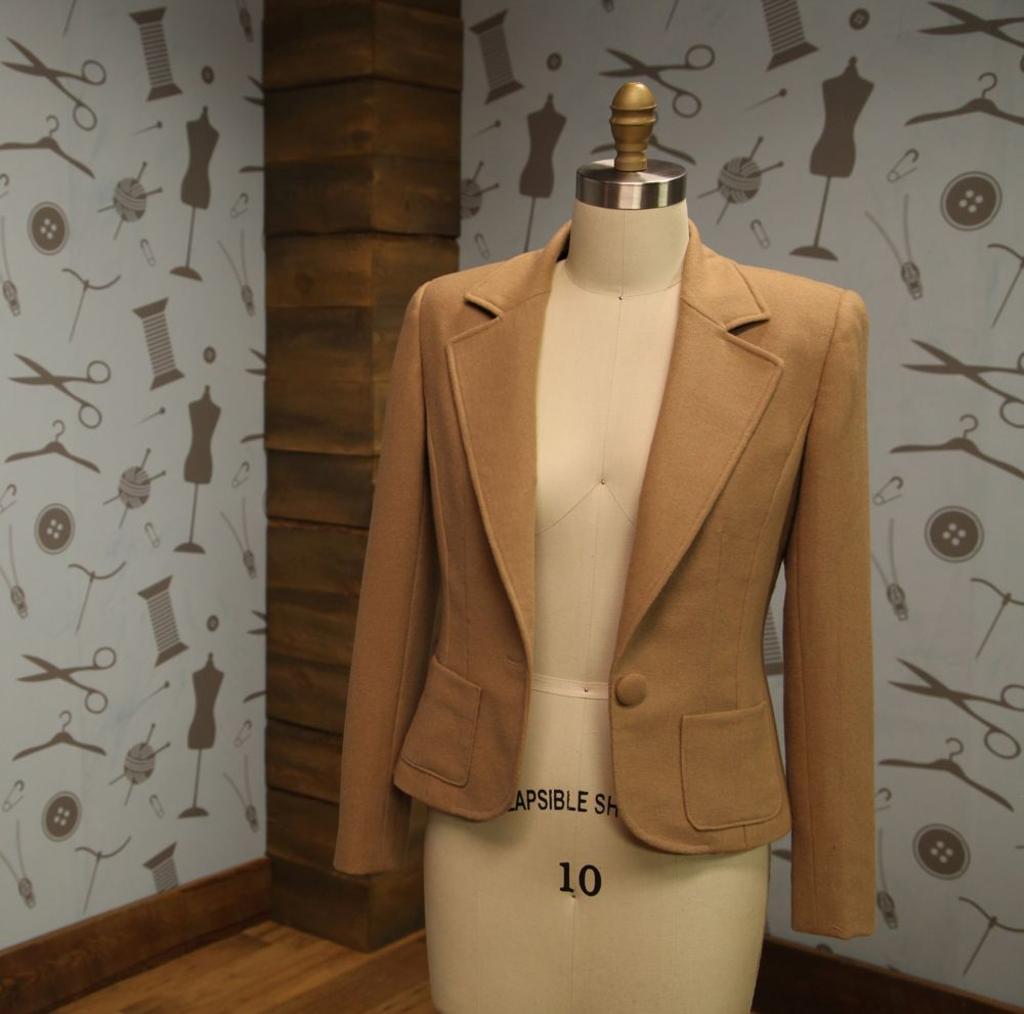 Image via Steffani Lincecum
 To add traditional tailoring techniques to your sewing toolbox try Classic Tailoring: The Blazer with Steffani Lincecum
5. Traditional tailoring
I think everyone wants to make that one jacket that will last for years and years. With hair canvas interfacing, pad stitching, plenty of steam and a little patience, you can create a jacket to wear with jeans or your favorite dress that will stay in style forever. A traditionally tailored garment is an investment of your time and a great way to build essential skills as you advance your sewing confidence.
While some of these advanced techniques may seem a bit daunting, remember that the most accomplished sewer started just like all of us, making simple garments and adding knowledge step-by-step.
What are the advanced techniques you would like to incorporate in your sewing?