Traditionally, we think of embroidery as a needle-and-thread craft, reserved for woven fabrics. But embroidery doesn't stop there. You can add embroidery to any knitting project!
Adding embroidery to your knitting projects — whether it's a sweater you never wear anymore or a brand new wrap that just needs that little something extra — couldn't be easier. Get inspired by these patterns, plus a few tips, that involve embroidery on knitting to bring you all kinds of sweet knits.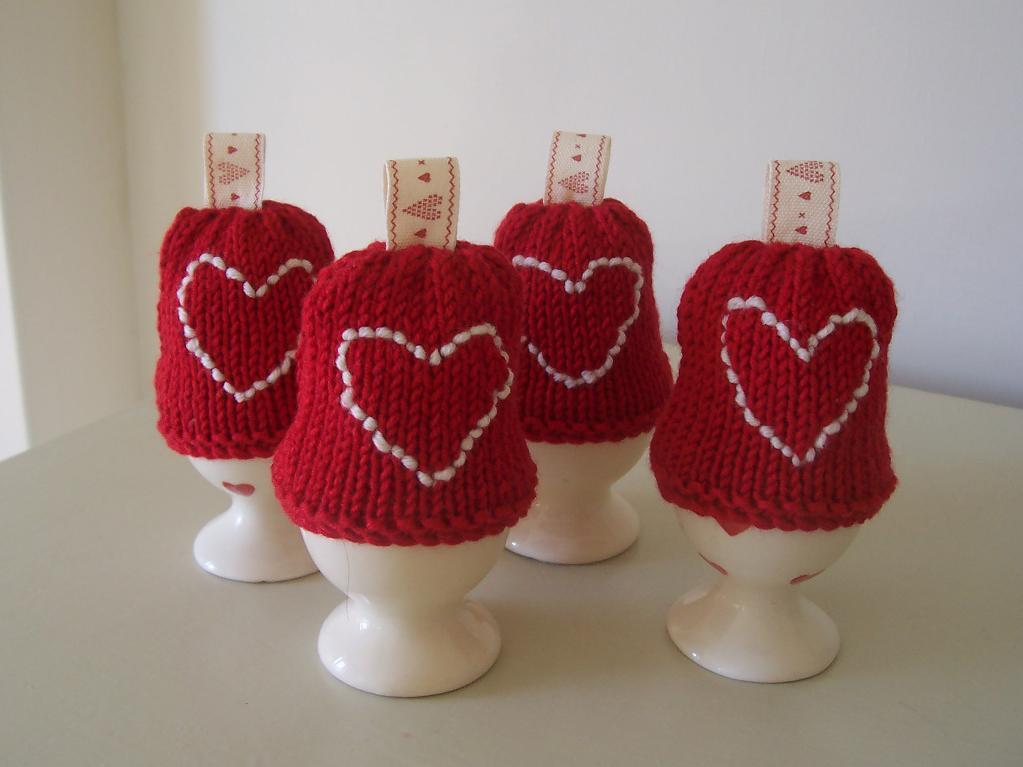 Photo via Craftsy member Buzybee
1. Add a simple embroidered design
A basic embroidered design can add a lot of personality to a plain knitting project. This egg cozy pattern uses one of the easiest embroidery stitches to form the shape of a heart on the cozy. You could embroider any design you'd like, from flowers to stars. Have an egg cozy you already knitted that needs a little something extra? Go ahead and embroider a design on it to give it a little makeover.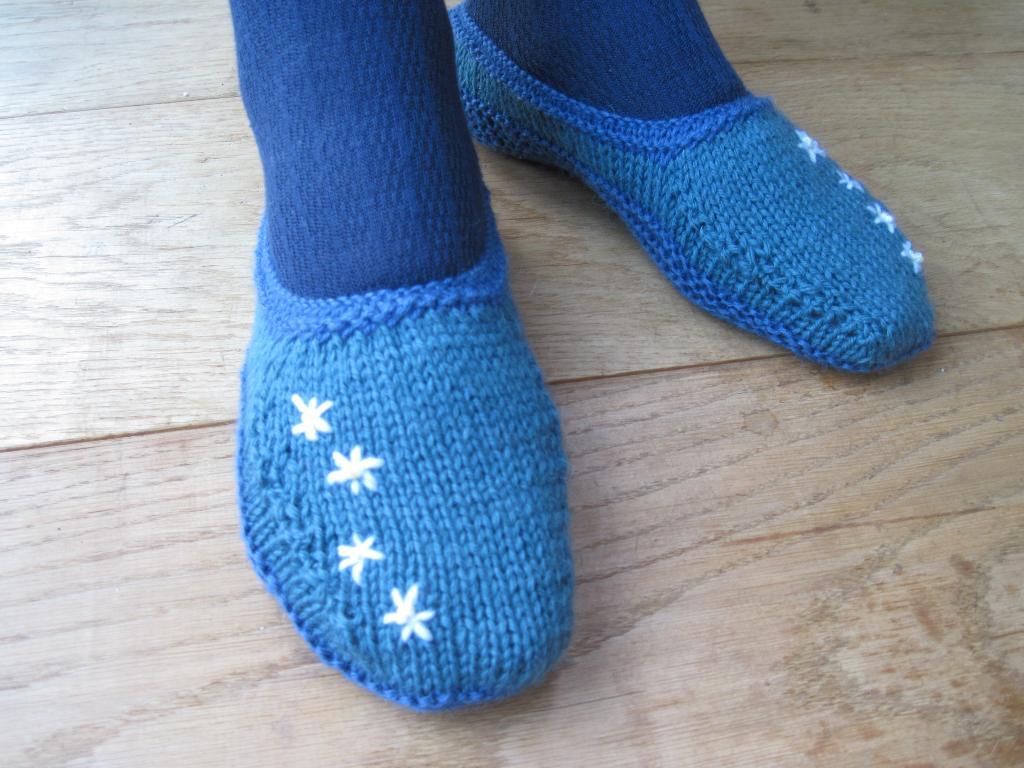 Photo via Craftsy member Ginx Craft
Another great example of how a basic embroidery stitch can go a long way, these Daisy Pumps are embroidered with a super simple daisy stitch. Changing the color of the embroidery can change the entire look of the slipper, so choose your color carefully. The really awesome part is that you can use the tiniest scrap of yarn to embroider them.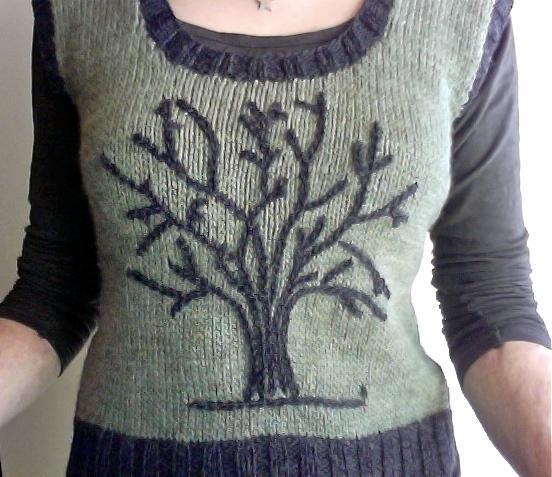 Photo via Craftsy member Wolfberry Knits
2. Add a more advanced design
Simple designs are great, sure. But when you're working with garments or other projects with a lot of room for creativity, why not take advantage of it? This Winter Tree Vest features a beautiful embroidered tree on the front that's created using one simple embroidery stitch: the chain stitch.
Since knitted fabric is stretchy, sometimes embroidery can be a little tricky. Designer Wolfberry Knits suggests using a tear-away stabilizer to make sure your embroidery stitches stay in line and don't go off in directions you didn't intend. Not familiar with stabilizers and other handy embroidery notions? Check out Design It, Stitch It: Hand Embroidery with Jessica Marquez to learn everything you need to know about embroidery. All of Jessica's knowledge can be applied to your knitting projects, plus other garments and accessories you might already own.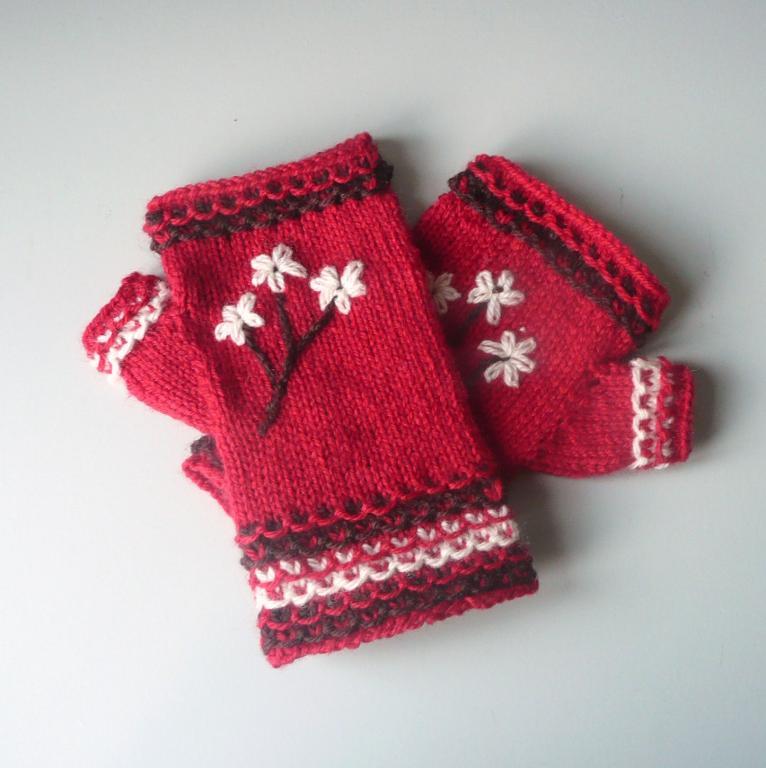 Photo via Craftsy member Katy Farrell
The blossoms on these fingerless gloves aren't nearly as complicated as the chain-stitched tree in the vest above it, but it is a little trickier because it involves two different embroidery stitches: stem stitch and chain stitch. Master these basic embroidery stitches and you'll be able to add pretty flowers to anything.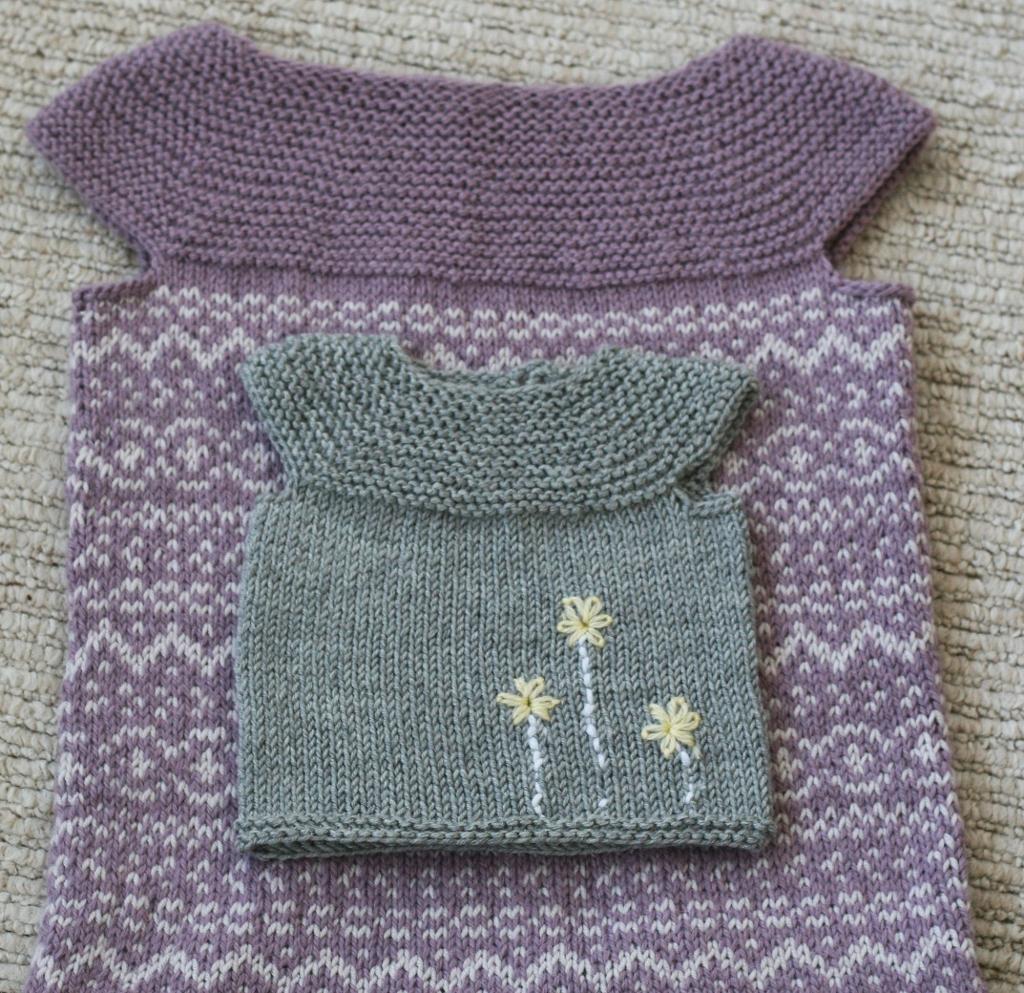 Photo via Craftsy member nerdygerdy
3. Add a delicate touch to an already-delicate sweater.
As if the garter stitch yoke isn't already adorable enough, add some embroidered flowers to this Little Pearl Vest and you've got mega cuteness. I love adding embroidery to plain garments like this one to make it special. That also means that you can knit up several of these and change up the embroidery on each so that they each have a different look.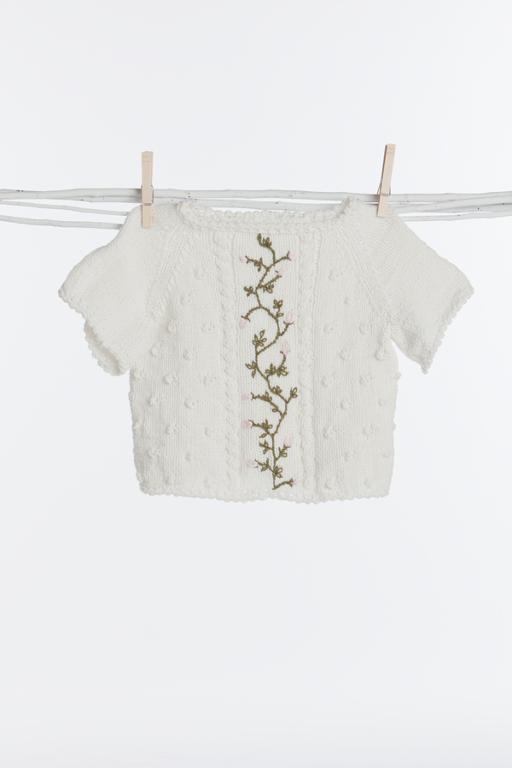 Photo via Craftsy member Ava Green
This Sweet Rosebuds Sweater has some delicate embroidery on the front panels, making the sweater even more precious. Designer Ava Green used perl cotton to embroider the rosebuds, as opposed to the yarn we've seen in most of the other projects.
But how, oh how will I learn all these crazy embroidery stitches, you ask? We've got a fun solution: Design It, Stitch It: Hand Embroidery with Jessica Marquez. Jessica demonstrates dozens of useful embroidery stitches in her class and even has a lesson on embroidering on knits. You can embroider on anything from T-shirts to knitted sweaters and hats!
Have you ever added embroidery to your knitting? What did you embroider?