If you've never been one to follow the rules, these abstract painting ideas are probably right up your artistic alley. 
A fascinating sector of painting, abstract painting doesn't rely on particular rules of shape, form or representation, instead focusing on a more emotional interpretation of a scene or subject matter. While that can make it difficult to relegate abstract painting to one particular look, it makes it awfully fun to explore.
So grab some supplies and get painting! These abstract painting ideas will show some of the many directions you can take.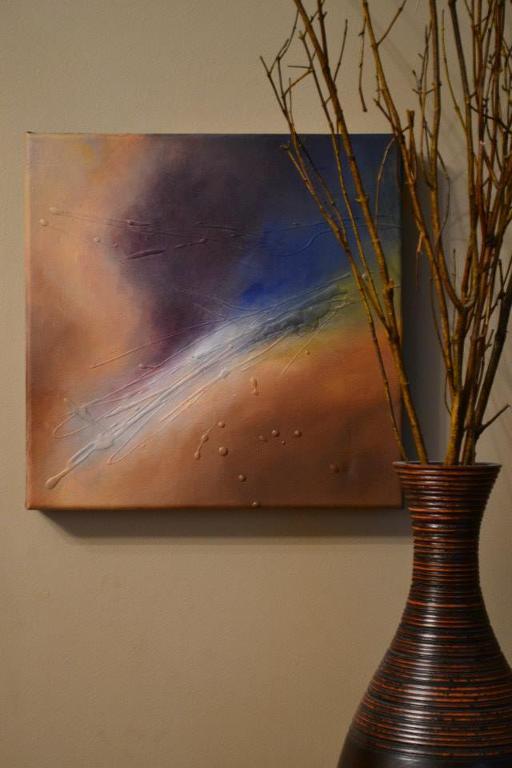 Abstract Painting Inspired by Space via Craftsy member Julie Bonnett-Woodley
Abstracted views
While the above painting, rendered in acrylic, might seem like a purely abstract piece, that's not the case. The vision takes inspiration from photos of the Earth taken from space. With dreamy colors fading seamlessly into the next, it's not hard to imagine the beautiful, serene sight of the outer space sky. By painting an already abstract-looking scene, it's easy to get inspired to paint an abstract piece.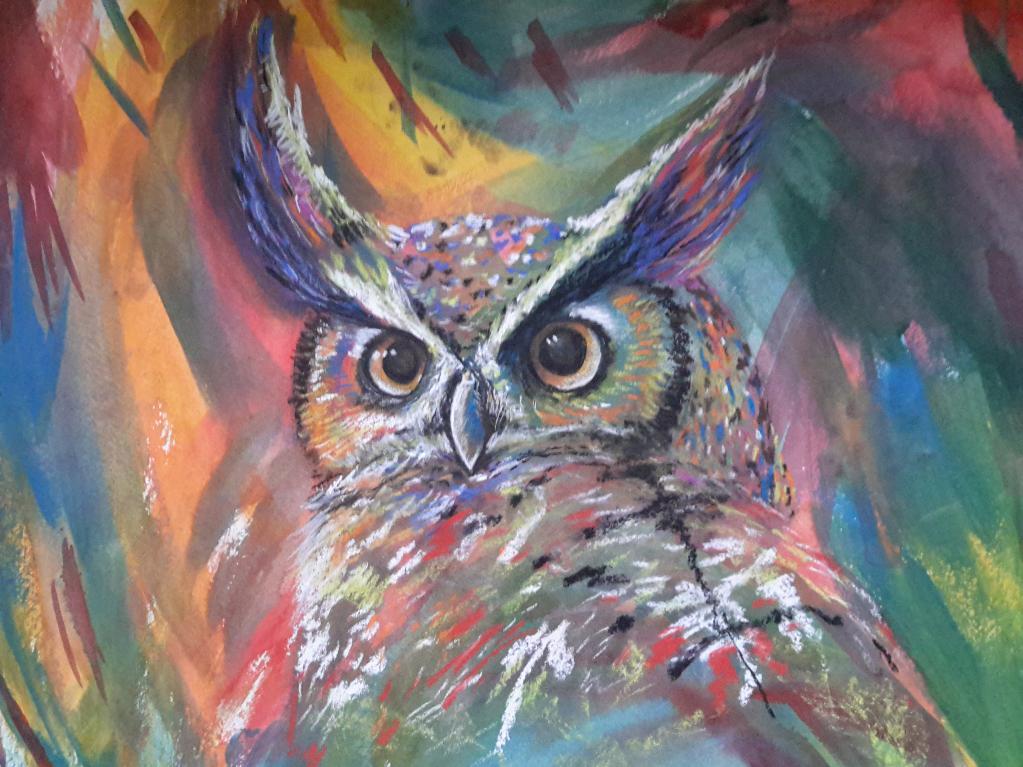 Abstract owl via Craftsy member philippow92211772
Abstracted animals
Why not try starting a painting in a realistic style, then building out in an abstract method? The focal point of this painting, rendered in acrylic and pastel, is the wise eyes of an owl. While the eyes and beak are painted realistically, the reality begins to artistically distort from that point outward. Feathers are rendered with dots and dashes of a rainbow-colored assemblage of paint, and the backdrop is a painterly melange of color blocks that fade into one another. Pastel highlights add visual contrast and keep the eyes moving all over the painting.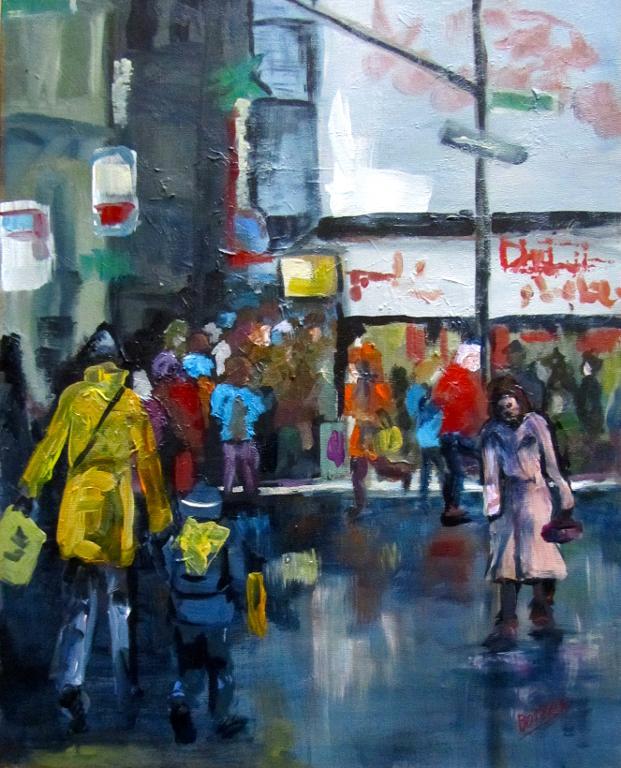 Hurry via Craftsy member BobbieOT
(Slightly) fractured reality
For those who have trouble getting away from the instinct to paint representation art, this method may be a start. From a distance, the scene clearly represents a bustling crowd on a busy city street. However, up close you can see that the figures are actually painted in an abstract style, with smears and lines of paint assembled together to create forms and shapes. You can experiment in this style by starting with a fairly literal scene, but then experimenting with how you apply the paint on your canvas.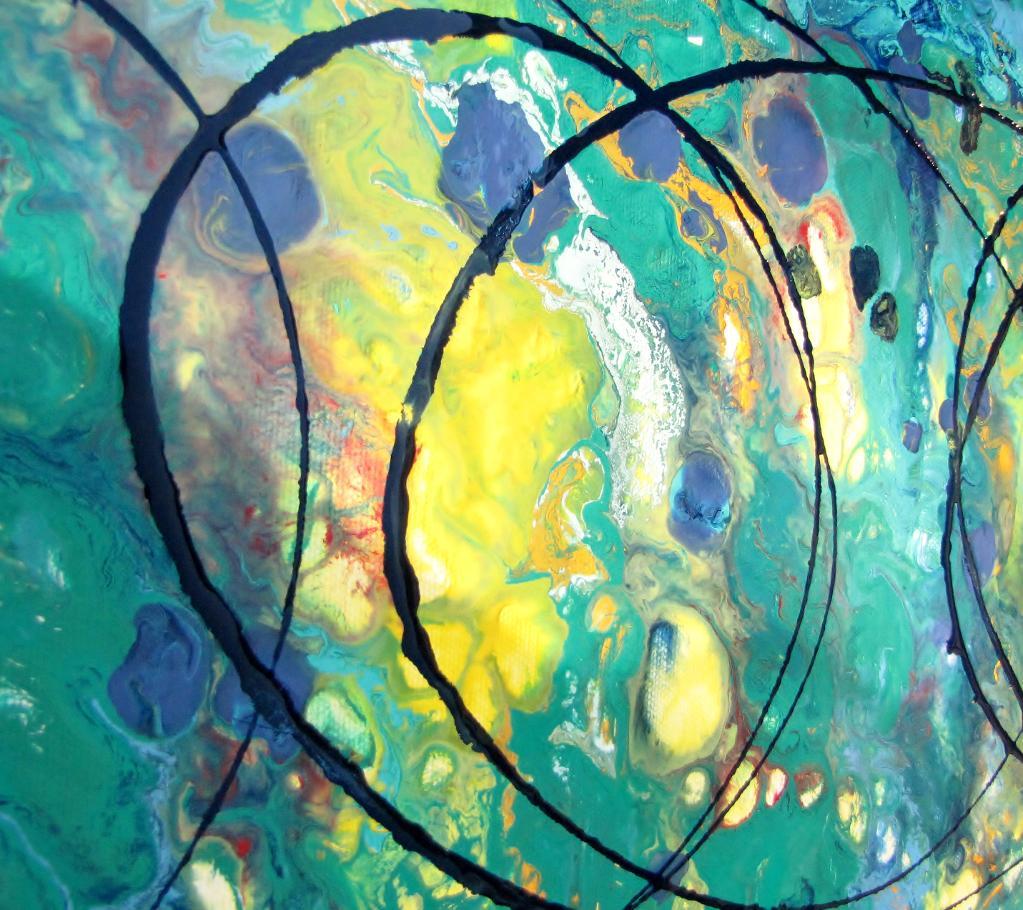 Abstract art and meditation via Craftsy member Artist S. LeMay
Meditative abstract art 
Make creating abstract art a meditation and exploration. According to the artist, a painting like this can be created using canvas, paintbrushes and "anything you want use" — that could include feathers marbles, kitchen forks, empty dish soap bottles and more. The painting becomes more about the process of creating and following your instincts about applying color and shape than about creating a representational piece. By laying out unique materials and ways to explore applying paint to canvas, you may end up with an extra-special outcome.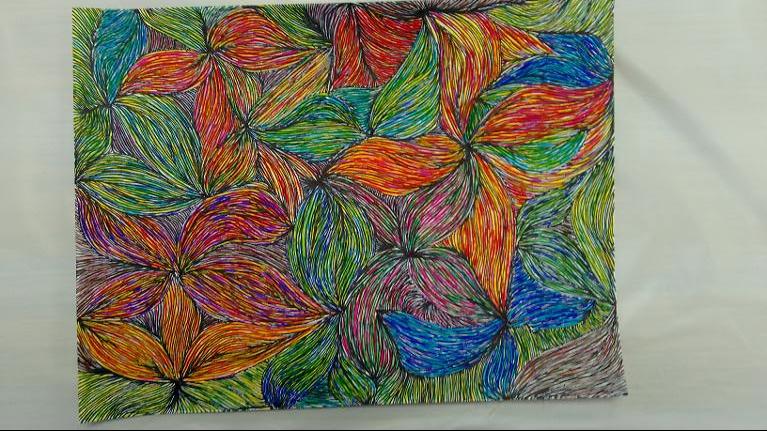 Abstract Impressionism via Craftsy member ziggy78205563542
Experiment with color and texture
This unique acrylic painting shows a beautiful exploration of color, line and shape. Acrylic paint was applied in threadlike strokes to create flowing, beautiful imagery. While not necessarily a representational piece, the finished outcome has a floral-looking pattern that fascinates the eyes with the incredible amount of movement and detail contained in the piece. By experimenting with painting in thin lines of color that are stacked together in shapes and forms, you can create interesting and textured art.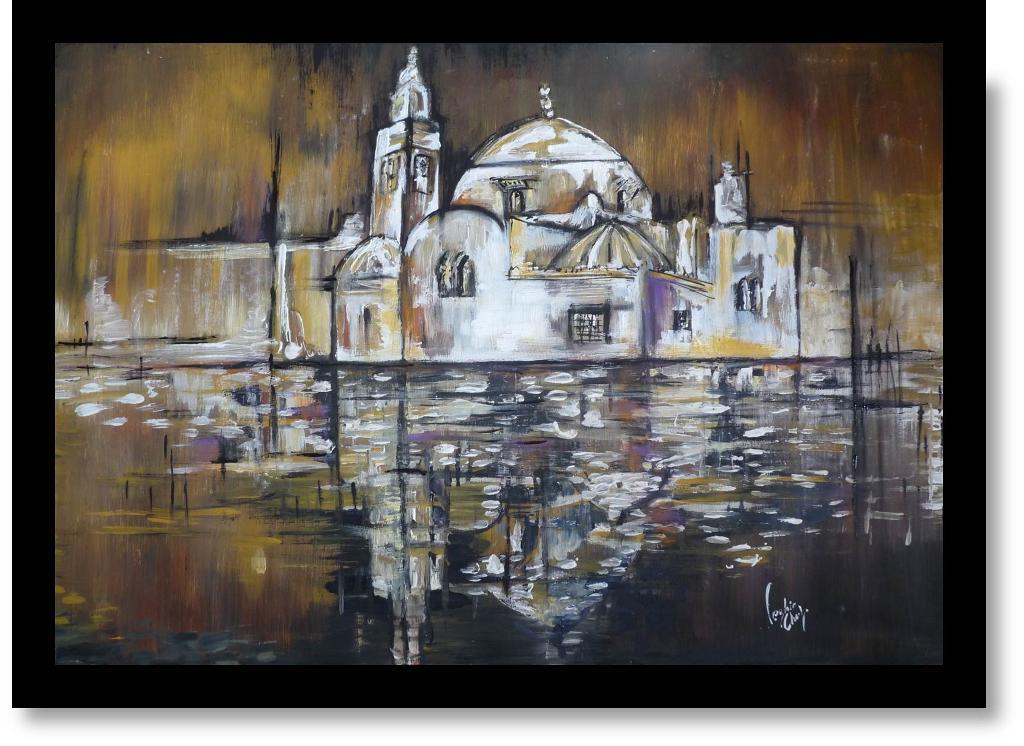 Fleurs via Craftsy member Art Contemporain
Combine cubist and impressionist styles
Here's an interesting way to approach creating abstract art: combine cubist and impressionist styles. The top portion of this painting is somewhat representational, showing a mosque painted in a cubist style, with simplified shapes and defined shapes. The bottom of the painting, showing the reflection of the building in water, is even more abstract, going into an almost impressionistic style, featuring flecks of paint in colors that mirror the colors above. The mix of hard lines and flowing strokes makes for an abstract visual treat.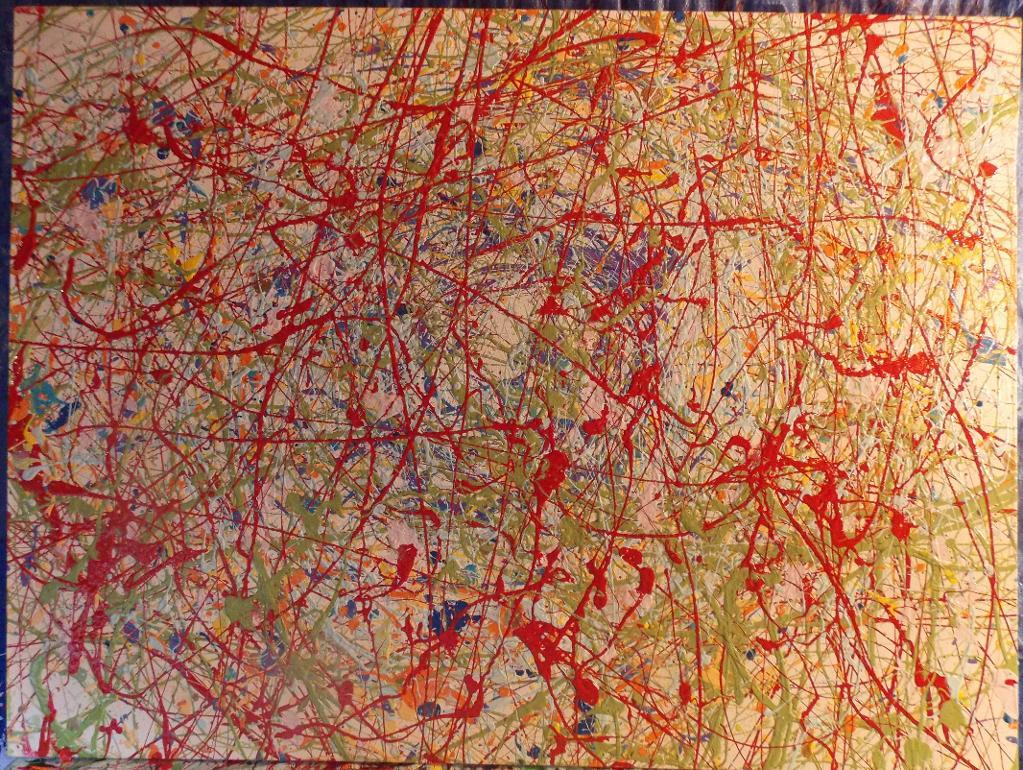 Home sweet home via Craftsy member Gannart
Paint like Jackson Pollock
Jackson Pollock is one of the painters who shaped the abstract expressionist movement, a style of painting characterized by focusing on the spontaneity of creation. This unique oil painting features a cacophony of lines and spatters of paint. The painter laid a canvas on the floor and "danced to music while painting." The creativity and buoyant energy shines through in the finished piece. Why not try getting lost in creating a painting, and focusing on the process rather than the finished product? You might end up with a masterpiece.
Want to explore more abstract painting? Check out our post on 8 inspiring abstract watercolor techniques.