At first glance, this quilt may not look like a Block of the Month.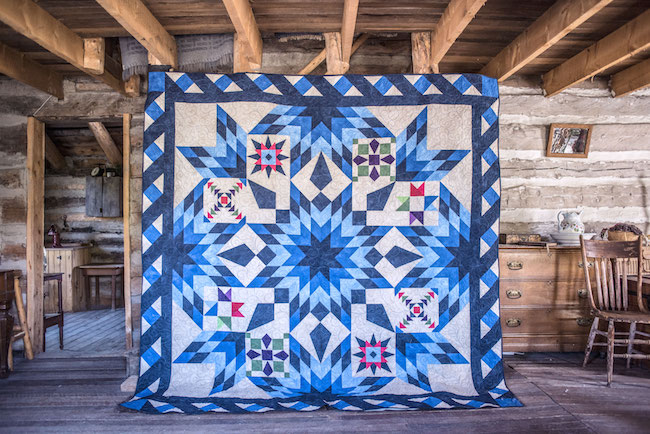 That's exactly what designer Nancy McNally intended with her breathtaking Blazing Star quilt.
"I'm not a fan of the traditional samplers," Nancy says. "They tend to lack a design element to connect the different blocks." But Nancy still finds value is making a quilt block by block. So she faced a challenge: How could she design a quilt with a variety of blocks that still looked cohesive?
To solve the problem, Nancy turned to her signature style, which she calls "tradition with a twist."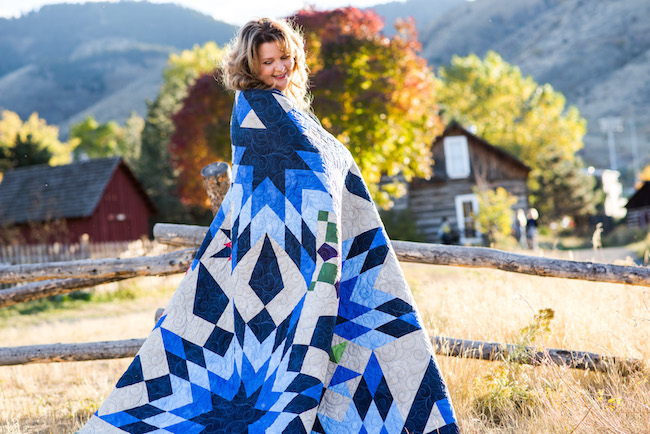 She started with a traditional Lone Star design: a large eight-pointed star made up of pieced diamonds. In most Lone Star quilts, the star takes up nearly the whole quilt top — but not in Nancy's version.
In her "twist" on the Lone Star, Nancy added a few bonus elements to the timeless design.
She let the diamonds in the star serve as the connecting element throughout the quilt, and filled the negative space with five different feature blocks.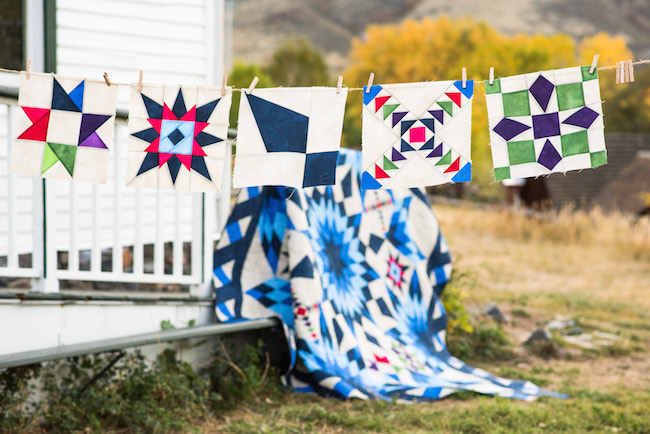 The five feature blocks not only give the design extra visual interest, but the variety of blocks also adds some fun to the process. "The plus side to piecing a BOM is you are not making 10 to 20 to possibly 100 of the same blocks," Nancy says. We're sure you won't get bored making the feature blocks, which include fancy flying geese, kite units, nine-patch stars and more."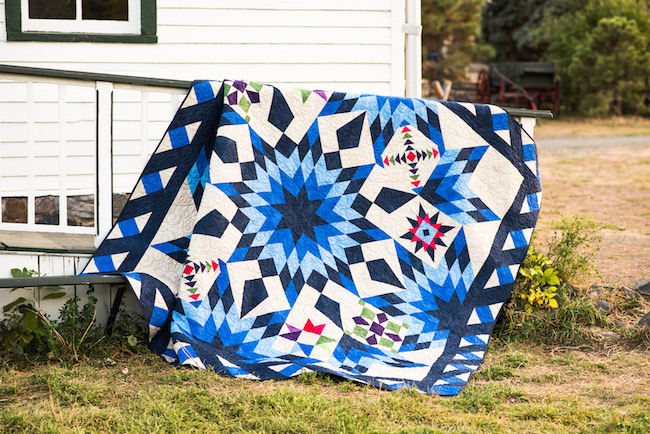 The lone stars and feature blocks are all wrapped up in a border made of just one simple block (it's a little rotation that creates the beautiful ribbon).
As you build the blocks, you might pick up some new techniques, like Y-seams, strip piecing and cutting tricky-looking shapes without any special tools.
These may seem like intermediate-level techniques, but the whole quilt is suited for beginners. That's because Nancy walks you through every step in her online video lessons, which you can watch for free!