I'll admit this right away: I'm right-handed. But as a knitter, crocheter and yarn craft teacher, I have great respect for left-handed knitters. Today, on Left-Handers' Day, let's celebrate our southpaw friends — especially those who knit and crochet.
Left-handed knitters and crocheters have to craft in a world ruled by the right-handed. Instructions, diagrams, illustrations — nearly all of them are written and drawn with right-handed crafters in mind. And if you're right-handed and you've ever tried to teach a left-handed person how to knit or crochet, you know what a challenge that can be for both you and the student.
While knitting is a craft that requires the use of both hands, that can still raise a few problems.
Should lefties knit backward? Should they try and imitate right-handed knitters even though it feels weird? For left-handers, learning a new craft just isn't as simple as following illustrations and videos.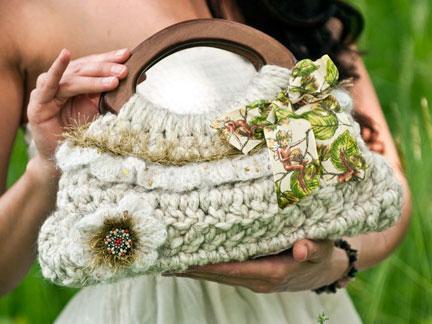 Photo via Bluprint member JackieMoon
Lefty pride
If you ever feel like you're the only left-handed knitter or crocheter around, look no further than the Bluprint community. Bluprint member profiles are full of knitters, crocheters and other crafters who are either left-handed or learned from a left-handed relative.
Here's just a taste of a few Bluprint lefties:
Bluprint member Jackie Moon taught herself how to crochet left-handed. (That's her gorgeous Spring Ruffled Purse above.) It's such an accomplishment that she even mentioned it in her Bluprint profile!
Jackie is not the only Bluprint member who makes her left-handed talents known. AwkwardSoul learned to knit and crochet right-handed, despite the fact that she's left-handed. Years later, she relearned both crafts the left-handed way.
Bluprint member Talk of the Town learned to knit from her left-handed grandmother. Her grandmother was thrilled that her granddaughter learned how to knit left-handed — until she pointed out that her grandmother actually knitted right-handed.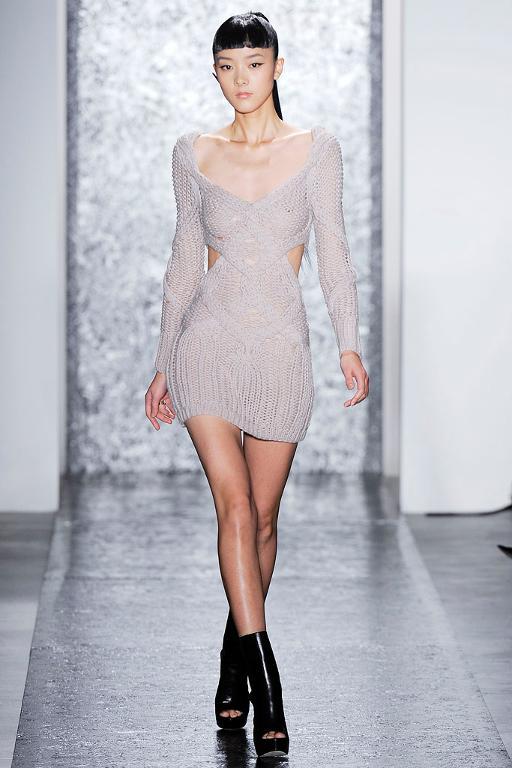 Photo via Bluprint member Vanessa Rae
Designer and knitter Vanessa Rae is also a proud southpaw. She says she loves to create unique patterns for left-handed knitters. This Chunky Cable Knit Dress with Diamond Cutout pattern, seen above, is written especially for lefties, so right-handed knitters have to reverse the cables to follow the pattern.
Ever see a right-handed person who knits left-handed?
Bluprint member lisa lotti can tell you all about that. She's right-handed, but she learned to knit from her left-handed mother. So while Lisa does everything else right-handed, she knits left-handed.
Warbler01 found crocheting as a lefty to be a bit easier than knitting. But don't worry, she never completely gave up on knitting. She took it up again a few years later and now makes lovely knitted items. Take a look at her My Maren sweater she worked up while taking The Top-Down Icelandic Sweater Bluprint class and you'll see what I mean.
To all my left-handed knitters and crocheters, keep rocking your yarn craft, no matter how you do it — and just be thankful you don't have to buy special needles and hooks for lefties!
Are you a left-handed knitter or crocheter? What are a few of the challenges you've faced when learning to knit and crochet?