An A-line skirt is a classic shape deserving of a spot in your closet. They can be dressed up or down, and can transition from summer to fall. Best of all, the simple shape means you can whip up a new skirt in an afternoon!
Below we share a simple A-line skirt sewing tutorial. For more in-depth instruction, check out the online class Design & Sew an A-Line Skirt. You learn how to tailor your A-line skirt to your shape and style, plus multiple variations on a timeless look!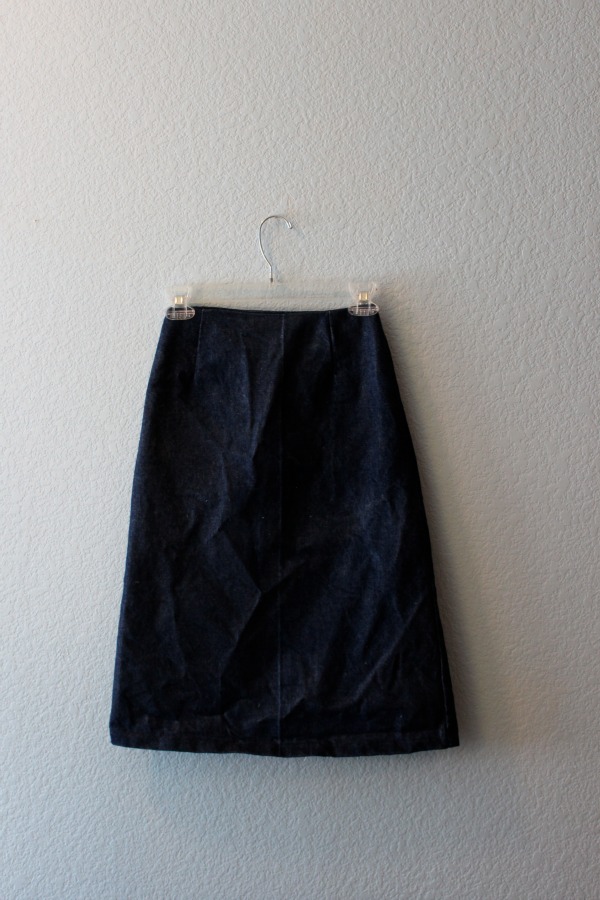 Here's an easy a-line skirt sewing tutorial:
Pattern:  I used the skirt pattern in Sew U: The Built by Wendy Guide to Making Your Own Wardrobe by Wendy Mullin. There are also many great A-line skirt patterns available on Craftsy.
Fabric: A-line skirts can be made from a variety of fabrics. Most mid- to heavyweight wovens should work. I used a dark denim.
Notions: You'll need a 7" zipper and thread to match your fabric.
Here's how to sew your A-line skirt:
Step 1: Prep your fabric by washing and drying according to the care instructions. Cut out your pattern pieces. My pattern has six pieces: skirt front, two skirt backs and three facing pieces.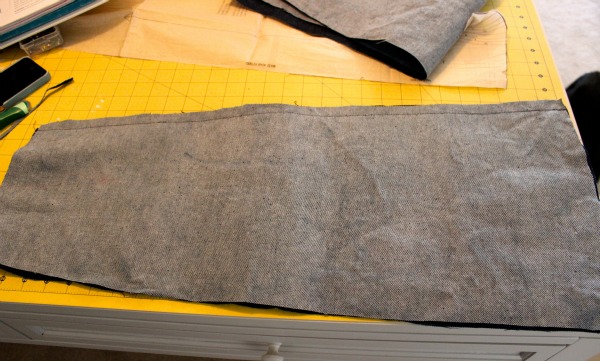 Step 2: With right sides together, pin the skirt back pieces together. Sew the center back seam from the hem up to the notch indicating zipper placement. Baste the seam from the notch up to the waist. Finish the raw edges of the center back seam and press the seam open. I used pinking shears on all of the seams to avoid adding any bulk to the already bulky fabric.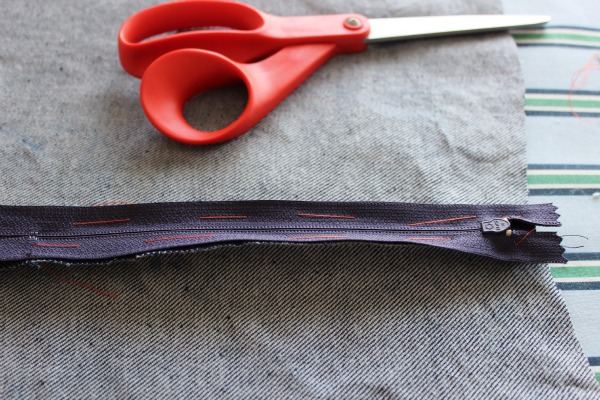 Step 3: Install the zipper. With the zipper unzipped, place the zipper facedown on the seam allowance. The top stop should be 3/4" from the top edge of the skirt, and the zipper teeth should be centered on the center back seam. Baste the zipper to the seam allowance. Close the zipper and repeat on the other side. On the right side of the garment, use your sewing machine's zipper foot to topstitch around the zipper using a 1/4" seam allowance. Remove the basting stitches.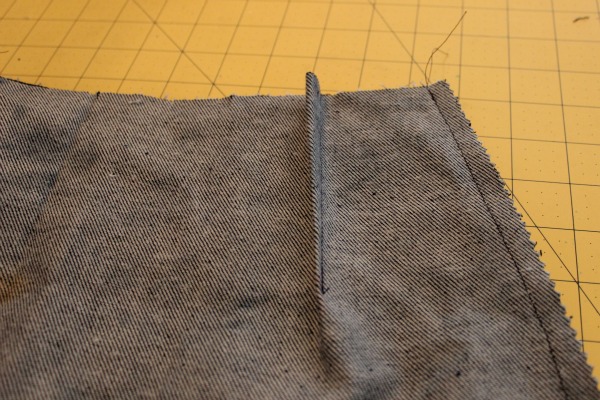 Step 4: Sew the front and back darts. Press the darts toward the center of the garment.
Step 5: With right sides together, pin the skirt back to the skirt front, matching any notches. Sew. Finish the raw edges of the seams and press the seams open.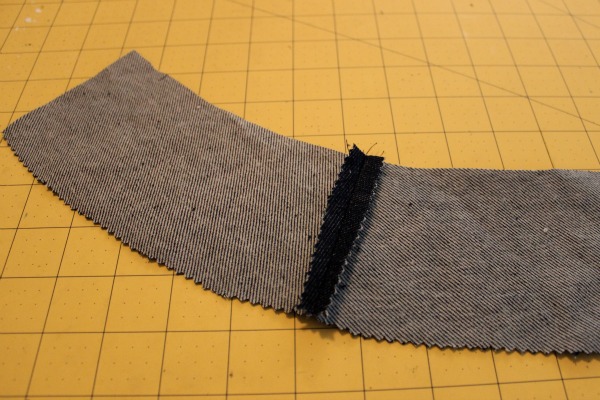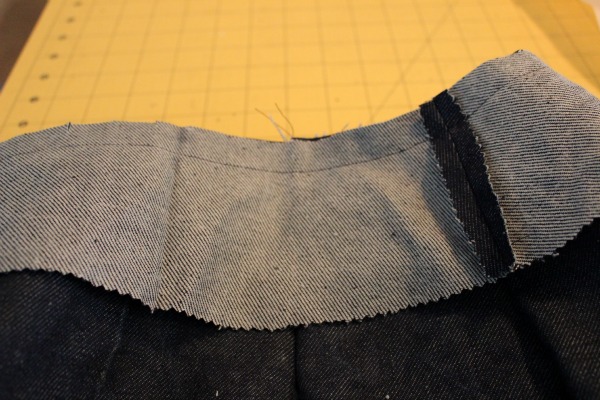 Step 6: With right sides together, pin the front facing to the back facing. Sew the side seams together and press them open. Finish the bottom edge of the facing. With right sides together, sew the facing to the skirt waist. Turn the facing to the inside of the skirt, and press. Use a couple of stitches to tack the facing edges to the zipper tape.
Step 7: Lastly, hem the skirt to the desired length.