Winter dishes don't have to be heavy. Try out a fresh and vibrant vegetarian Thai wrap packed with roasted sweet potatoes, fresh vegetables, peanuts, and a light soy-lime dressing for a bright take on your weeknight dinner.
It used to be, whenever I thought of fall produce (especially sweet potatoes and butternut squash), I would always think of hearty, warm meals. My husband would tell you that sweet potatoes are reserved only for Thanksgiving (covered with marshmallows and brown sugar) while I think more of warm curries, lasagna and warm side dishes.
However, sweet potatoes can be a wonderful addition to fall salads and wraps, which tend to be a bit lighter in fare. These wraps in particular pack enough flavor that you might not even notice how healthy they are.
Make crowd-pleasing Asian wraps & rolls! Steamy Kitchen's Jaden Hair shows you how to wrap eggrolls, roll sushi, whip up Korean barbeque and more in this fun, online cooking class.
Sign me up! >>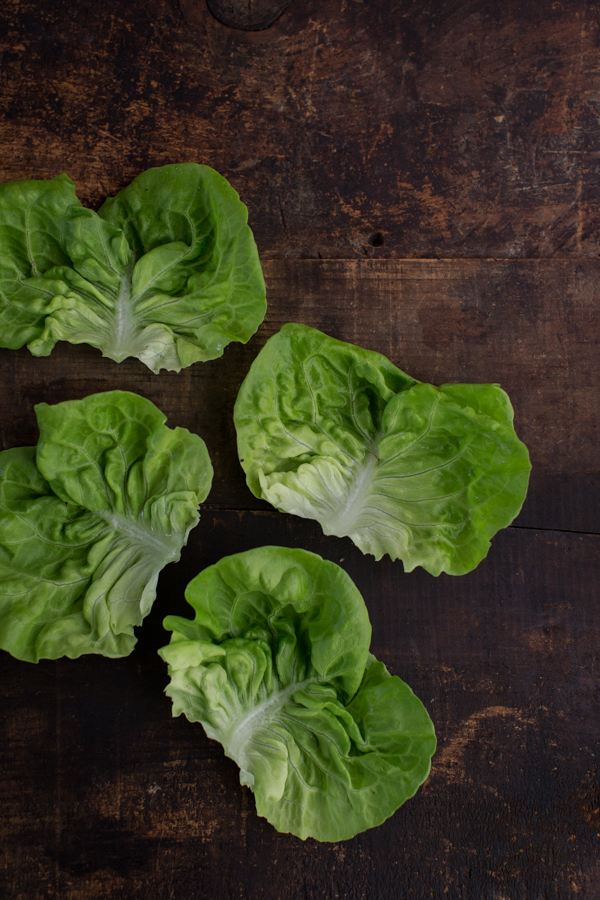 One of my favorite, go-to meals year-round are wraps. I'm not referring to what you might get at a sandwich shop where it's basically a sandwich rolled in a rather larger tortilla (I always find the tortilla to be  a bit heavy). Instead, I'm referring to spring rolls, lettuce wraps and even pot stickers.
It's amazingly easy to highlight the beauty of seasonal produce and create a healthy, filling meal with any of these options. If I'm looking for something portable, I'll often whip up a few spring rolls. When I'm in the mood for a good snack, I'm cooking pot stickers. And when I feel like I need a good dose of vegetables, it's the lettuce wrap.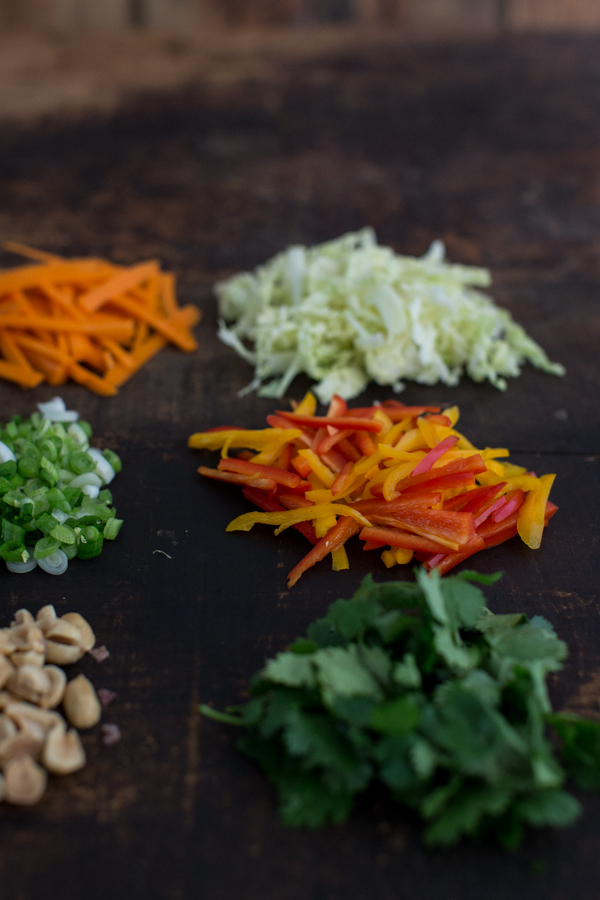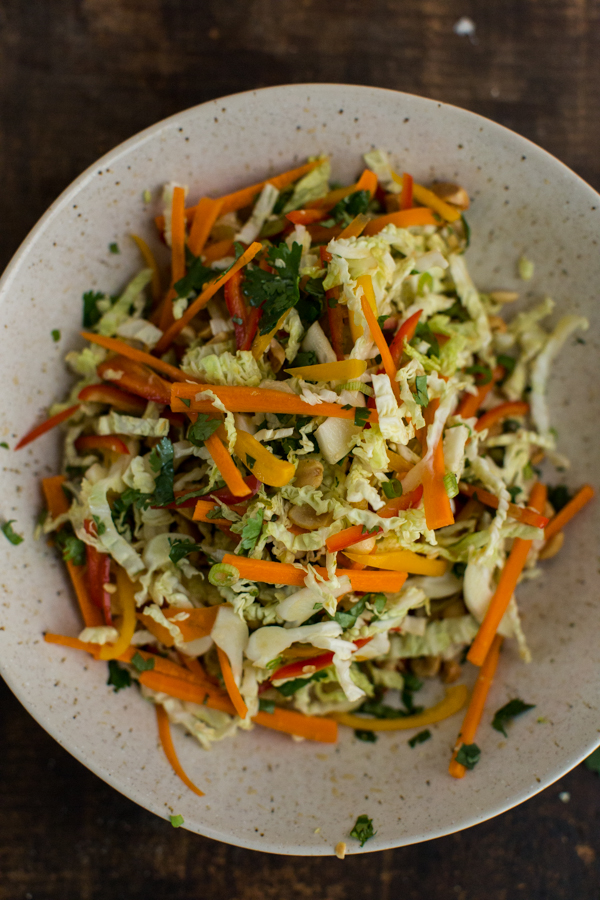 The star of these wraps is the roasted sweet potatoes. I love roasting because not only can I pop a pan in the oven and finish prepping everything else, the roasting brings out an extra pop of flavor.
You could also use chopped butternut squash in place of the sweet potatoes. I'll often switch back and forth depending on what I have available (and if I need butternut squash for another dish, I find it easiest to peel and cube the whole squash at once!). All the other ingredients are added to accompany this great flavor but don't forget the peanuts — they are the main crunch of this dish!
Thai Roasted Sweet Potato Wraps
Serves 3 to 4
Ingredients
3/4 pound sweet potatoes, peeled and cut into ¼" cubes
3 tablespoons red thai curry paste
2 tablespoons coconut milk
2 cups shredded napa cabbage
2 carrots
½ red pepper
½ yellow pepper
¼ cup chopped peanuts
3 tablespoons cilantro, minced
1 tablespoon lime juice
1 tablespoon soy sauce
2 teaspoons honey
5-6 leaves of butter lettuce
Step 1:
Preheat oven to 425˚. Toss cubed sweet potatoes with curry paste and coconut milk. Stir until well combined and then spread in a single layer in a roasting pan. Bake until sweet potatoes are tender, 30 to 35 minutes. Remove and let cool slightly.
Step 2:
Place shredded napa cabbage in a bowl. Cut carrots and peppers into thin, short strips and add to the cabbage along with the with the peanuts and cilantro. In a small bowl, whisk together lime juice, soy sauce and honey and pour over the cabbage mixture. Add the sweet potatoes and toss everything until well combined.
Step 3:
Place leaves on on a platter and divide spinach mixture among each leave. Serve with extra cilantro and peanuts if desired.