Wondering what to do with your leftover yarn? We all have our stashes of yarn left over from old knitting and crochet projects. I don't know about you, but I can't even throw away a couple inches of scrap yarn without feeling guilty.
Those inches and tiny balls of scraps can add up quickly. Before you know it, your scrap yarn is taking over.
If your leftover yarns just keep piling up, here are a few ways you can use up your scraps.
Not only will these save you a trip to the craft store, but they'll also save you a few bucks.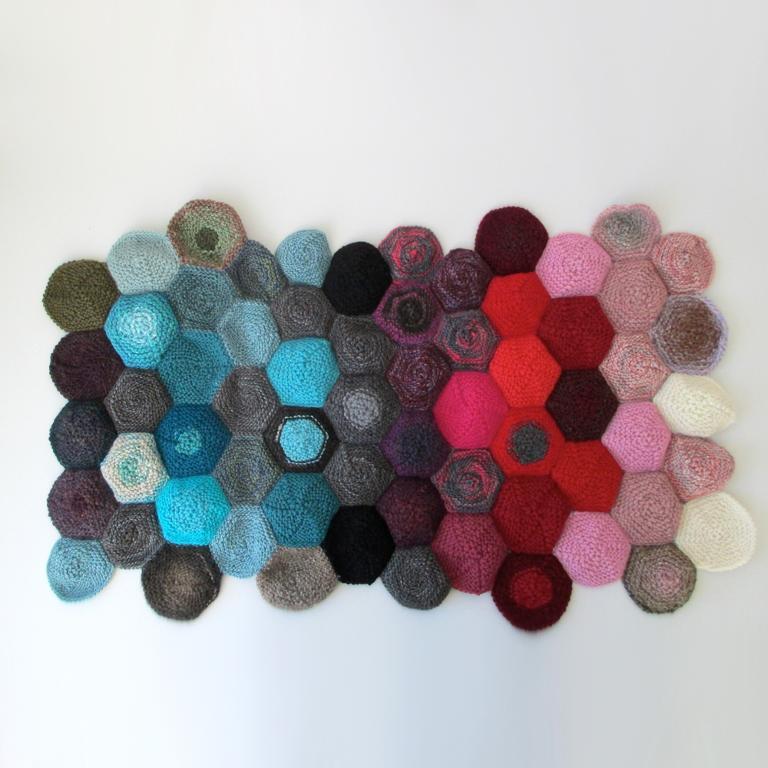 Make art
Craftsy member Lizella originally planned to make an afghan out of these cute little pinwheels. Instead, she sewed the pinwheels together and donated them as an installation at her local art museum! Check out her Yarn Scrap Pinwheel Sampler project for more photos and to get inspired to make your own art.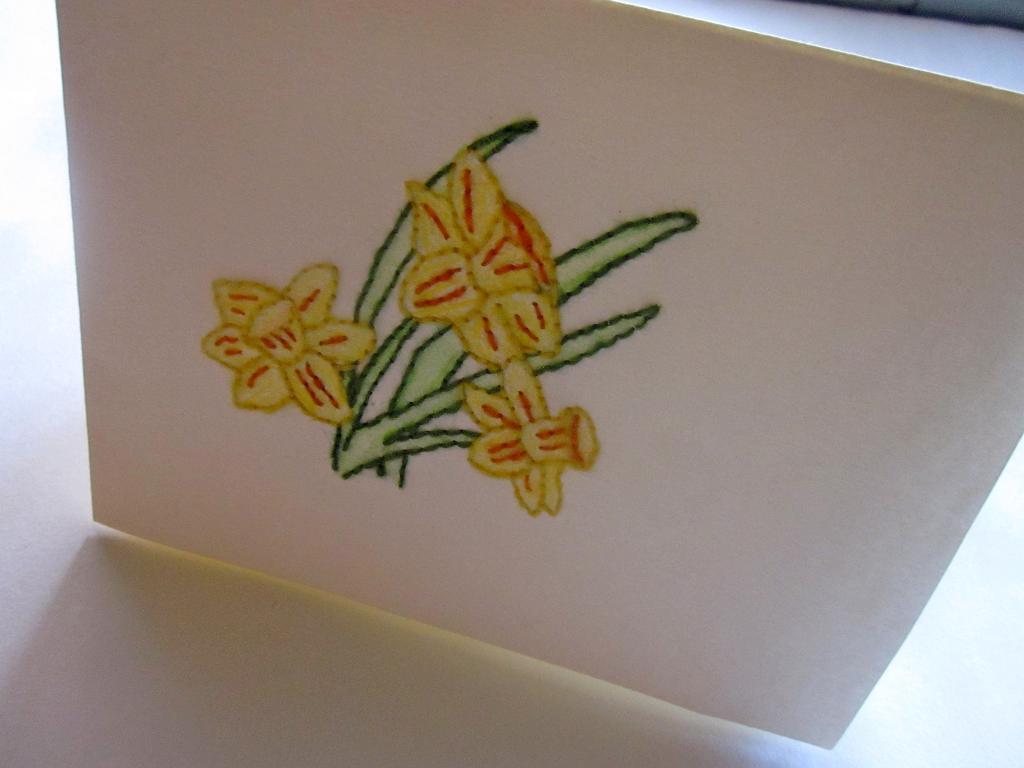 Stitch a greeting card
Whether you're saying happy birthday or thank you, use leftover yarn as embroidery floss to make a greeting card. This daffodil greeting card, created by Craftsy member CatherineS, is a lovely example.
Not an embroidery pro? Just twist the yarn into fun shapes and glue them onto the card. You can also crochet or knit a flat piece like a doily and attach that to the card.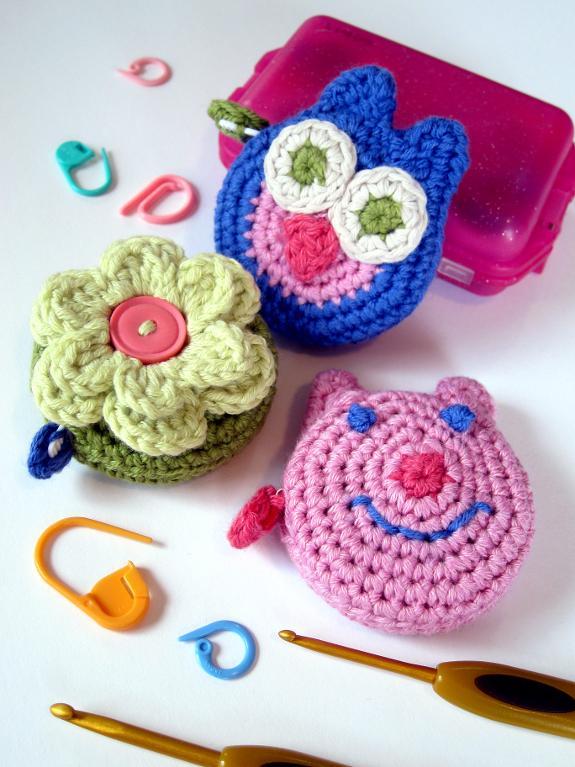 Cover your craft supplies
Show your craft supplies some love with this Crocheted Tape Measures: Owl, Pig & Flower Pattern from Linda Permann, instructor of Craftsy class, Crochet: Beyond Rectangles. These would make great gifts for fellow crafters!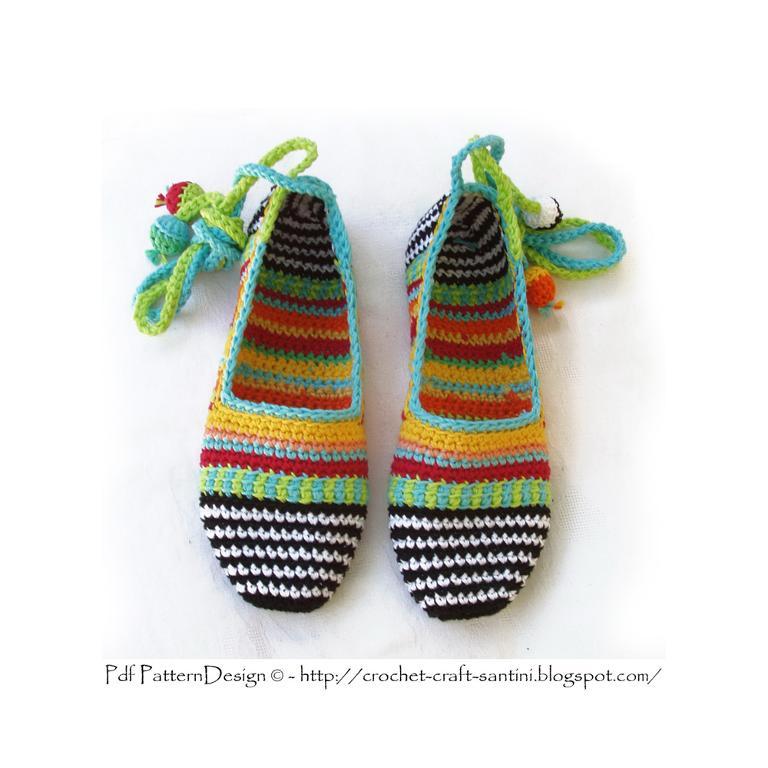 Slip into something cozy
One of my favorite things about using scrap yarn is that sometimes when you combine random colors, you get an unexpectedly awesome color palette. This pattern is a great example of how scraps can combine forces to make a pair of colorful slippers by SOPHIE AND ME.
Decorate your home
This pretty Garland Happy Bunting Crochet Pattern from bySol is so versatile that it can be used to make bunting, cake toppers, necklaces — the possibilities are endless.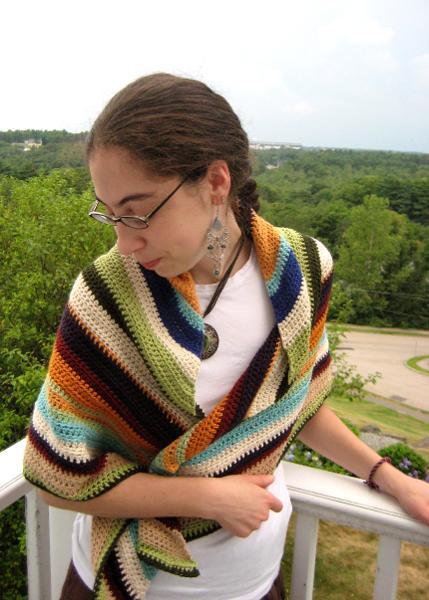 Knit or crochet a colorful shawl
Have dozens of scraps that would look great together? Make a scrap shawl like Craftsy member FiddleKnits did.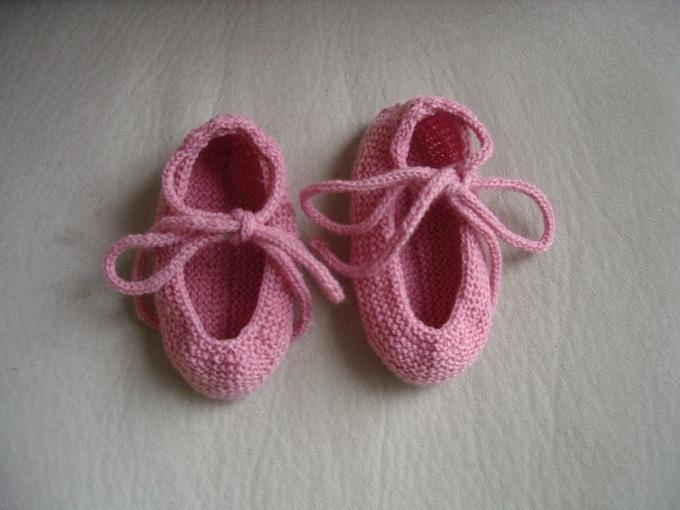 Knit some baby shoes
Baby shoes, or any baby knits for that matter, are the perfect projects for leftover yarn because they're so tiny. I love the style of these pretty little ballet shoes by Essentially Knitting.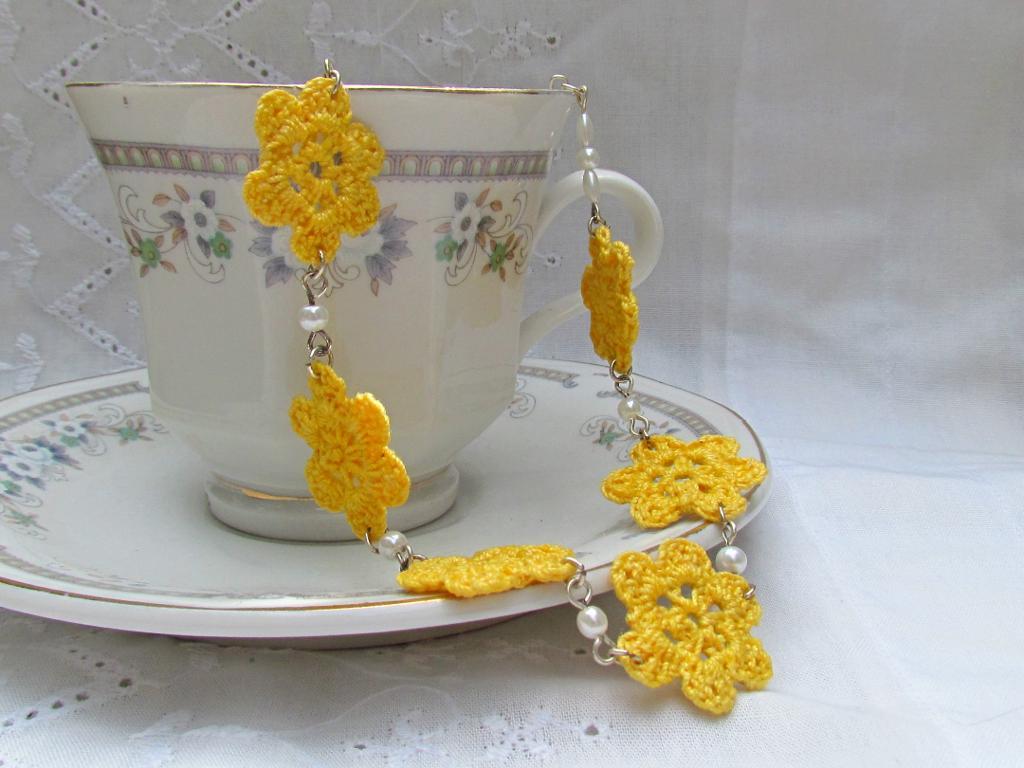 Crochet your own jewelry
Little scraps are just dying to be made into jewelry. Necklaces, earrings, bracelets — you name it. This Jonquil Necklace by Designs by Melody is crocheted with fine thread. Give it a try and you'll even gain some jewelry knowledge along the way.
If you're looking for other jewelry ideas for your scraps, check out Betsy Hershberg's Brilliant Knit Beads class, where you can combine your scraps with glittery beads to create all kinds of beautiful pieces.
Want even more scrap-yarn ideas? See Sarah's Ultimate Knitting Stash Busters for more leftover-yarn projects. Wee Ones: Seamless Knit Toys with Susan B. Anderson offers great ideas for  using up scraps — especially if you love toys that have a lot of stripes!
Tomorrow on the Craftsy Blog, we'll share some fun patterns to knit up for the home.
What do you do with your leftover scraps of  yarn?