Does your fat quarter stash tend to pile up around your sewing space? These seven FREE fat quarter quilt patterns are just the ticket to clearing out your fabric stash! Use these clever patterns to make wall quilts, baby quilts and larger quilts for yourself or to give as gifts.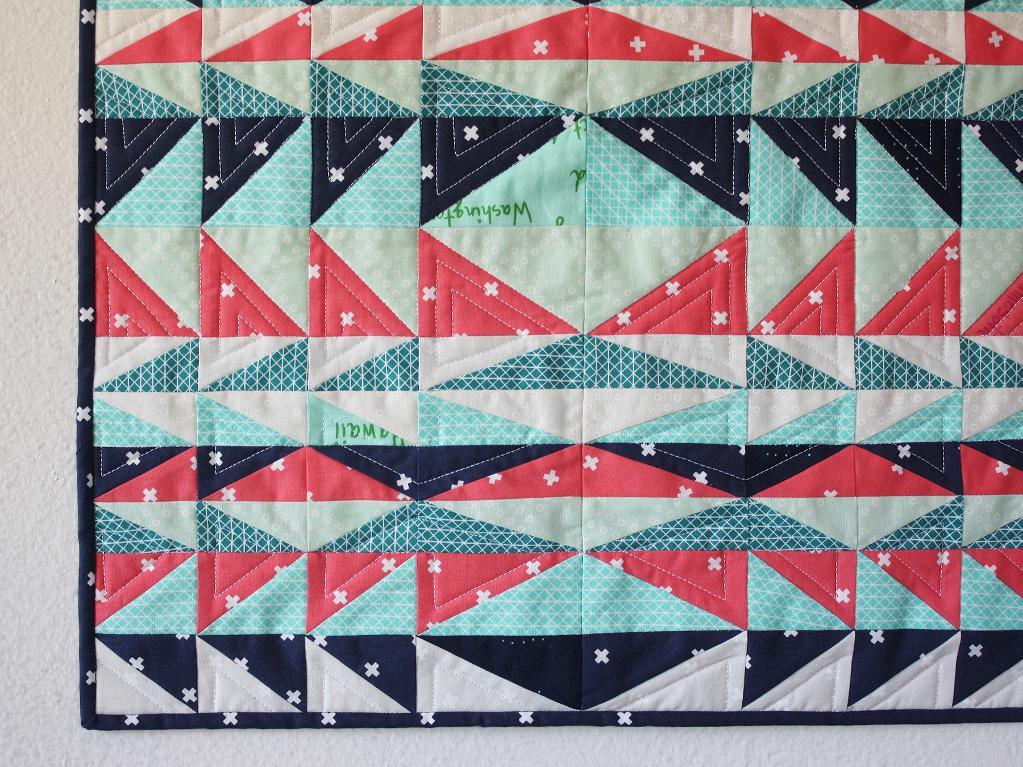 Photo via Michael Ann Made
1. Mesa Mini Quilt
Love paper piecing? This modern mini quilt has bold, graphic style and shows off seven (or more!) of your favorite fat quarters. Play with your own favorite color and fabric combos to sew this 20″ x 20″ wall quilt.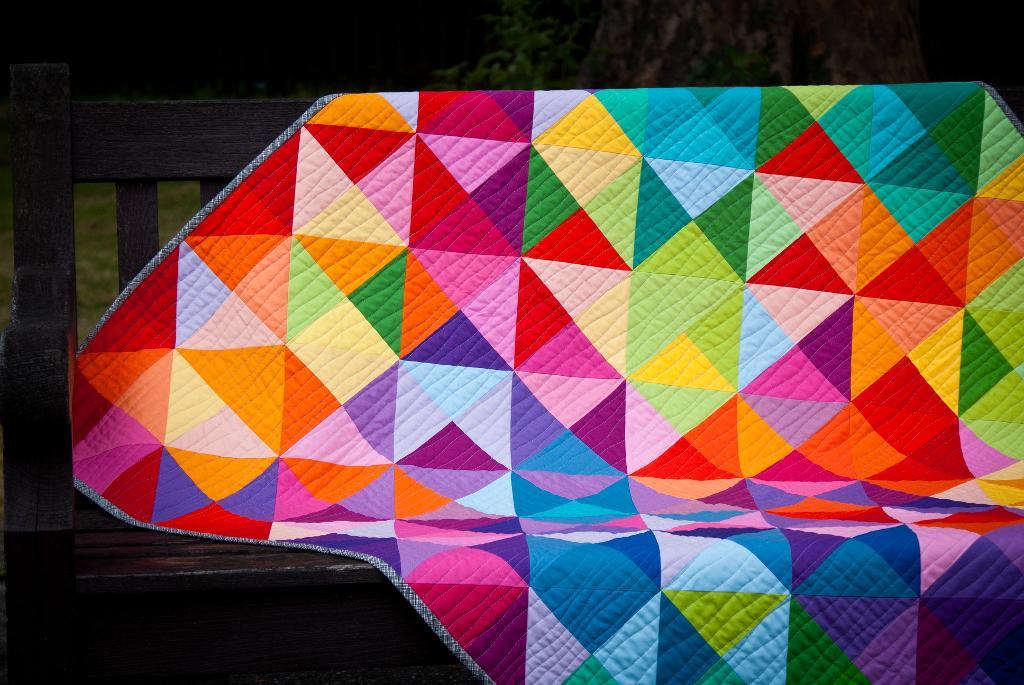 Photo via Jeli Quilts
2. "Postcard From Sweden" Quilt
You'll never look at a solid fat quarter bundle the same way again. Inspired by a postcard set at IKEA, this rainbow lap quilt in two sizes (48″ x 60″ and 60″ x 75″) uses about 36 fat quarters, all solid!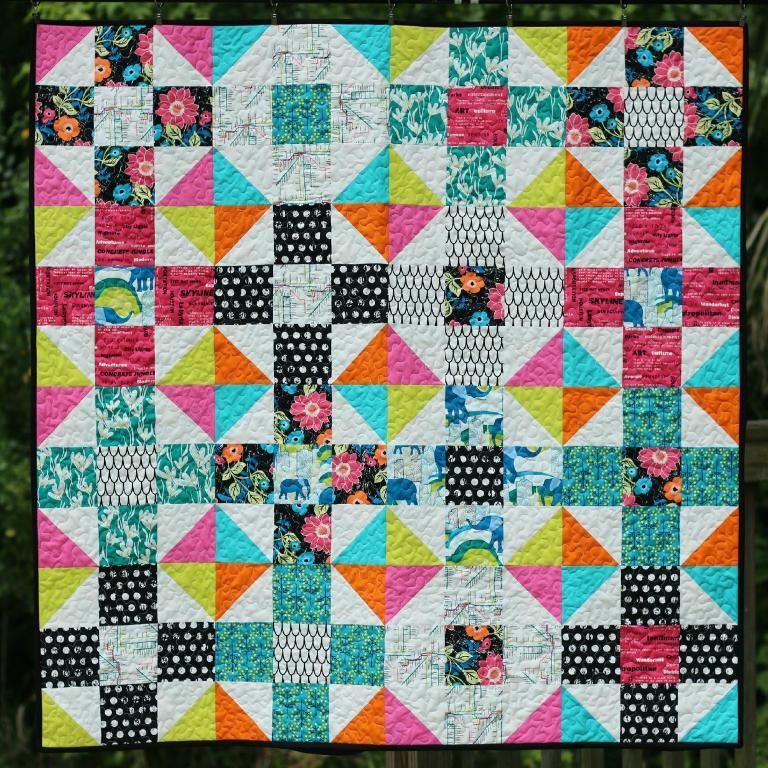 Photo via Don't Call Me Betsy
3. The Mod Nine Patch
A free fat quarter quilt pattern in four sizes (baby, lap, twin and queen/king), this modern quilt design features simple squares and half-square triangles. It's easy for beginners and a quick project for more skilled quilters!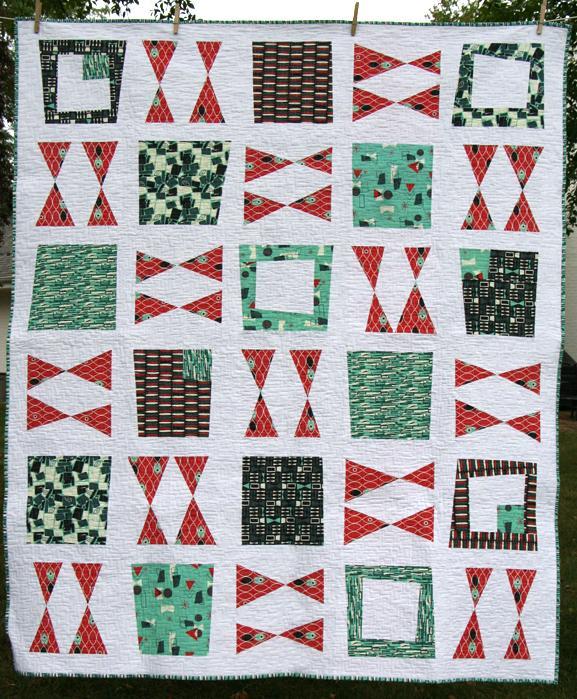 Photo via Freshly Pieced
4. Bow Tie Required
Do you like modern quilt blocks that don't require you to be precise or match up seams? Then this is the fat quarter pattern for you! Sew it up with five fat quarters and some additional yardage from your stash to make a nice 57″ x 68″ lap quilt.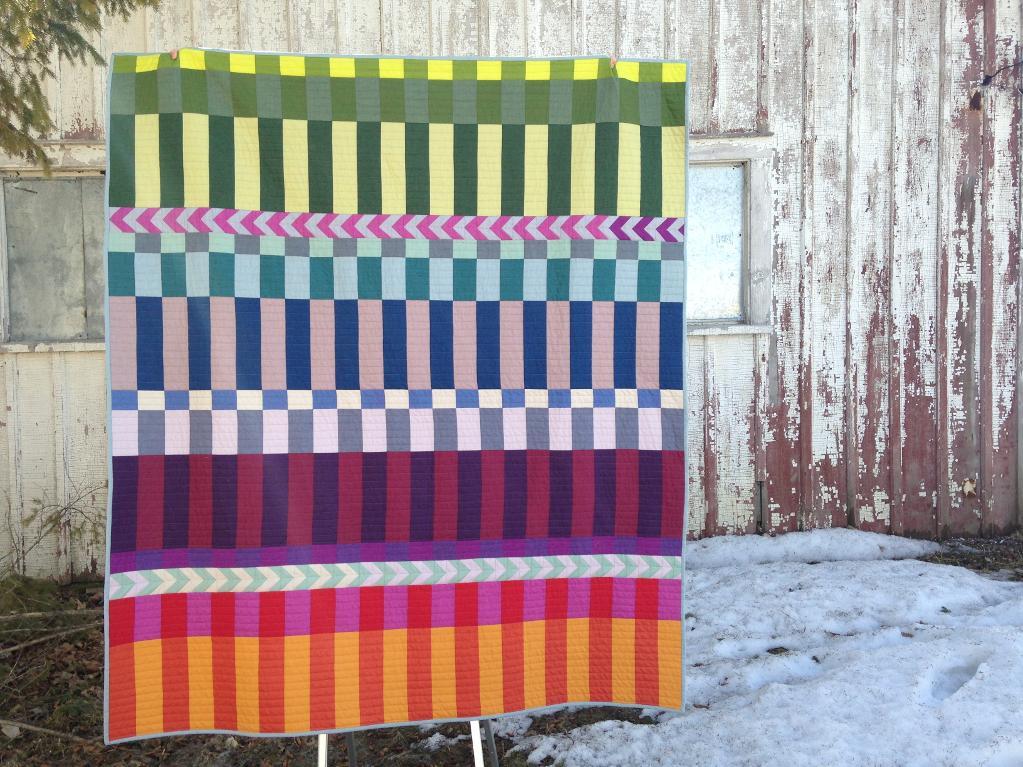 Photo via Tumbling Blocks Patterns
5. Fresh Pack Quilt
A solid fat quarter bundle (12 fat quarters and 16 fat eighths) looks so refreshing with this stripes and chevrons quilt design. Sew the 60″ x 69 1/2″ quilt, or follow the alternate instructions to make a crib size quilt for the baby who loves color.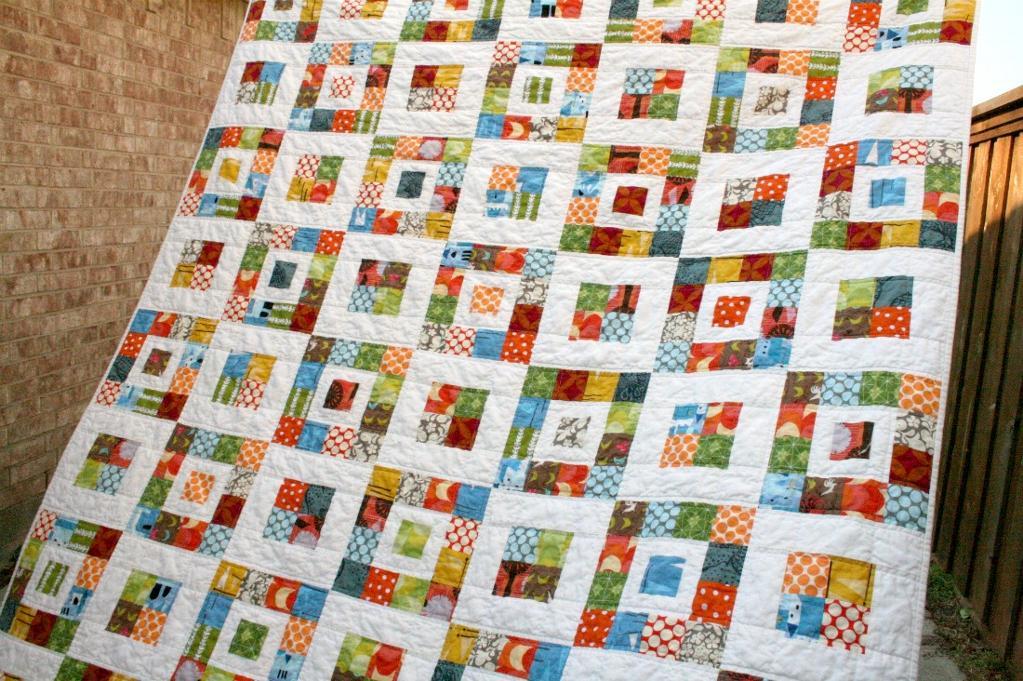 Photo via Quilts by Emily
6. Royal Squares Quilt
Versatile by design, this pre-cut quilt top can be made with 16 fat quarters or a jelly roll, plus 2 yards of solid fabric. Make a 56″ x 72″ throw, or adapt this free fat quarter quilt pattern to your own size requirements!
Photo via Two Little Banshees
7. Easy Fat Quarter Quilt
With just six fat quarters and 1 2/3 yard of backing fabric, this free fat quarter baby quilt pattern whips up quickly! The finished project is 34″ x 42″ and it makes a great newborn quilted play mat.
Ria-Kirstine Mølgaard

Kathryn Bichsel

SUE BERNIER

k.mooney.1383450

Ann S jackson

HEATHER

Dawn Padgett

Customer Service

Richard Seyfried

Customer Service

Maxine Chamish

Linda Malewski

Customer Service

Sandy Camp

Customer Service

Lena Sandifer

SYLVIE LECLAIR

Paula

Sharen Mayers

firelei

Diana N. Michael