Holidays and special occasions often revolve around food and entertaining. Yet, say you've been so busy quilting that "Trip Around the World" quilt you haven't had time to spruce up your dining room or kitchen table — what are you to do? Why not give yourself a sense of accomplishment by making a quick and easy sewing project that will be enjoyed by many?
Dressing up a table for any occasion is a fun project, especially if you plan it just right and have the appropriate supplies on hand. Projects for your table can include everything from placemats to table toppers, napkins to napkin rings, even no-sew floral arrangements!
Here are six creative ideas for dressing up your tables for the upcoming holiday season: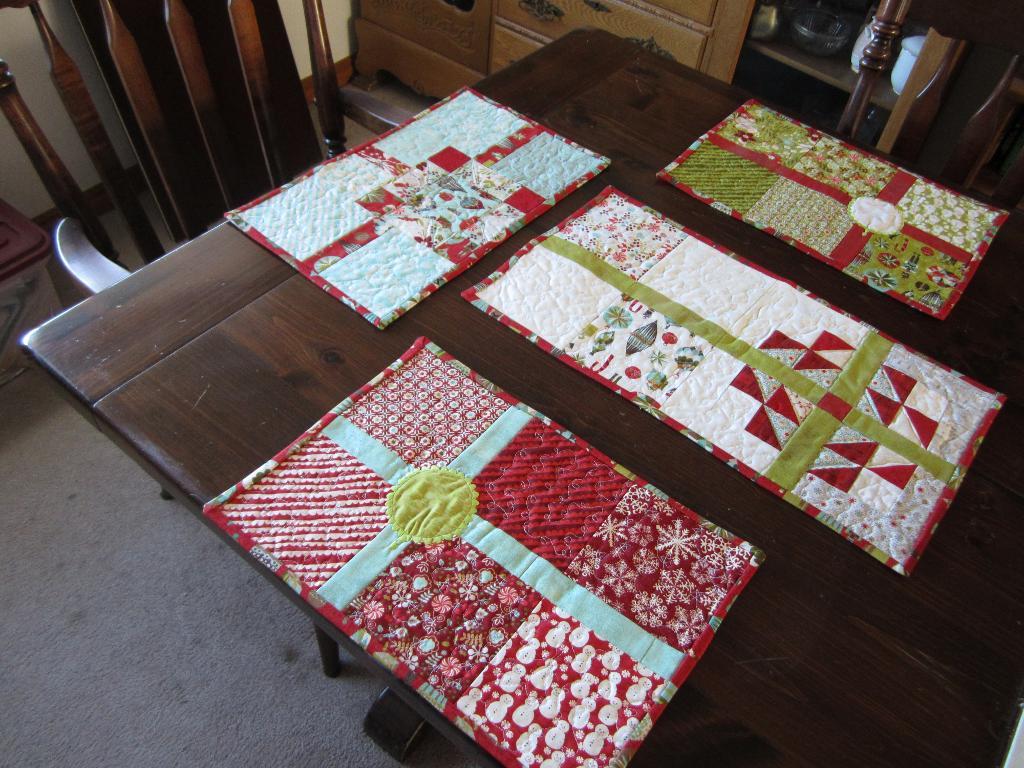 Christmas Tea Service Placemats pattern via Bluprint member Sky High Fibers
1. Repurpose spare patchwork blocks.
Have some old patchwork blocks sitting around that may never make it into a quilt? Give them a border and create unique placemats. Better yet find coordinating sashing and create a one-of-a-kind table cover.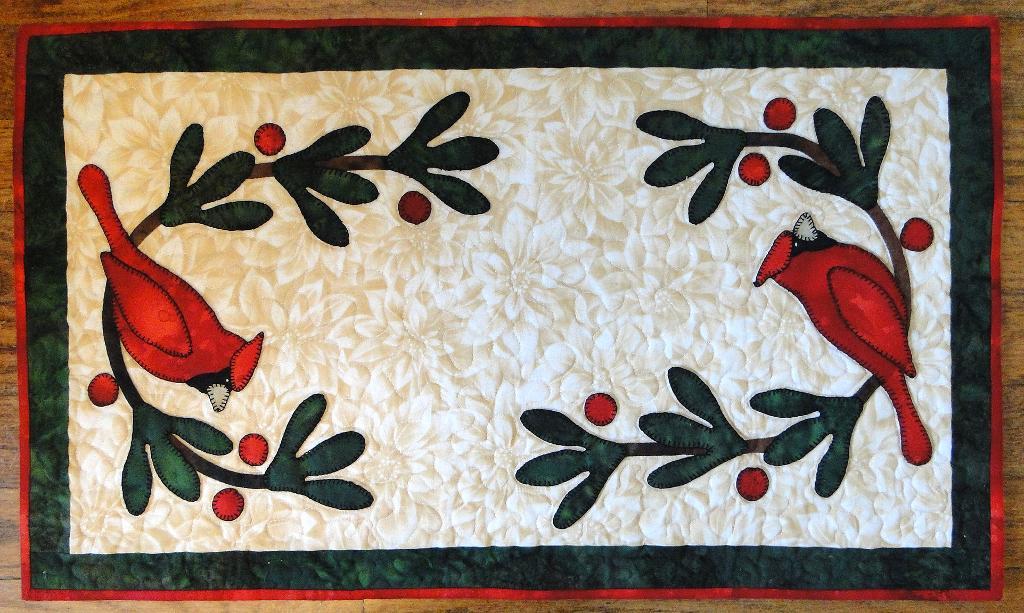 Winter Friends Tablemat & Placemat pattern via Bluprint member rmdesigns
2. Sew quick placemats.
To create quick and easy placemats, simply choose two pieces of fabric (alike or coordinating) and sew them together with a piece of batting, in the shape of a rectangle. By sewing right sides facing you can turn the pieces right side out, topstitch around the edge, and voila — place mat is done!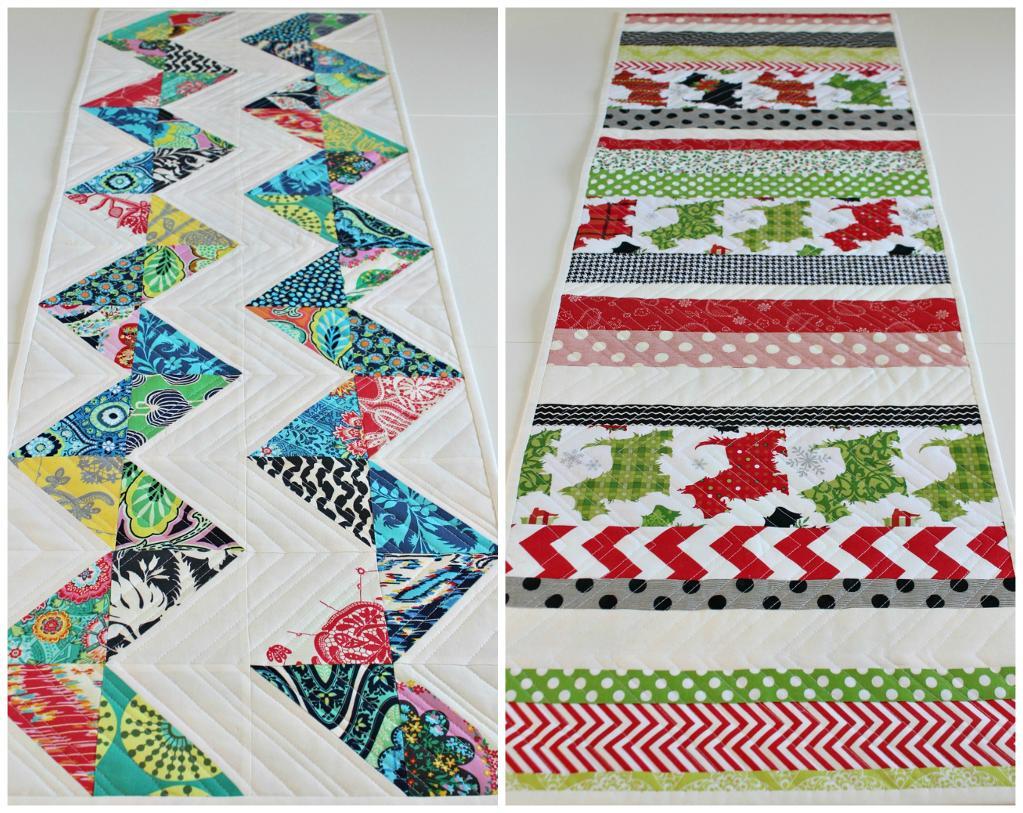 Reversible Table Runner pattern via Bluprint member SaltwaterQuilts
3. Make a reversible table runner.
These are a great way to maximize your time while creating two table runners for different occasions. Use fabric that is seasonally appropriate, or select fabrics that will work for the majority of the year, for a long-lasting table runner.
4. Embellish pre-quilted fabric.
Find pre-quilted muslin or "Sandcastle" fabric in your local quilt store. Embellish rectangles with occasion-appropriate fusible appliqués, then stitch around the outer edge using the fun decorative stitches on your machine.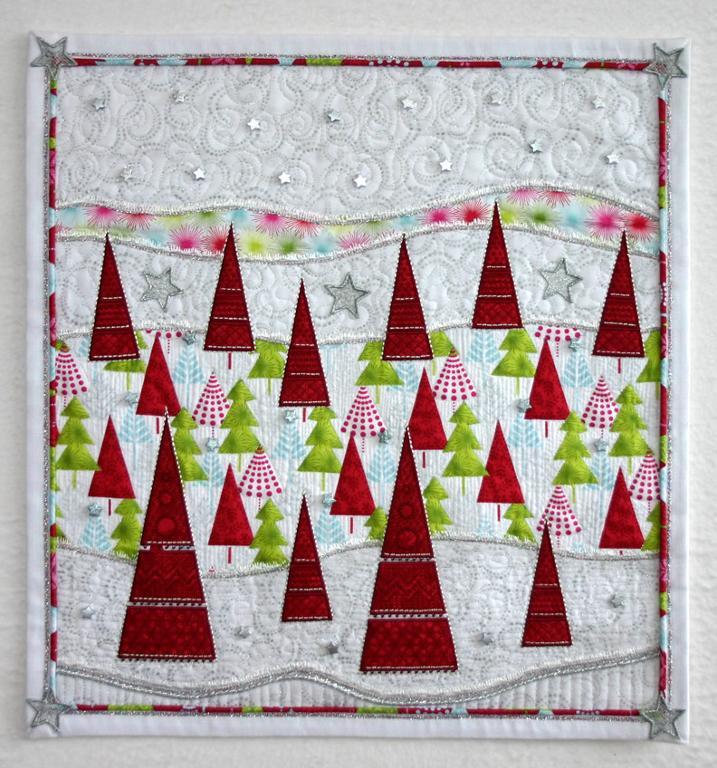 Hip Holiday wall hanging via Bluprint member Susanne Menne

5. Make a mini quilt to hang.
No room on your dining room or kitchen table for placemats? Try positioning a quilt rack on a wall above or near your table, then create a holiday mini quilt to hang on the rack. Mini quilts allow you to change out your decor more frequently.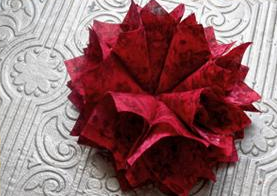 Festive Fabric Flower via Bluprint instructor Jeni Brockbank
6. Lastly, get creative with your fusible skills!
Create flower shaped templates and make fabric flowers. Simply hot-glue the flowers on green dowels, then place in a flower pot for an ever-lasting floral arrangement. (More tips for this project can be found in the book Red Hot Attitude). Expand this idea by taking the same fusible flowers and appliquéing them onto plain, pre-purchased place mats.
While we all love quilting, it's important to remember that it feels great to finish a project. So the next time you have to dress up your table, be sure to use quick and easy project ideas. You'll have more time to enjoy the holiday or special occasion, and your table will look full of quilted love!
Check out the Bluprint class Fab Felt Holiday Crafts with Betz White to get more fun and easy ideas for making stylish, handmade holiday decor!
Tomorrow on the Bluprint blog, we'll share a tutorial for two pillow finishing techniques you'll use again and again!
What are some ways you've decorated your tables for the holidays before?