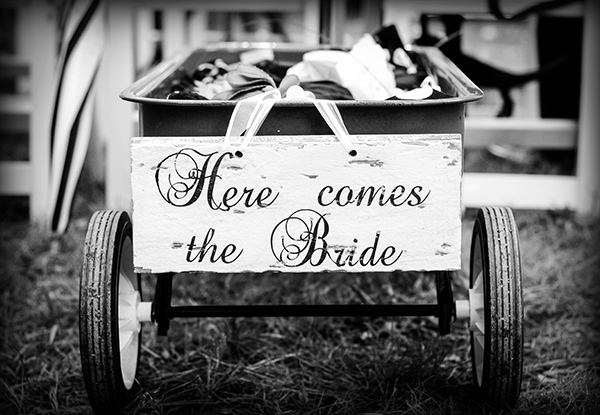 Weddings can be an overwhelming experience for a photographer when you are just starting out. You have one shot to capture a couple's wedding day in an artistic, professional way. Taking the photos is just a small part of being a good wedding photographer. Here are 5 tips that can help make all of the photographing and cat-herding a little easier.
1. You can't capture everything.
When you have the largest camera in the room everyone wants to tell you which photos to shoot. I can't tell you how many times I have been setting up portraits when a guest thinks a different scene would make a better photo. Stay focused, polite, and make sure to get all the important moments captured. The small candid moments just happen if you keep your eyes open, but don't beat yourself up if you miss a few. Be prepared for the little moments like the mother putting on the bride's necklace, or the flower girl twirling around in her dress. If you're lucky someone might even cry when the bride puts on her dress. I shot one wedding where the groomsmen did a group prayer just before going into the church. I had no idea it was going to happen but I ran up and captured a nice intimate shot. Just keeping your eyes open, and do your best.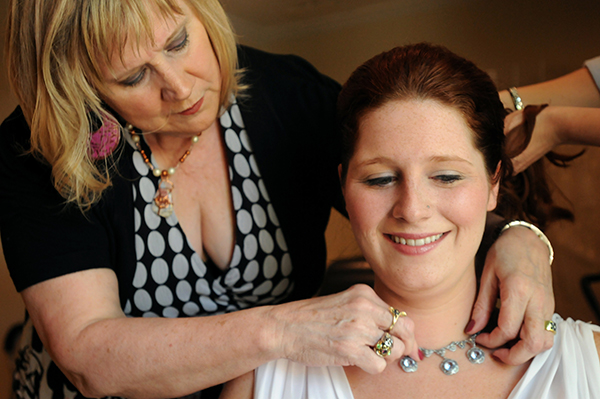 2. Know your bride.
Meet with the bride for coffee or lunch before the wedding, even if it is a family friend. One-on-one time helps you get an idea of what is most important to her, like how much time you'll have for portraits before the groom gets bored and wants to go drink beer with his buddies. Learning about the family dynamic is helpful. When it is portrait time you are in charge so it's better to know ahead of time if there are divorced parents that can't stand next to each other. I have run into a lot of different family issues throughout the years. The more you know about the couples' modern family the easier your job will be.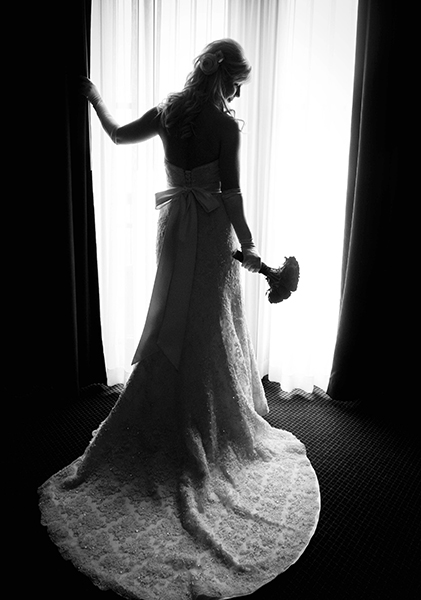 3. Be a ghost.
You are in charge about 30 minutes out of the day. After that you should be available but not overbearing. Capturing natural moments happens by just being there. During the ceremony be a fly on the wall. Stay upfront to get the walking down the aisle photos. Then put that long lens on and head to the back. At one wedding I had to sign an agreement with the church that I wouldn't get in the way. Every venue is different so find out beforehand what the rules are instead of making a scene.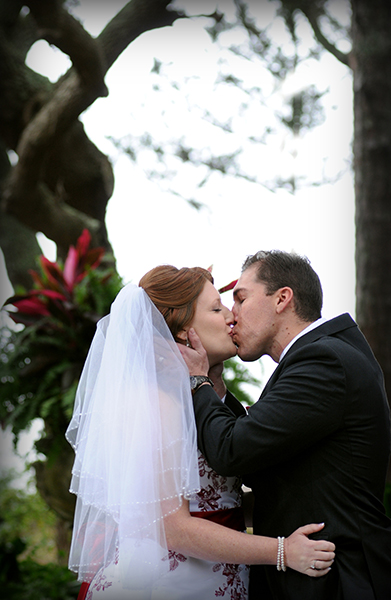 4. Details, Details, Details.
Every little detail at a wedding has weeks, maybe even months, of thought behind it. I usually find time to photograph details like the cake, centerpieces, favors, flowers, and even napkins when people are eating. This is when talking to your bride beforehand will help. Maybe she made a lot of her decorations, favors, and flower arrangements. Just remember if it looks like some thought went into it, take a photo.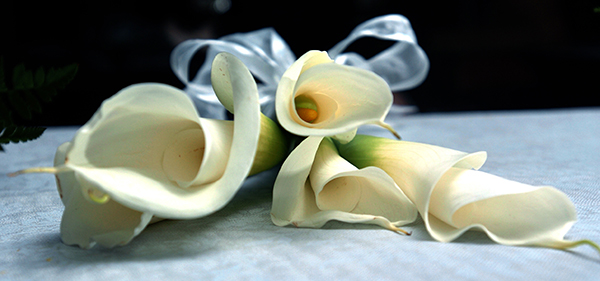 5. Make like a Boy Scout: be prepared.
There is no such thing as being over prepared when heading off to shoot a wedding. If you think you are going to need a kitchen sink then bring it, batteries would probably be more realistic but you never know. Lenses like a 70-200mm portrait lens; a 17-35mm wide angle and a 50mm should cover all the bases. Even outdoor weddings need to be lit properly so bringing lights will make sure you adapt as the light changes. No matter what kind of lights you use, from White Lightening strobes to SB Speedlight flashes on remotes pocket wizards, know how to use them. Nothing says amateur more than making people wait as you figure out how your equipment works. Little things to bring include extension cords, batteries, your camera charger, a second camera if you have it, and a step stool.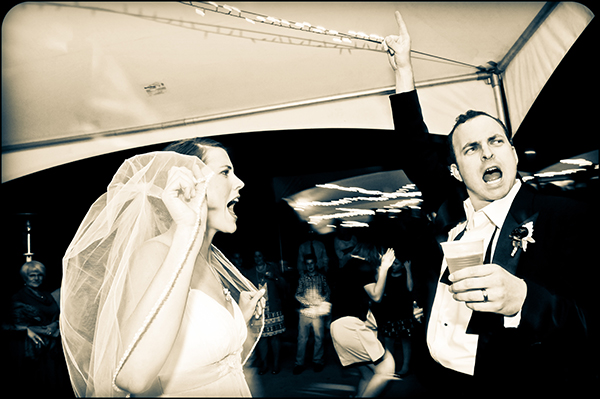 The best thing about shooting a wedding is when it's over. Then you can slow down, download, backup, and edit your photos. When you find the good ones it makes it all worth it and the bad ones get deleted.
Every wedding is unique, what are some interesting things you have seen?
You might also enjoy learning about portraiture photography headshots and capturing the best shots with natural light. Come back to the Craftsy blog next Friday for more photography help.