Playing with color and value, 3-D quilt blocks offer a way for quilters to turn a flat surface into a picture that seems to pop off the page. The depth is often formed by quilting shapes like diamonds, triangles or squares, but there are really no limitations!
Quilters like to experiment with optical illusions in quilts using techniques like paper piecing, traditional patchwork and appliqué to create the look of depth. Let's take a look at some of these spectacular 3-D quilts!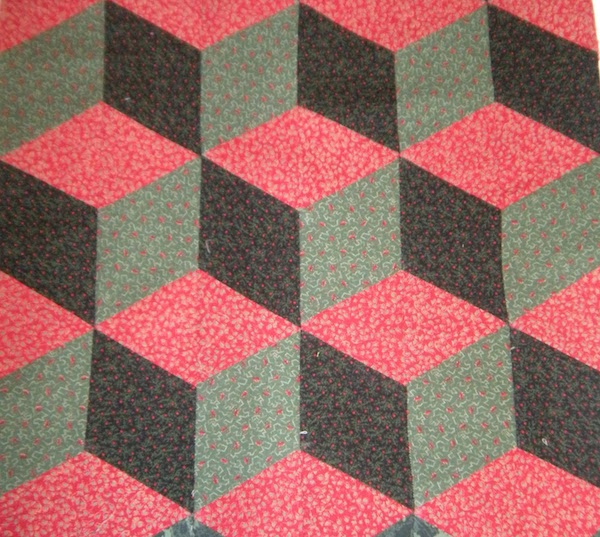 Photo via Life in the Scrapatch
Tumbling Blocks
The Easy Tumbling Blocks tutorial by Pat is a great introduction to 3-D quilt blocks! For this version, she made a Christmas table topper, but the pattern can easily be adapted to make a baby quilt or a full-size quilted project. When choosing your three fabrics, she recommends to look for those with a good contrast when it comes to value (light, medium and dark). This will help your 3-D quilt blocks to really pop and have a good amount of dimension.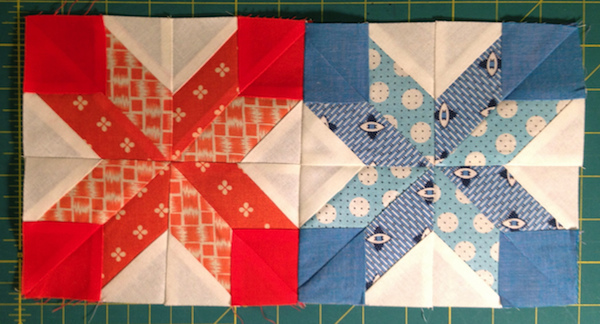 Photo via Bluprint member drurygirl
X-Factor
If you are looking to try another dimensional quilt block, the 3-D X-Factor block by Katy Devlin and Anne Sullivan is beginner friendly and can be used in a variety of projects. Each pieced block is designed to be sewn in three fabrics of a single color, and is 6 1/2″ unfinished.
Get the 3-D X-Factor Quilt Block pattern here.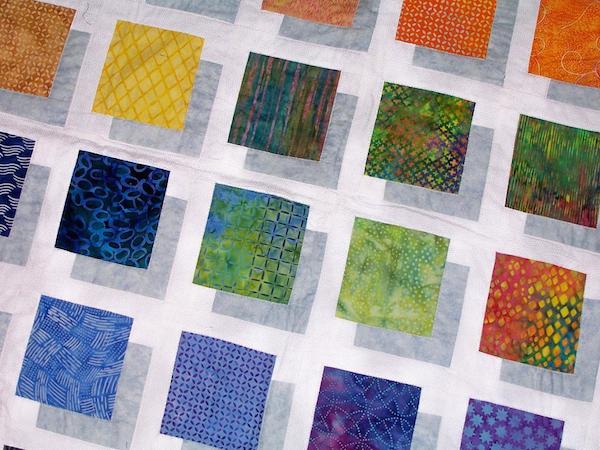 Photo via Bluprint member Quilts by Elena
Color Block
This vibrant quilt design uses bright-colored charm squares in a variety of prints and a solid "shadow" fabric which makes the blocks look like they are jumping off the page! This is a beginner-friendly pattern based on simple patchwork, and the 3-D quilt finished at 48″ square.
Get the Color Block quilt pattern here.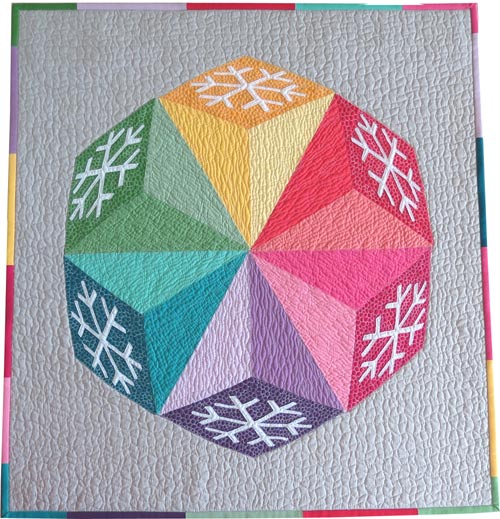 Photo via Bluprint member Geta Grama
Snow Kisses
It's fun to see a rainbow of fabric colors used in a 3-D quilt project like this Snow Kisses quilt pattern. As you can see, each color has three different values (light, medium and dark) to create the illusion of depth. This English paper-piecing pattern includes full-sized templates to make the cones and instructions for appliquéd snowflakes. You can even use trapunto like the designer to add some extra dimension to the snowflakes and make them pop. This quilt finished as 30″ x 32″, so it would make a nice winter wallhanging!
Get the Snow Kisses quilt pattern here.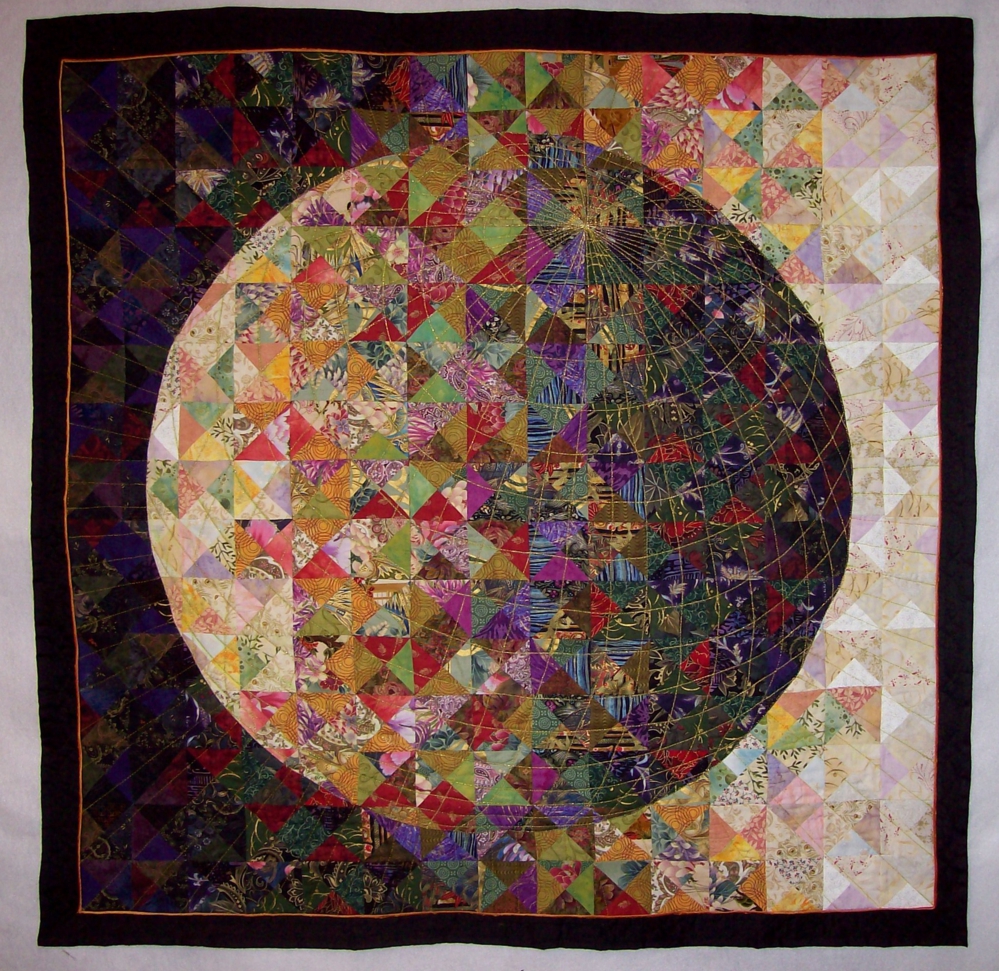 Photo via Beatrice Gilbert
Worlds Apart
Ready to see a show-stopper? The Worlds Apart quilt by Beatrice is the first in a series of value quilts in which she explores the impact of light and dark fabrics in her compositions. The show quilt is bordered in silk fabric, and it showed at the 2011 World Quilt Show exhibition and won an award at the 2012 Maine Quilts show.
[box type="shadow"]
Tap into the inspiration all around you! Explore the world of modern design and get fresh perspective on color, composition and fabric in Bluprint's Designing Modern Quilts class.
Sign me up!
[/box]
Which 3-D quilt pattern is your favorite?