Everyone remembers their 21st birthday, so it goes without saying that the cake should be utterly fabulous and definitely unforgettable! With so many great ideas to play with from poker and card game tiers to pop culture themed designs these fun 21st birthday cake ideas are sure to inspire your creative side.
Photo via Bluprint instructor Kate Sullivan
Poker playing dog cake
This is such a fun cake and would surely be pride of place at any poker fan's 21st. We love the dog's cheeky look as it reveals it's hand, or should we say 'paw'! It definitely reminds us of the collection of paintings by C. M. Coolidge and we love how the top of the cake has been painted green for a simpler take on a traditional looking poker table.
To get to grips with creating fantastic figures and decorations using modeling chocolate why not sign up for Kate Sullivan's Over The Top Modeling Chocolate class now!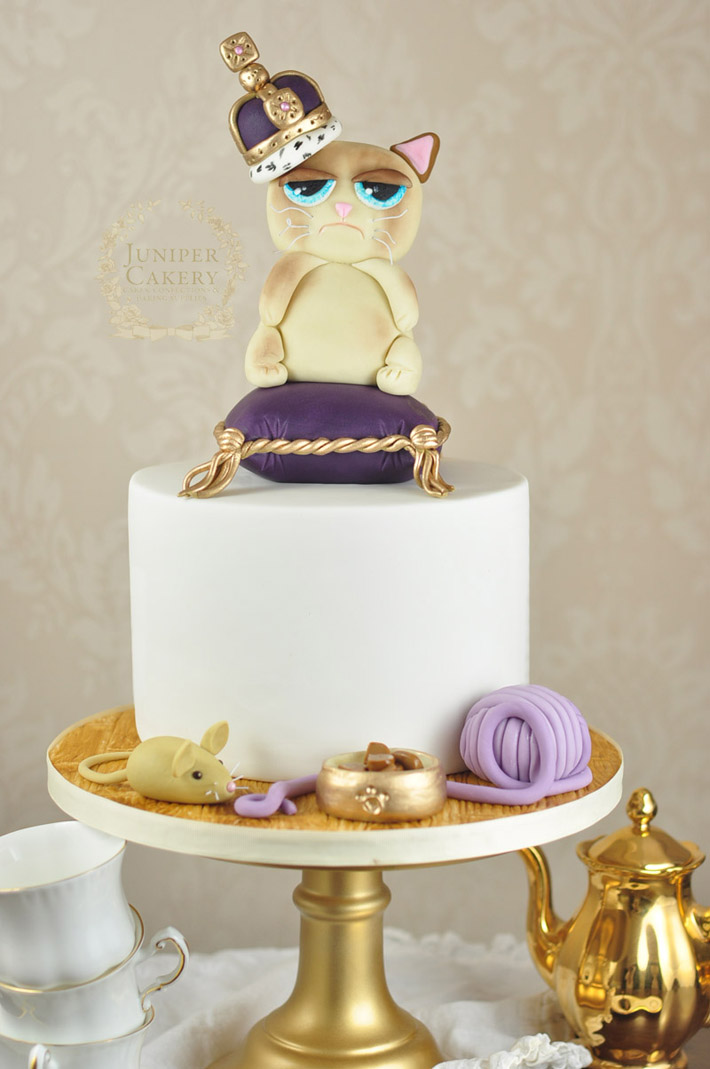 Photo via Juniper Cakery
Grumpy cat birthday cake
This one may even make Grumpy Cat grin! From the classic grumpy expression to the fancy gold food bowl this cake would be sure to spark conversation at any party. The best thing about this cake is that it could encompass any theme you'd like. Imagine Grumpy wearing the recipient's favorite sports team jersey or even dressed to look like them.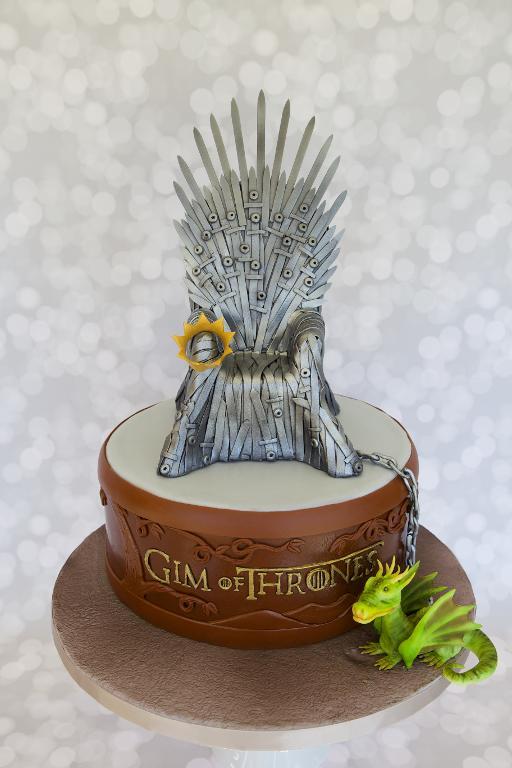 Photo via Bluprint member motowifey
Game of Thrones cake
We love the amount of patience and attention to detail it must have taken to complete this cake. Everything from the carefully painted logo to the throne itself is wonderfully done. The little dragon sat on the board adds an intriguing touch of whimsy and color making it a perfect cake idea for any Game of Thrones fanatic.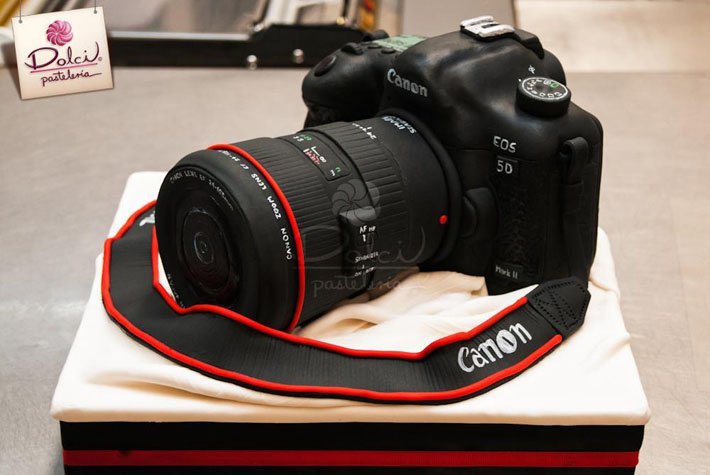 Photo via Bluprint member Dolci Pasteleria
DSLR camera cake
We bet the recipient's face was a picture receiving this cake – It is so realistic you could almost pick the camera strap up and swing it over your shoulder! Just look how intricately those details have been painted on the lens and even the strap has stitching detail.
To add a fun personal touch why not turn the camera branding into the lucky recipient's name and age!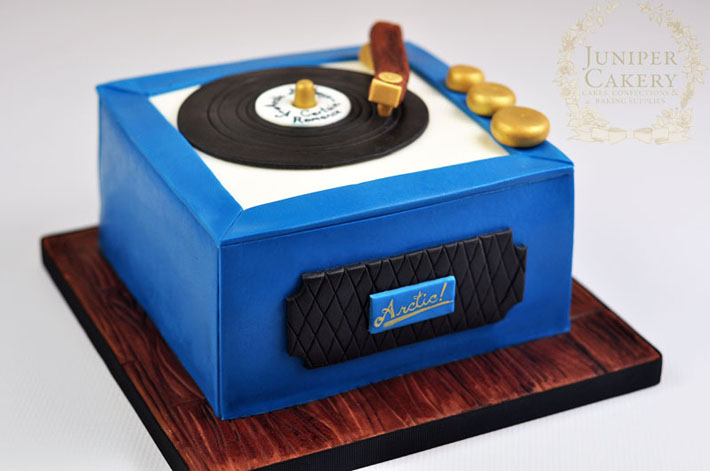 Photo via Juniper Cakery
Vintage record player cake
This fun, vibrant music box cake would surely get the party started! Imagine presenting this cake personalized to feature the recipients favorite song or album on their 21st birthday. Why not customize the logo on the front with their name painted in a matching vintage font to really impress! We love the idea of creating fondant and wafer paper records and record sleeves featuring the birthday boy or girl's face on the front too!
One of the best things about creating a playful 21st birthday cake is that you can really encompass someone's hobby or personality. For a photography enthusiast add edible polaroids of the birthday boy or girl, create a stack of someone's absolute favorite books for them to slice into a devour… the possibilities are endless!
Have you made a fun 21st birthday cake? What was the design?
Special Savings on Popular Cake Decorating Classes
Learn from the best instructors. Get up to 33% off classes you can watch anytime, anywhere, forever.Enroll Now to Save »