Are you ready for wedding cake season? In addition to stocking your kitchen and preparing your business, there's one last task every cake decorator needs to do — get to know the biggest wedding cake trends! We've gathered the most common wedding cake trends we're seeing this year. From modern to romantic, there's a style here for every taste!
The top wedding cake trends for 2017
1. Metallics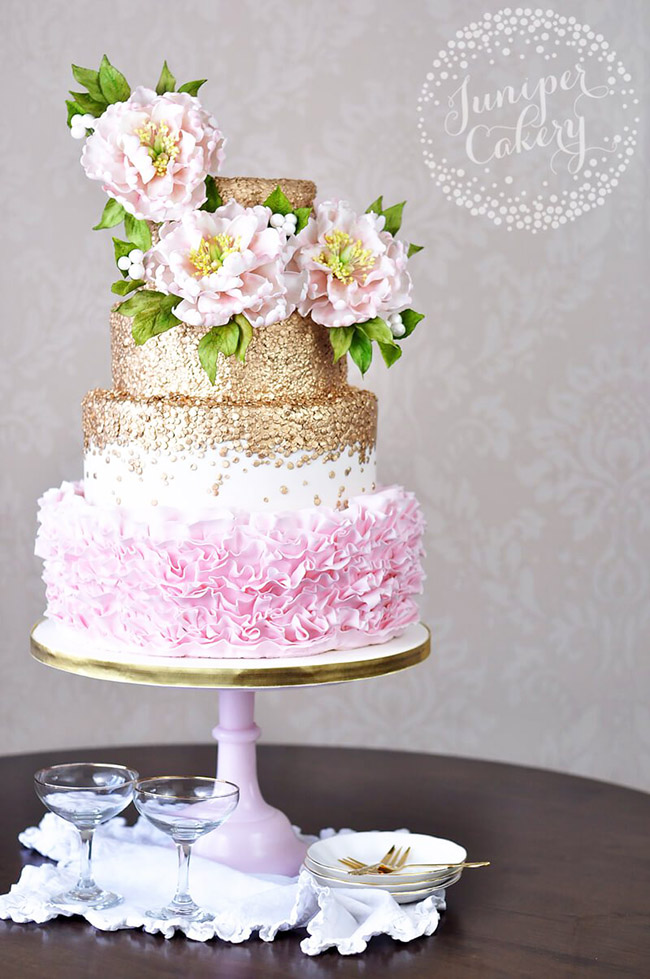 Photo via Juniper Cakery
Luxurious metallics continue to be a huge wedding cake trend, and what's not to love about them? From glimmering pearl lusters to gold leaves, there are so many ways to incorporate them to add instant glamour to your designs. 
Here are a few inspiring ideas:
Dust elegant white tiers with pearl luster for a subtle glow
Add glam by hand-painting gum paste leaves or berries
Go big and cover your tiers with edible gold leaf 
Want to create even more luxurious design elements? Check out Faye Cahill's class Layered Embellishments: 12 Stunning Techniques!
2. Ruffles & ribbon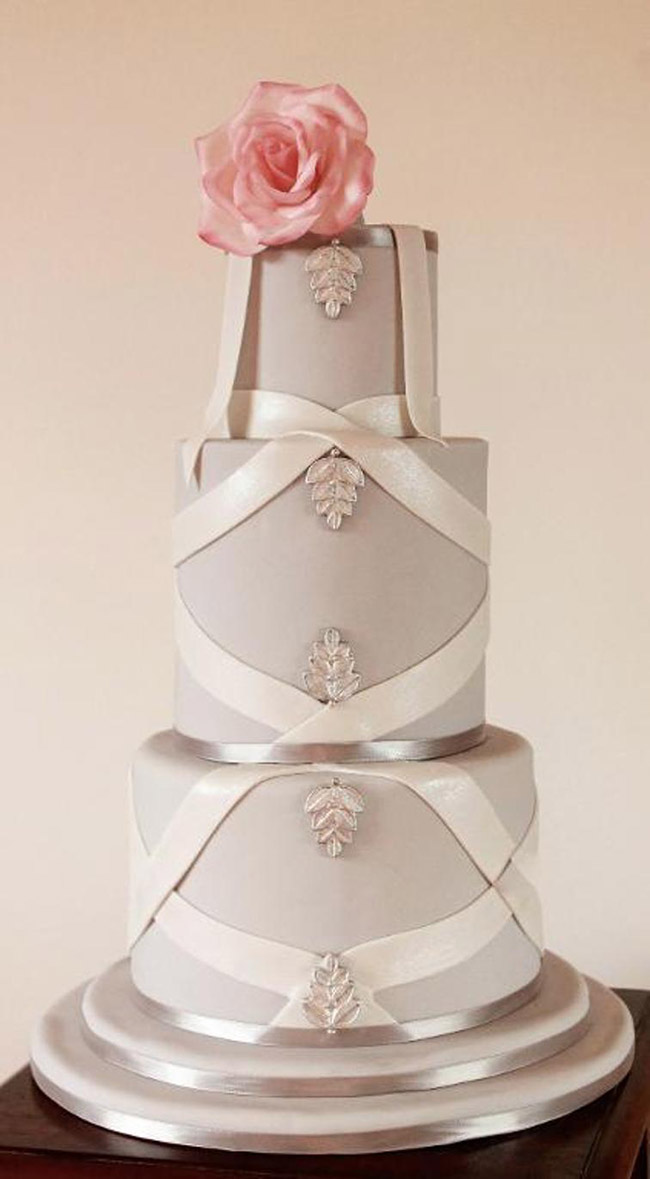 Photo via Bluprint member Cakeoutfitter
Incorporating fashion elements has been a popular trend in modern cake designs. While Maggie Austen–style fondant frills are still sought after, other stylish details are also starting to appear. We love the simple yet oh-so-elegant look of fondant ribbon wrapped around sleek tiers in the cake above.
Here are a few more inspiring ideas:
Create fondant ribbons to lightly drape down the tiers
Play with fondant ruffles – use them at an angle along an iced cake
Embellish your fashion designs with sugar pearls and dragées 
3. Woodland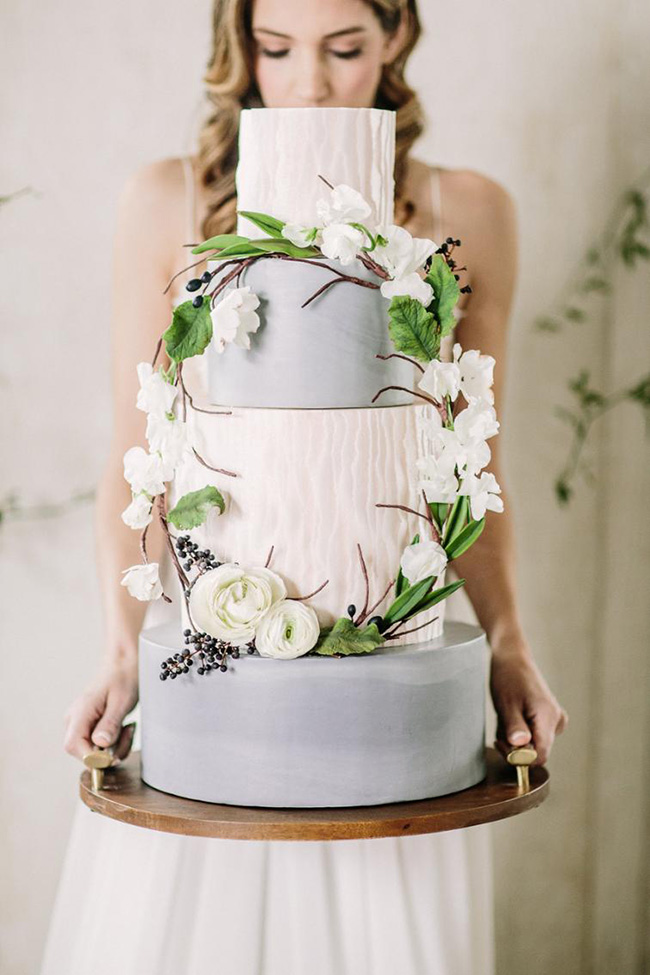 Photo via Bluprint member Just Delightful 

Nature-inspired designs are perfect for country or barn weddings. The cake above channels just the right amount of simplicity and rustic-ness — we love the addition of the twig, berry and white ranunculus sugar flower wreath!

Here are a few inspiring ideas:
Create gum paste twigs and berries to nestle in with gorgeous sugar flowers
Make a tree trunk cake for a whimsical celebration
Go quirky and adorn your design with hand-crafted sugar foliage
4. Patterns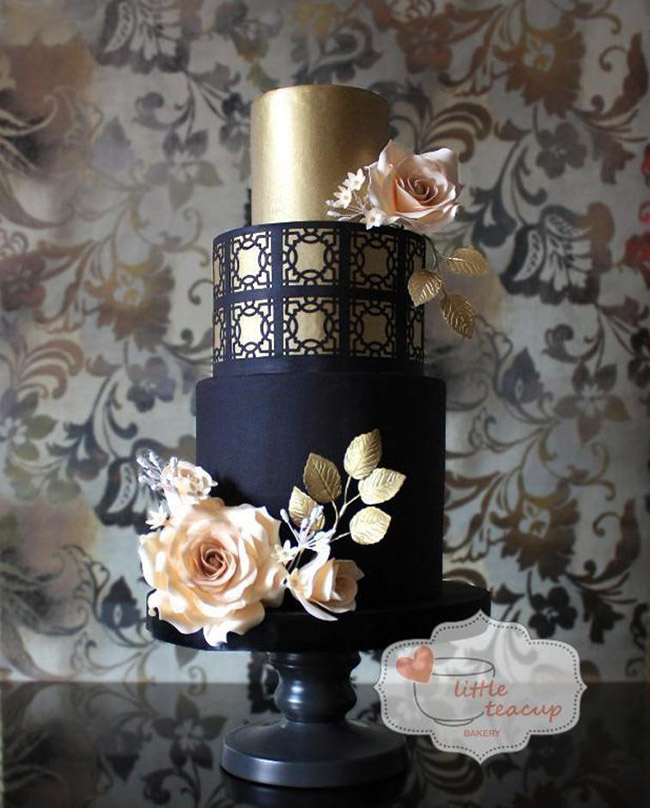 From simplified repeat prints to lavish damask-inspired designs, patterns are a great way to add drama and eye-catching color palettes to your cakes, like the golden filigree-like design above. 
Here are a few inspiring ideas:
Edible printed wafer paper is a great way to add pattern to your work instantly
Use fondant cut-out shapes (circles, squares or even leaves) to create a repeat pattern
We love the idea of using shaped craft punchers to cut patterns out of wafer paper
5. Patisserie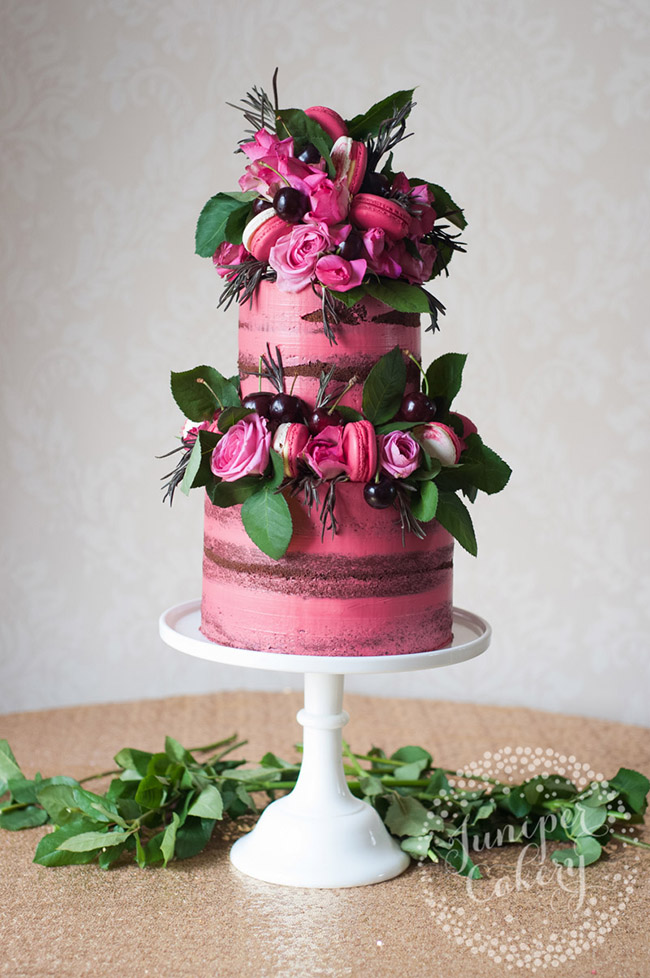 Make your wedding cakes even sweeter by incorporating carefree patisserie-style desserts into your designs!
Here are a few inspiring ideas:
Add freshly-baked macarons to your cake, nestled among florals for a dainty look 
Attach choux cream puffs to a naked cake and finish with spun sugar for a sweet-looking treat
Bake madeleines, add them around an iced tier in a single row and finish with a hand-tied ribbon
6. Soft & muted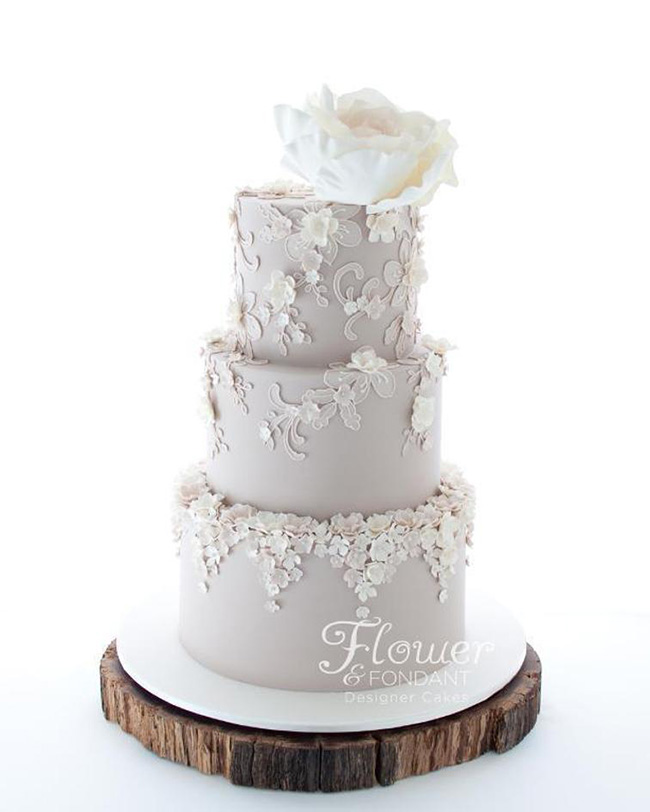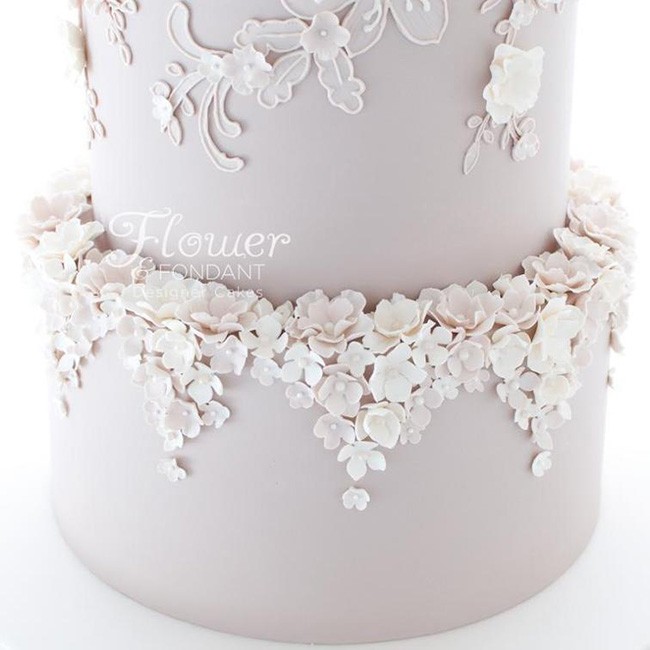 Photo via Bluprint member Ratun2196473
Wedding color palettes are becoming more subtle, and that also translates to cake designs. Pair muted tones of pink, gray, peach and taupe with metallics for a sophisticated, glamorous look.
Here are a few inspiring ideas:
Make an entire cake one muted color and concentrate or add texture like lace
Team up a bright white cake with a metallic element and two muted colors for a modern look
Ombré works very well with softer colors 
7. Geodes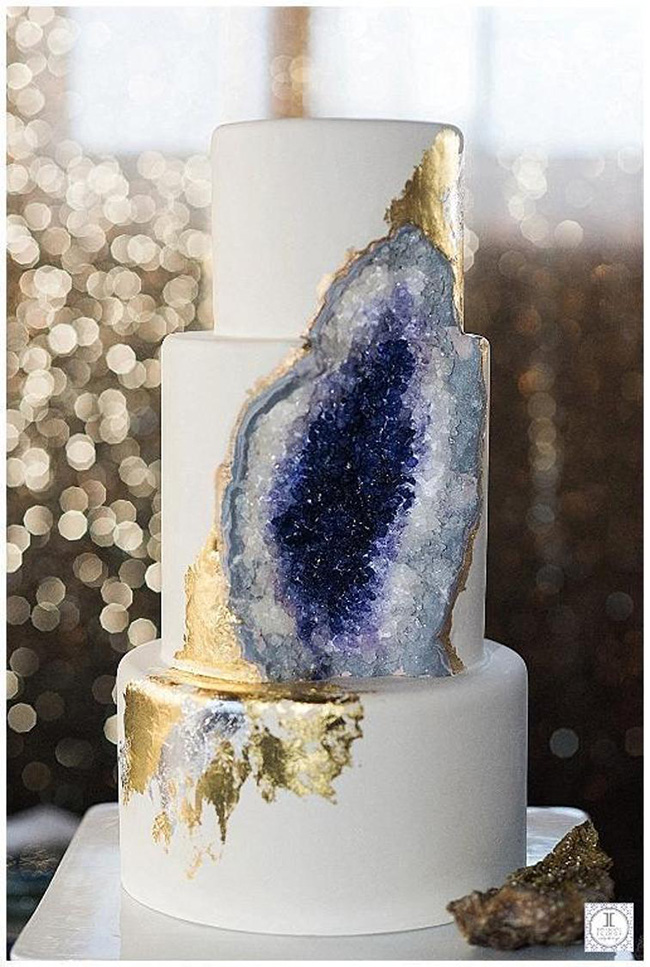 Photo via Bluprint instructor Rachael Teufel
This trend may have started last year, but it's still popular particularly for weddings. Sparkling geode-inspired tiers are undoubtedly striking — perfect for modern weddings. We absolutely love the various textures, gorgeous gold leaf edging and edible candy stones in the cake above.
Here are a few inspiring ideas:
Hollow a tunnel in a dummy cake to add between two tiers and fill its walls with rock candy
Decorate your cake board with geode-style edible crystals all around your cake
Create a single piece of rock candy rose quartz, edge with gold leaf for a cake topper
Create your own glam geode-style wedding cake with the designer herself, Rachael Teufel, in Naturally Elegant Cake Designs class.
8. Ornate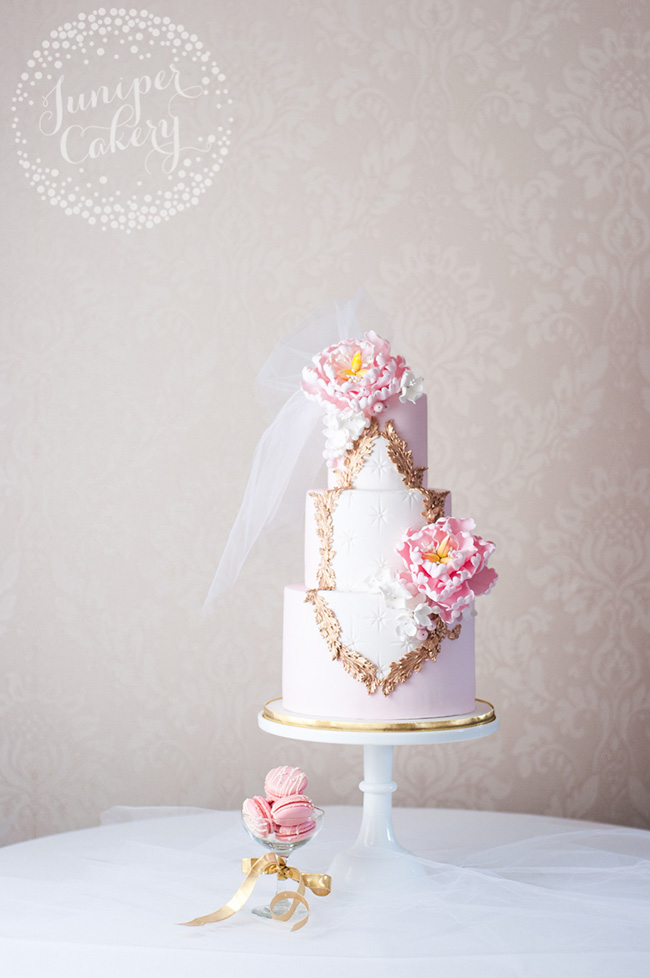 Photo via Juniper Cakery
Wedding cakes take center stage at any venue, so an ornate-style design is just the thing impress your guests. Think intricate, historical detailing, such as architectural elements teamed with a gilded finish.
Here are a few inspiring ideas:
Trim a fondant frame design with fondant scroll moldings, then cover with silver leaf
Use stylized acanthus leaves to add detail to the base of a tier
Take inspiration from the Rococo movement and use fleur de lis moldings paired with lavish sugar flowers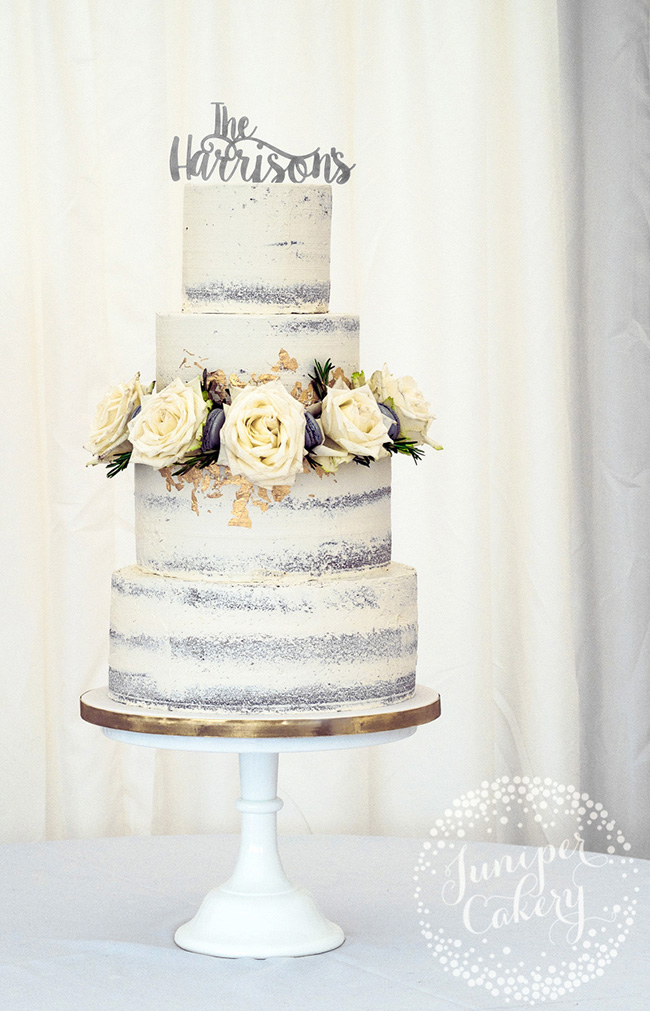 Everything You Need for Wedding Season
Find the tools, techniques and inspiration you need right here.Explore More