If one of your resolutions is to DIY, we've got a fun paper crafts project that's perfect for ringing in the new year! Enjoy these FREE 2015 printable calendar templates, and follow our simple step-by-step tutorial to personalize your calendar as you please!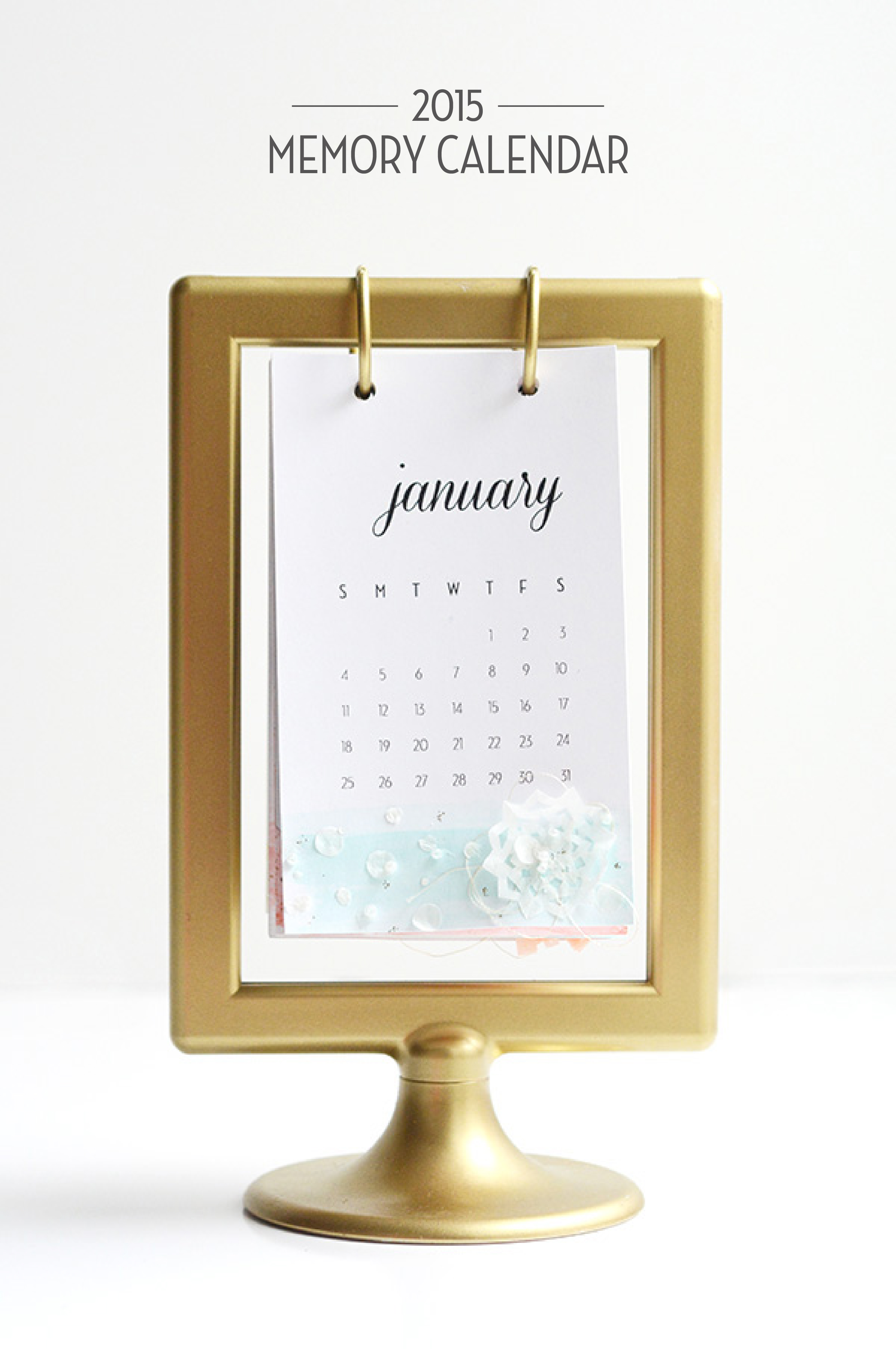 How to make a 2015 memory calendar
Supplies needed:
3″ x 5″ blank index cards
Paper trimmer or scissors
Binder rings
Hole punch
Adhesive of choice
Watercolors
Variety of paper embellishments
Directions: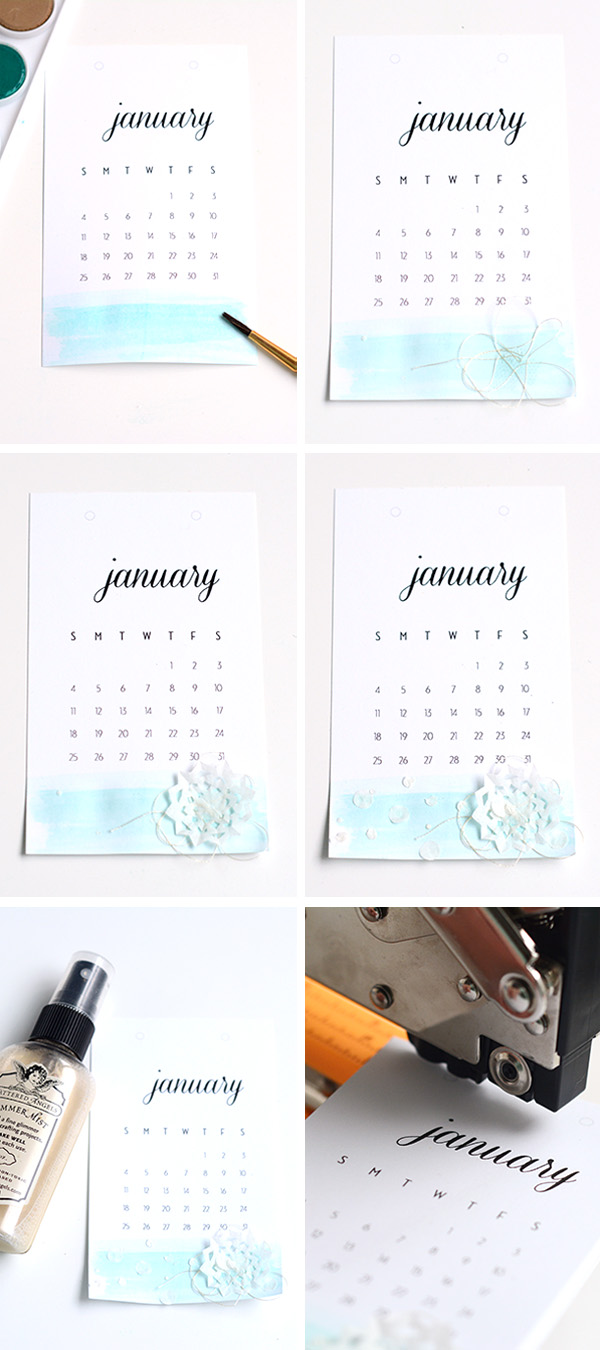 Step 1:
Print and cut the 2015 calendar cards. Paint the bottom of each card with watercolor.
Step 2:
Adhere some thread in a messy circle with double-sided adhesive.
Step 3:
Attach your main embellishment. (I used a tissue paper snowflake for January.)
Step 4:
Adhere the remaining embellishments along the bottom watercolored area.
Step 5:
Spray card with glimmer mist.
Step 6:
Punch holes at the top using printed guides. Hang the calendars from the frame with two 1″ binder rings. You can spray paint the frame and binder rings any color you'd like!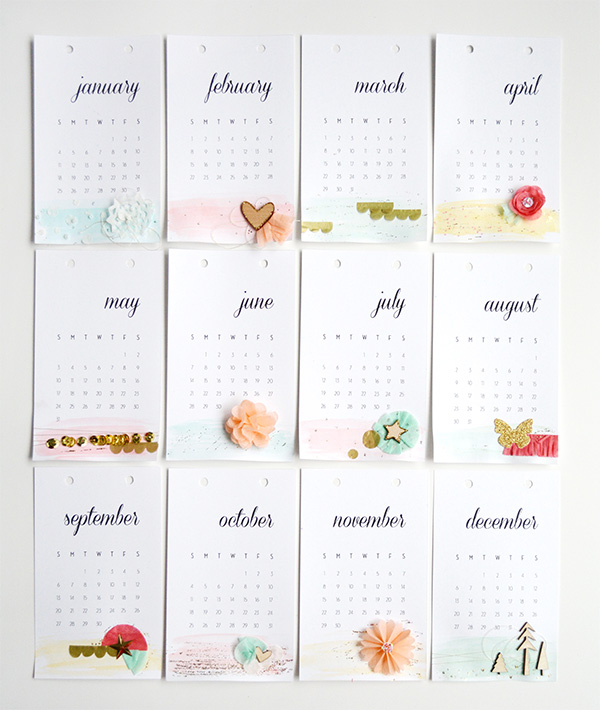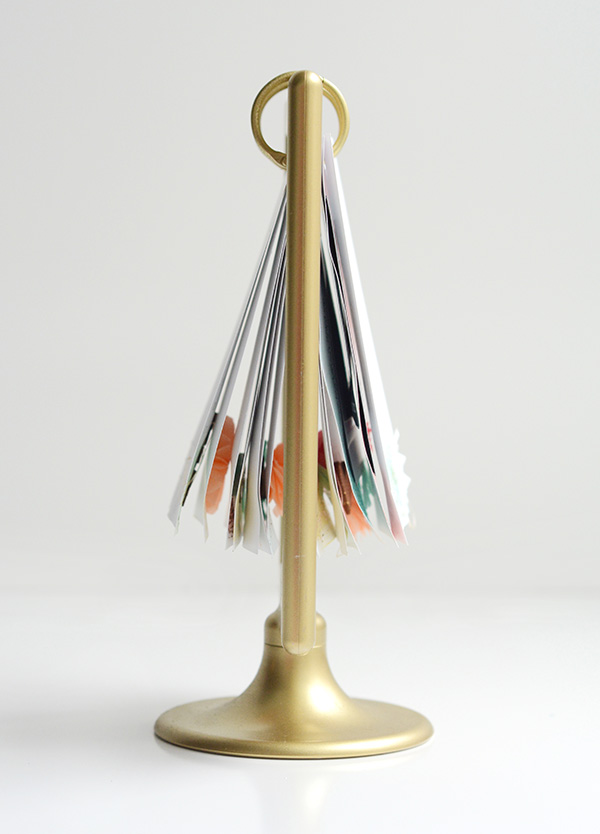 You can further personalize this project by using your photos from throughout the year to make a memory flip book, like I did with the pages below.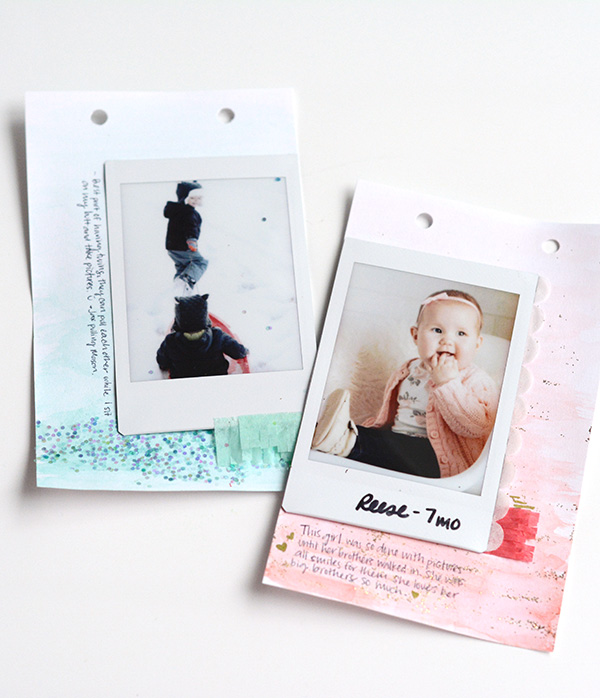 Enjoy making all those fun memories this year and documenting them with this lovely calendar!