Even as the Great Depression made it harder for most Americans to buy fashionable clothing, movie stars kept trends alive on the silver screen. Gangster molls and wealthy socialites swished about the set in puffed sleeves and sleek floor-length evening gowns, while gutsy reporters paired sensible skirts and modishly tilted hats.
If 1930s glamour inspires your retro style, peek at these 7 knitting patterns for snazzy dames and cool cats!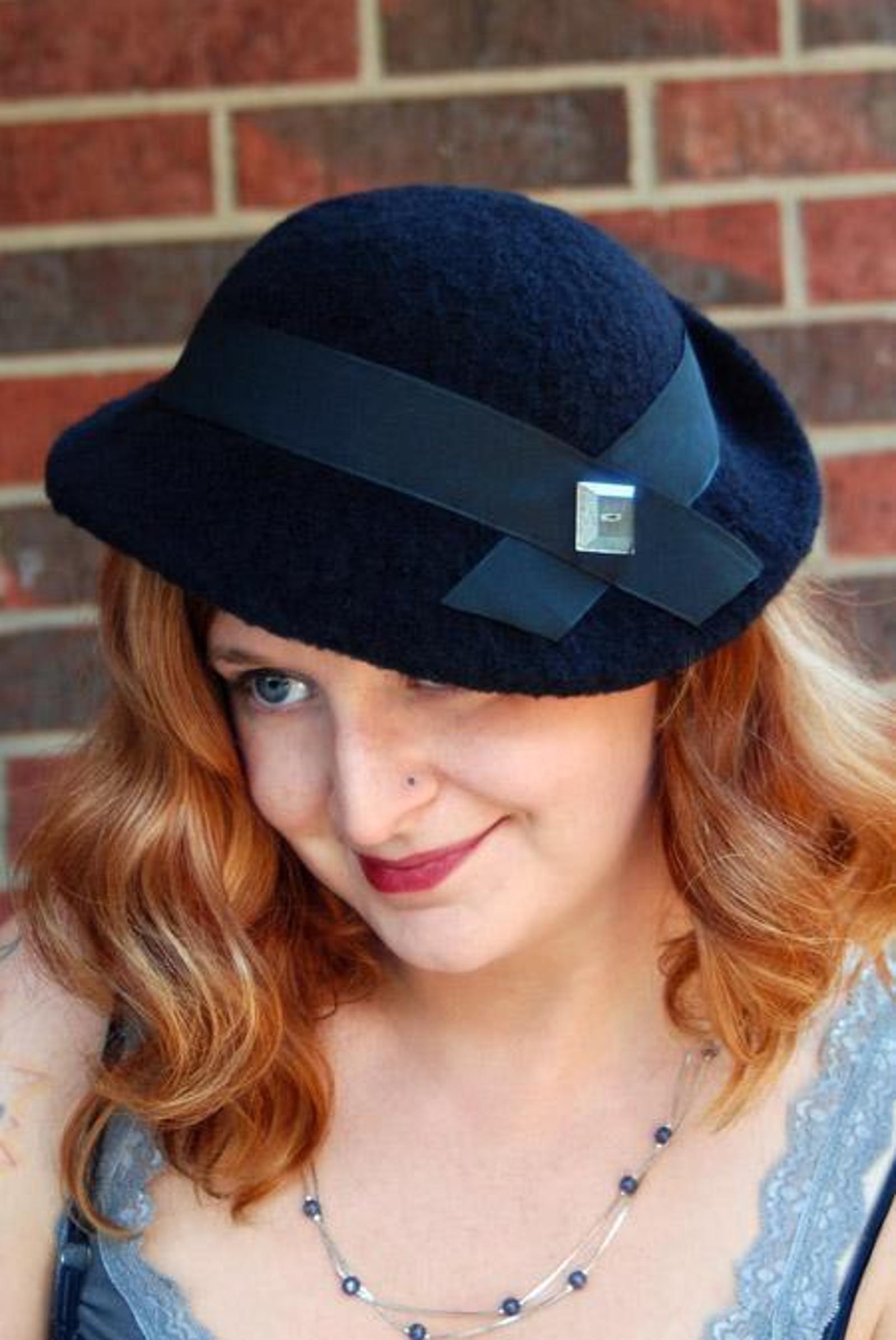 Photo via Bluprint member pieKnits Designs

1. Evelyn Vintage Tilt Hat
In the 1930s — and indeed, until after WWII — American women typically did not leave the house without a hat. This jaunty little number is a real pip of a topper, knit in Patons Classic Wool and felted to the perfect shape. Embellish with ribbon and a button and you have a wonderful accessory that will enliven your wardrobe.
Get the Pattern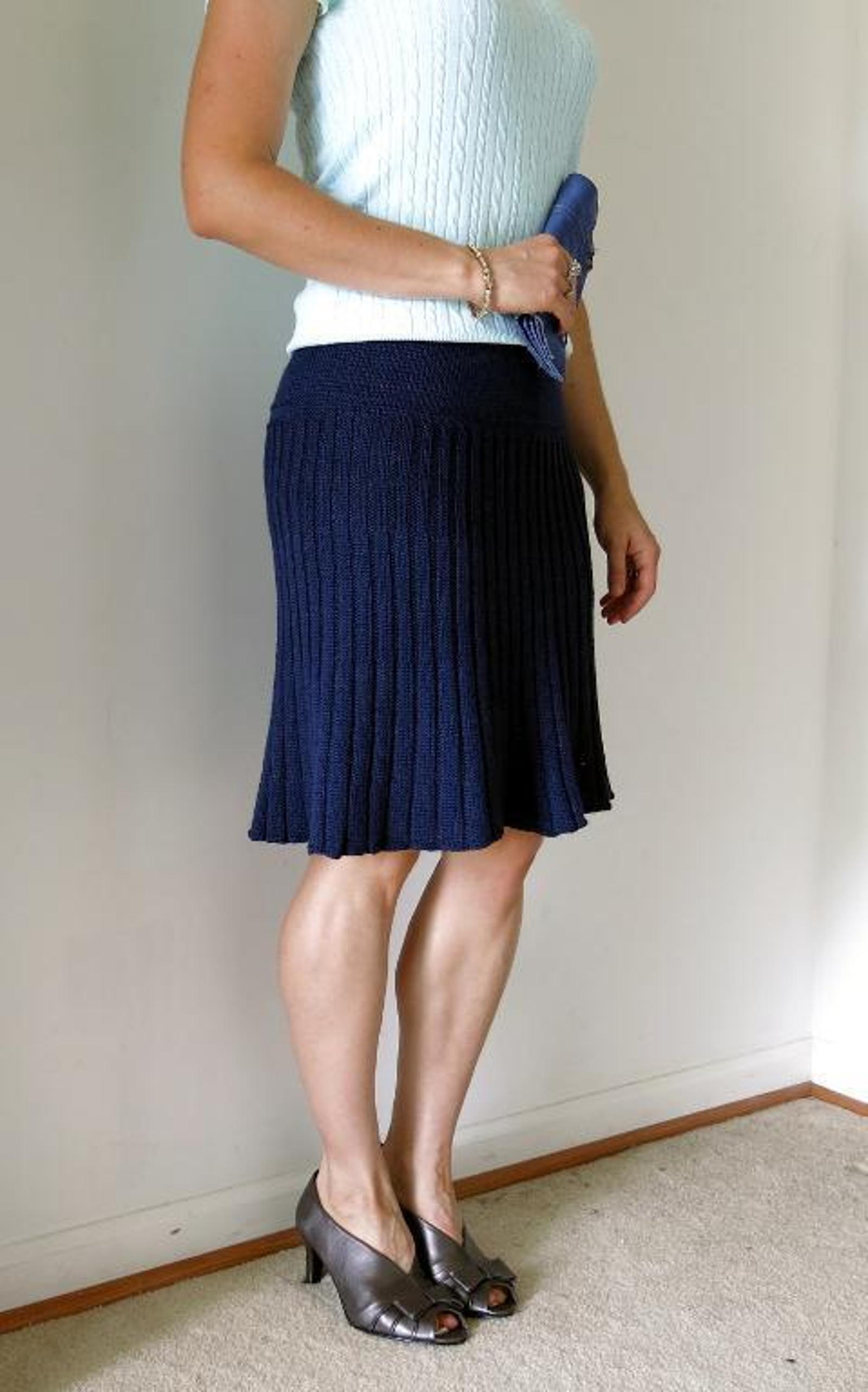 Photo via Bluprint member Azalea and Rosebud Knits

2. Lucine Skirt
The Lucine Skirt looks an awful lot like some of the ribbed knit skirts popular in the 1930s, although if you want it to be truly period-appropriate, you'll need to extend the length to mid-calf. Try a drapey sport-weight yarn like Manos del Uruguay Serena, and you'll achieve the perfect swish for storming out of your editor's office after he chews you out for being too tenacious. This is one of those simple knits that will become a staple of your wardrobe.
Get the Pattern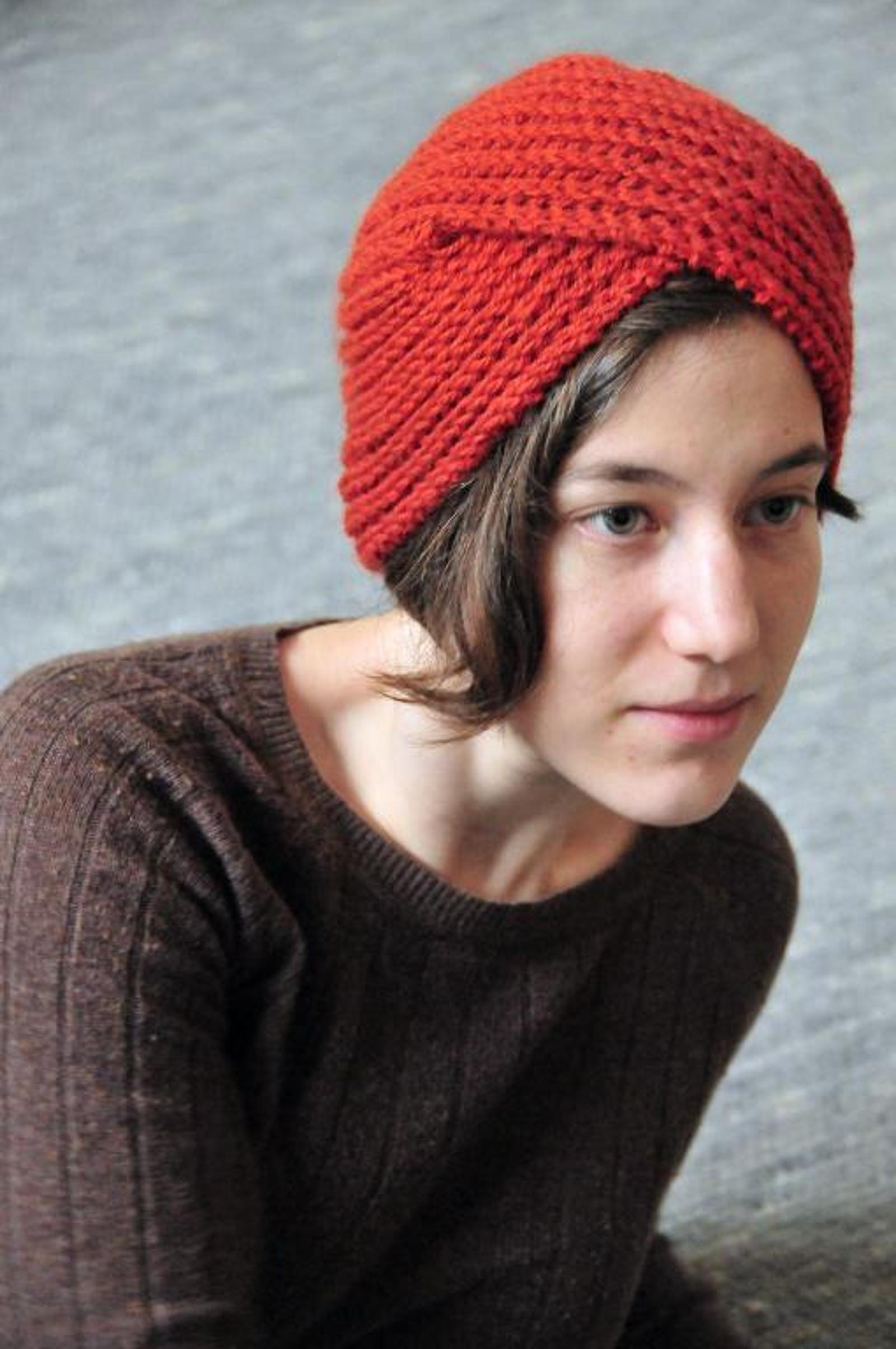 Photo via Bluprint member X & Y Designs

3. Urban Turban
Turban hats, usually simple and covering most of the hair, were a popular choice in the '30s. Although this fisherman's rib turban was inspired by a more recent take at Urban Outfitters, it resembles the simple turban hats worn by stars like Loretta Young, Hedy Lamar and Greta Garbo. Clever shaping makes it hard to tell where this turban starts or ends.
Get the Pattern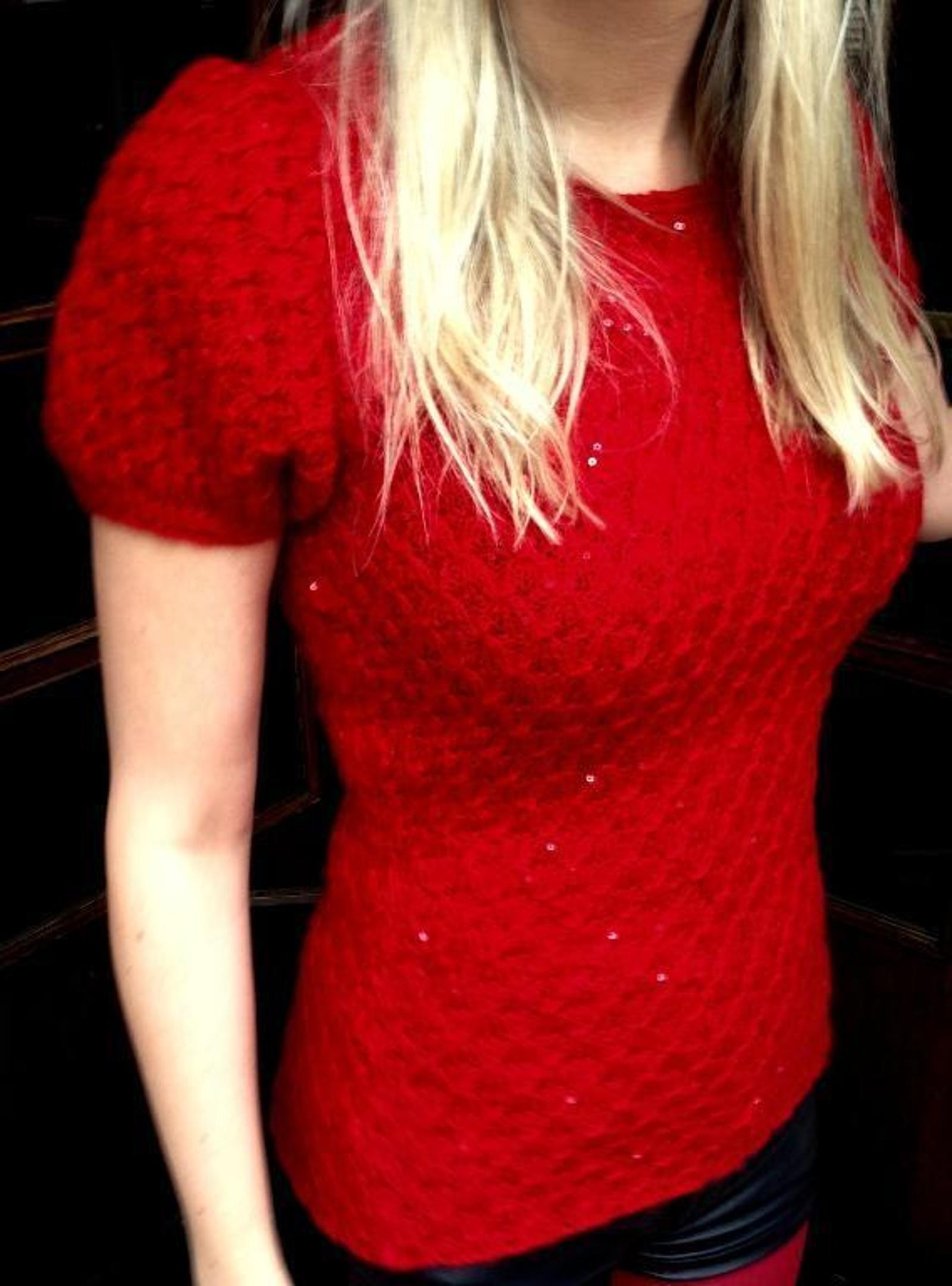 Photo via Bluprint member Natalie Smart Designs

4. Cute Sequined Puff Sleeve Top
Puff sleeves and flutter sleeves took off in the '30s, although it can be hard to find knitting patterns featuring that shaping today. This adorable textured top is made extra special by use of a sequined yarn that adds sparkle to a sweater that will make great evening wear. For a similar effect, try Artyarns Beaded Mohair.
Get the Pattern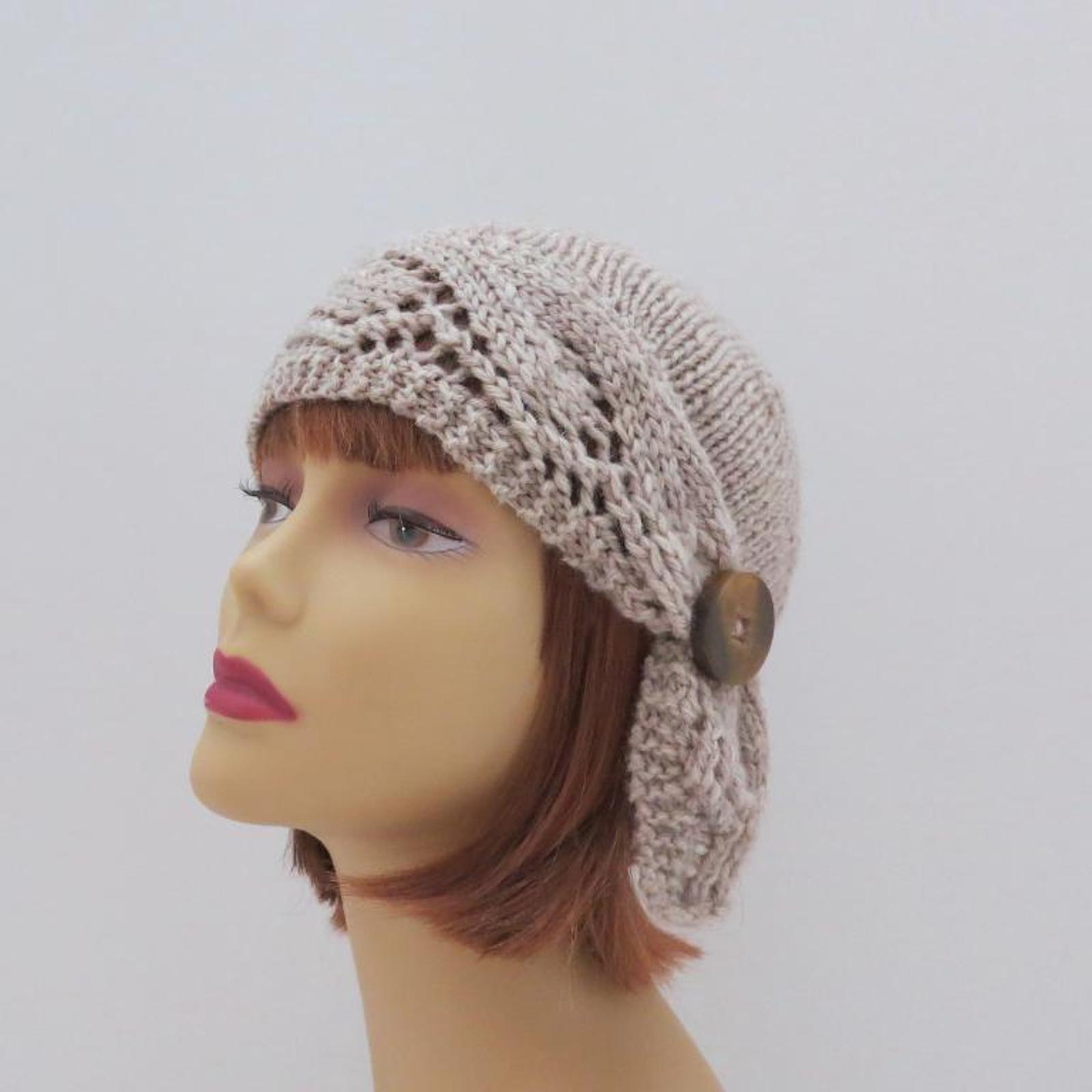 Photo via Bluprint member CarolinaGal's Pattern Store

5. Downton Style Adelaide Cloche
This charming hat combines the turban and cloche styles to elegant effect. Worsted weight yarn takes a delicate lace pattern to another level, bringing out its geometric edges. I would love to see this hat in a rich, deep red.
Get the Pattern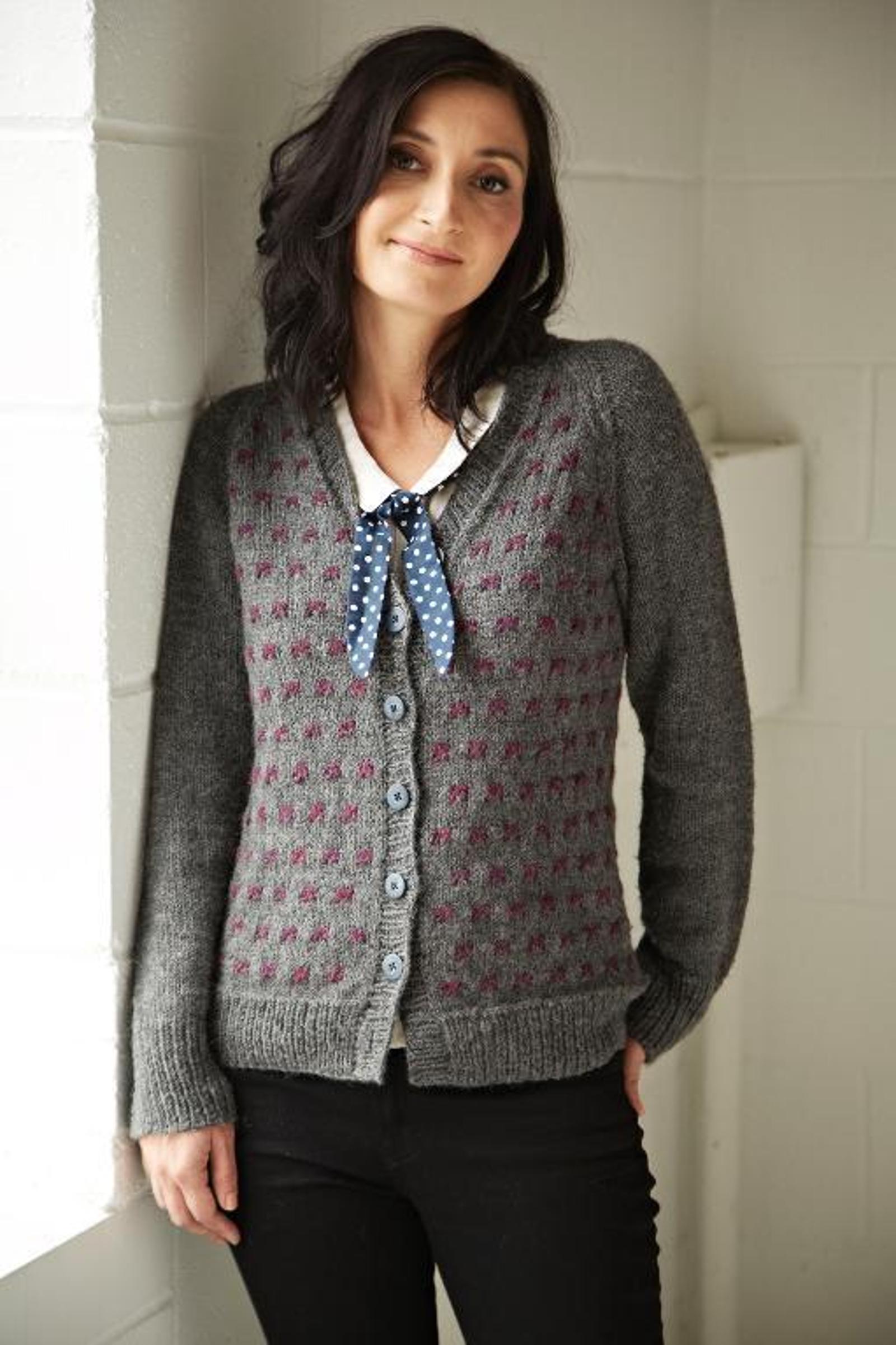 Photo via Bluprint instructor Laura Chau
6. Darjeeling
Laura Chau's Darjeeling pattern is a classic cardigan, at home throughout the 20th century, but the tiny, repeating bows reminded me of the patterning popular in the 1930s. If you wanted to alter the pattern to make the sleeves puff more at the shoulder, you could have an even more period-appropriate sweater. As it is, this raglan is an updated classic. Alpaca yarn provides perfect drape and warmth.
Get the Pattern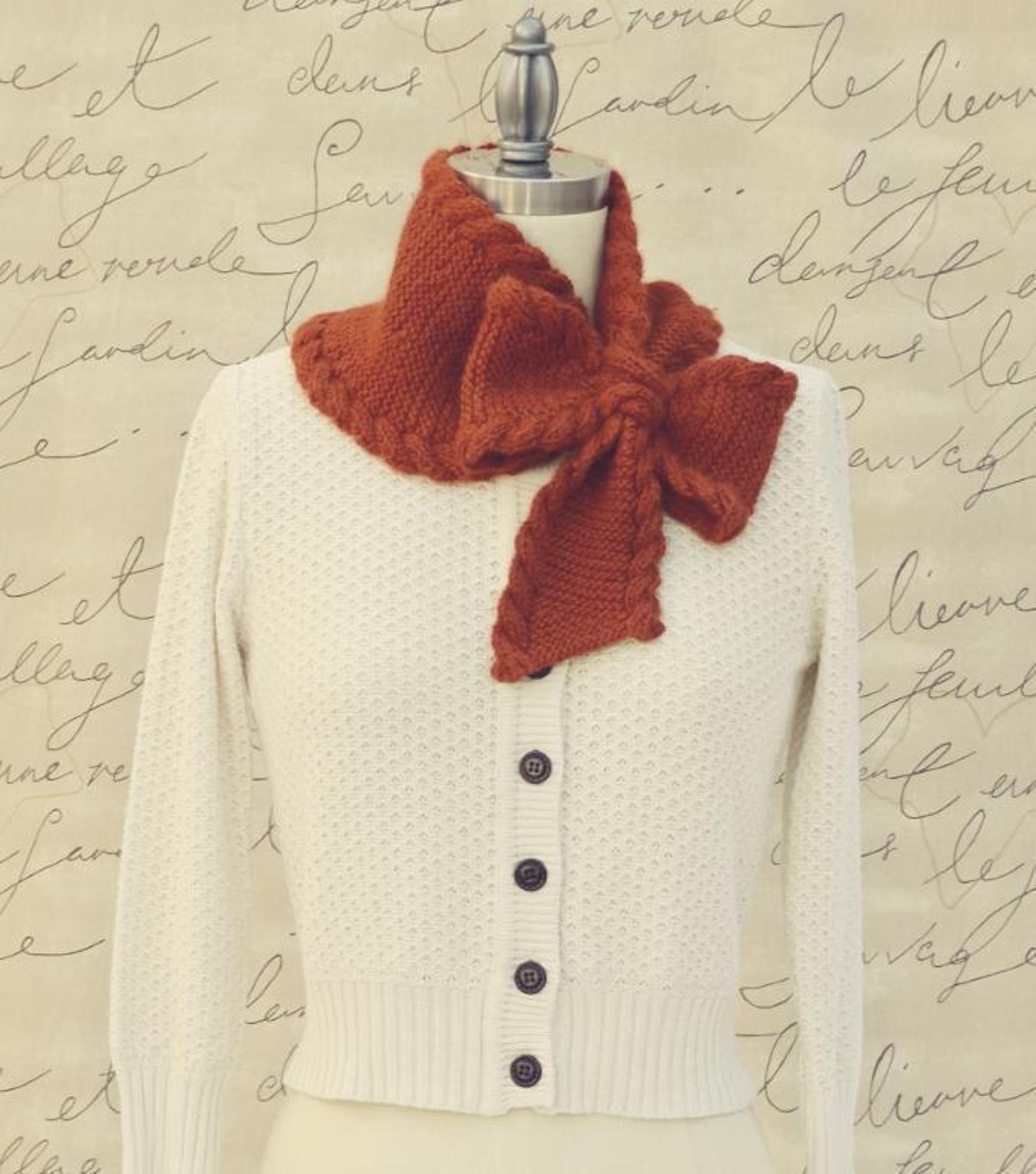 Photo via Bluprint instructor Pam Powers Knits
7. Bow Tie Ascot
An adorable alternative to a scarf, the bow tie ascot recalls the oversized and drapey bows that adorned women's blouses and dresses in the 1930s. I love this color choice, and the reversible cable edging really adds structure to a simple knit. This is a low commitment project, one that takes little yarn or time, and it would make a great weekend knit.
More Retro Knitting Patterns
Our Retro Style series is just getting started! Knit your way to the roaring '20s with this pattern roundup — and stay tuned for more kntwear inspired by yesteryear. Subscribe to The Bluprint Knitting Blog to be the first to know when the next installment comes out.