An 18th birthday is kind of a big deal. While there isn't a traditional celebration for it like Sweet 16 party, and it's certainly not a celebration on the level of a wedding, the passage to adulthood nonetheless calls for a wonderful cake! Since there isn't necessarily a "traditional" 18th birthday cake, it's an opportunity for lots of freedom and creativity in your cake decorating.
These 18th birthday cakes are fun, sweet, and a little grown up…but not too grown up!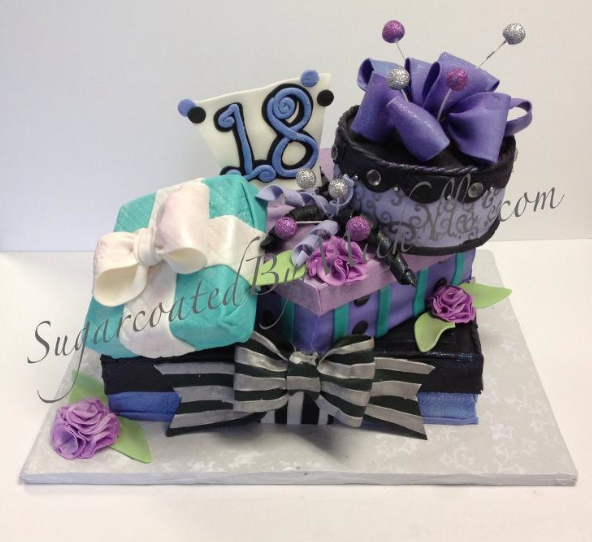 Photo via Bluprint member Sugarcoated by Michelle
Tilted gift cake:
A Bluprint class in Advanced Fondant Techniques gave this cake artist the confidence she needed to attempt–and successfully complete–a cake that she initially thought was above her skill level. It's a collection of cakes shaped like gifts, artfully topped with fondant, and arranged in an artfully topsy-turvy fashion.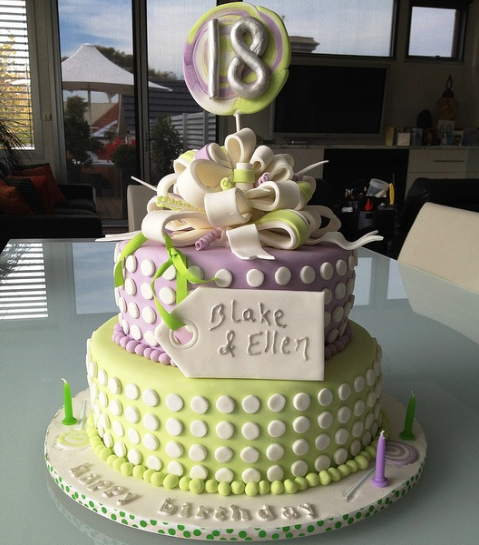 Photo via Flickr member ShutupEatCupcake
Polka dot gift cake:
You haven't gone dotty: this cake is chock-full of polka dots! Rows of dots line both the lower chartreuse layer and the upper lavender fondant-topped cake layers. A gift tag with the recipients' names and a beautiful ribbon-shaped topper make this cake like a big present. But this is a gift that gives back, because the guests will get to eat it, too.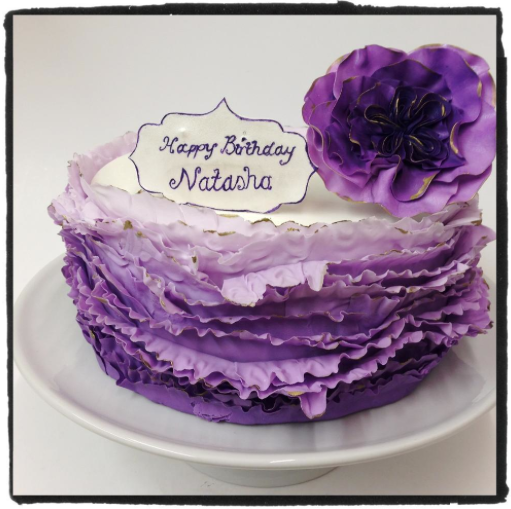 Photo via Bluprint Member LisaPeps
Purple ruffle cake:
What do you get when you take a Fondant Frills Bluprint class? The confidence and know-how to make a gorgeous birthday cake, that's what. Created using fondant, the cake is made teenager-appropriate with the use of a vibrant purple color scheme and the clever graduation of color to form an appealing ombré look.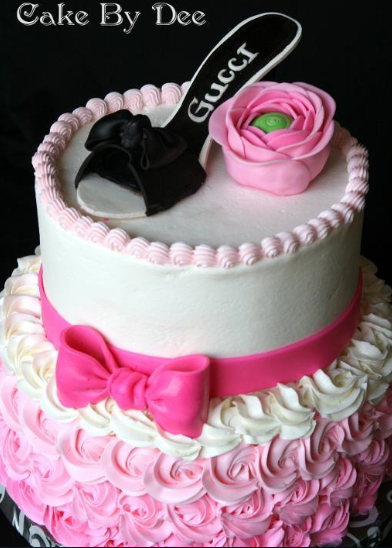 Photo via Bluprint member Dayyi
Fashionable shoe cake:
Rosettes of icing arranged in ombré rows. A fondant "ribbon" tied around a delicately piped second tier. A hand-formed designer shoe and flower on top. This cake is ready to step out in style! Impressed by the photo? It was photographed following a Bluprint class entitled Shoot It: A Product Photography Primer.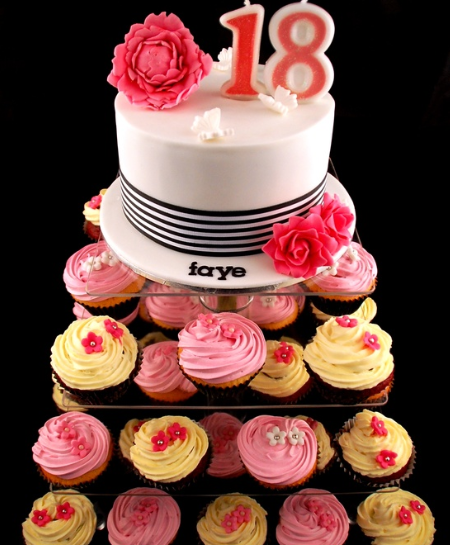 Photo via Zelicious.com
Cake and cupcakes:
Girls just wanna have fun, and this cake does, too! The tiers are formal, but the format is not: they're created using tiers of cupcakes, with a crowning glory of a layer cake as the top tier. The presentation comes off as fancy, but the cake ultimately retains a fun and youthful vibe.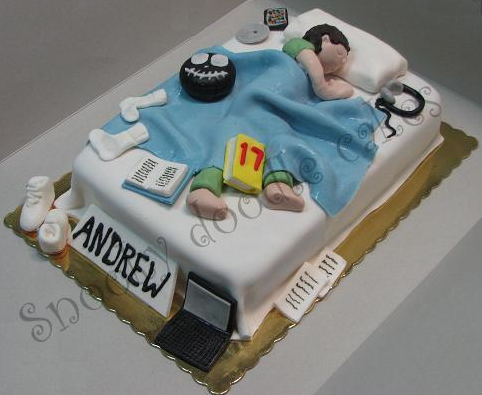 Photo via Snooky Doodle Cakes
Teenager sleeping cake:
Although this cake was done for a 17th birthday, the theme of a sweetly slothful teenager who loves to sleep til noon is bound to hold true through age 18 for many new adults! This cheeky cake celebrates this teenage phenomenon in a tongue in cheek way, featuring books and debris, a tussled-up blanket, headphones, and of course, a sleeping-like-the-dead teenager figure.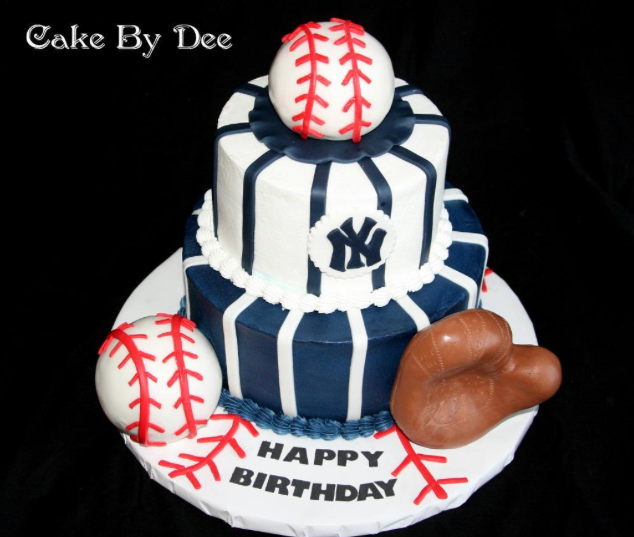 Photo via Bluprint member Dayyi
Sports cake:
For the baseball lover, a cake inspired by their interest is bound to be a home run. This beauty was created after the cake artist took a Bluprint class on Modern Buttercream. While the cakes are topped with buttercream, fondant fanciness plays into it, too, especially in the detailing. The baseballs and love were created using rice krispies treats to form the shapes, which were then topped with fondant.

Photo via Whipped Bakeshop
Leopard cake:
Why not walk on the wild side? This cake allows you to do it deliciously, with luscious layers of cake topped in fondant and beautifully hand-painted with a leopard-spot pattern. A red ribbon of fondant adds an eye catching and sophisticated look which makes the fun theme look a little more grown up.

Photo via The Sweet Cake Fairy
Candy cake:
Eighteen isn't that far into adulthood, so some kid-beloved candy might be in order! This cake is festive and fun, with cakes cut to resemble the number 18 which are then topped heavily with candies and confections of all sorts–gummies, marshmallows, and rainbow twists lining the sides.
Adulthood sure is sweet! These cakes are bound to make the new adult in your life smile like they're a kid again. Which will you make?