My time has come. I've approached the season of packed lunches as my oldest is just weeks away from starting 1st grade – which means for the first time in his life, he'll eat lunch away from home. Excuse me while I go cry and squeeze him tightly.
We've mastered the art of snack packing and now we're ready to tackle the lunch. Here are some of my ideas as we approach this new season.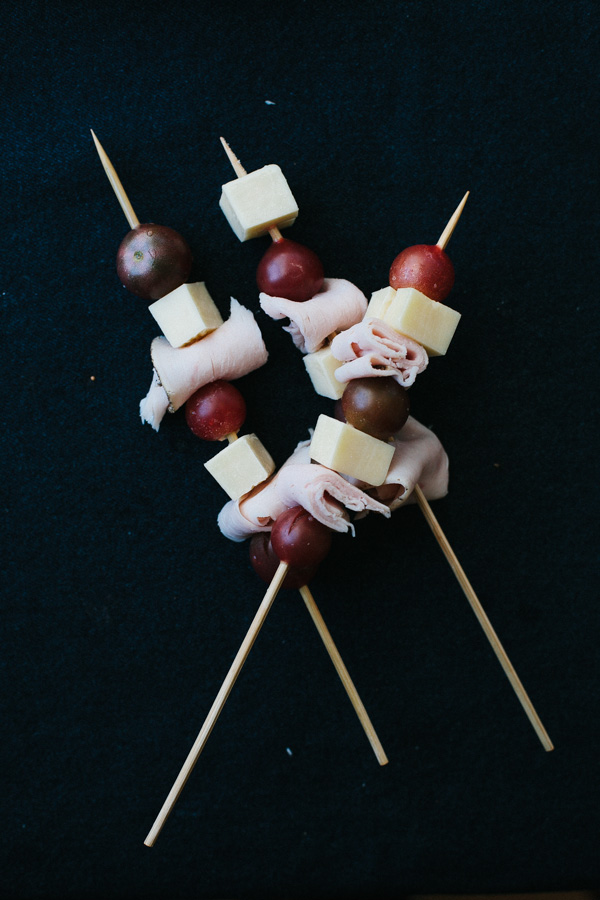 Popcorn:
Pop 1/2 cup kernels, finish with salt and I like to add a bit of nutritional yeast – the kids don't realize I do it for the nutrients they just love the taste – then portion it out in ziplock bags for  a week's worth of great lunchtime snacks.
Sliced apples and nut butter:
Sometime last year my husband saw how to slice an apple and keep it fresh the whole day. Simply slice the apple then put all the pieces back together with a rubber band. Our oldest likes to impress his friends with a single karate chop that magically makes the apple fall into perfectly sliced pieces. Fill a little container with peanut or almond butter (if there is an allergy) for dipping and great protein.
Grilled cream cheese and jam:
The waffle iron makes a great sandwich grill. We love tangy cream cheese paired with sweet jam. In her class on how to make jam, Rachel Saunders will inspire you  to create your own jams with your kids after school (using their favorite fruits, of course) and they can carry their lunch with maker's pride the next day.
Carrot sticks with creamy yogurt dip:
Combine some whole milk yogurt with some fresh herbs, cumin or ground coriander and a bit of salt and pepper for a simple and nutritious vegetable dip.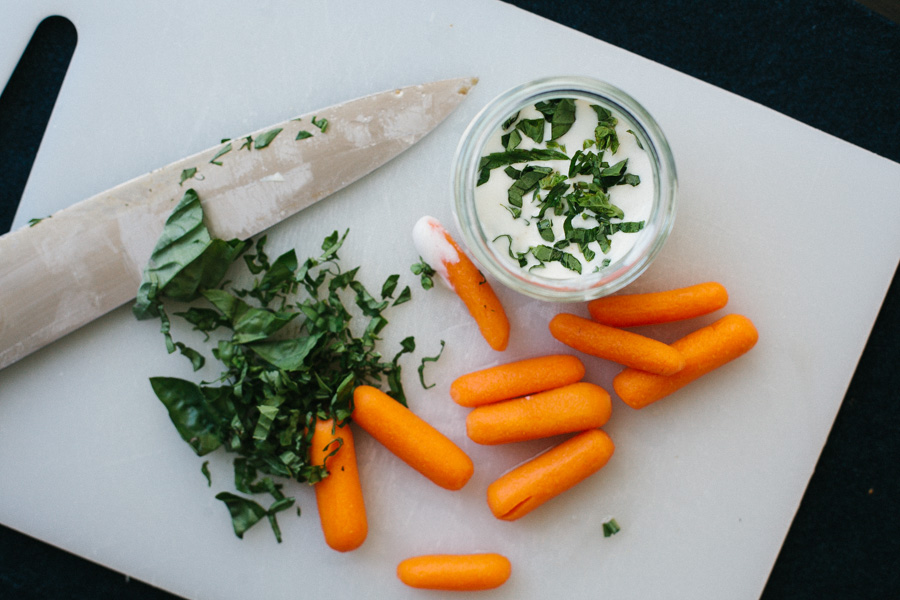 Cracker sandwiches:
On occasion my mom would buy those pre-made boxed lunches that came with crackers, cheese and meat slices. I loved those in all their processed glory but there's no reason why a homemade version of that can't be simply made. Pack wholewheat crackers along with slices of cheese and slices of deli meat and instruct your kids to build their own cracker sandwiches.
No cook kebabs:
Sometimes the trick with getting kids to be excited about food is rethinking the norm. Here you take bamboo skewers and layer them with pieces of cheese, rolled deli meat, cherry tomatoes, bell peppers, grapes or pieces of carrot. Just be sure they don't turn the skewer into a sword as my boys probably would.
Fresh fruit and sweet yogurt dip:
We mentioned a savory yogurt dip but perhaps a sweet one would be the preference. Plain yogurt mixed with a touch of maple syrup or honey becomes a sweet and creamy dip perfect for pears, strawberries or sliced stone fruits.
Apple and brie quesadilla:
Move over cheddar, we've got a new idea in quesadillas. Tart apples add a crunch and a bit more nutrients and are perfectly paired with creamy brie. If your kid still longs for cheddar, try sharp which also makes a great pair with apples.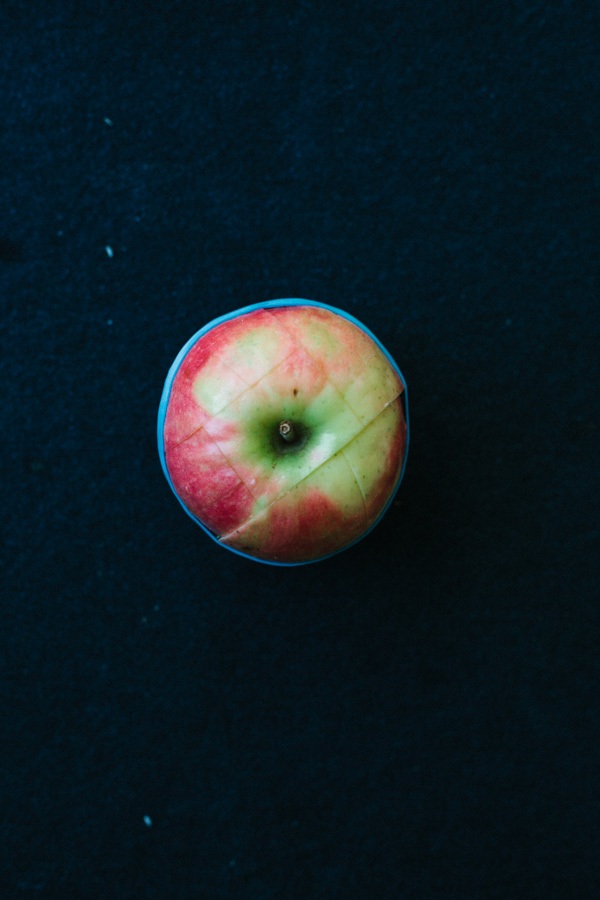 Mini taco bar:
Pack your kid's lunch with some beans, grated cheese and a few chopped tomatoes along with either a soft tortilla or a crispy taco shell. She'll have fun building her own lunch and making it just the way she likes.
A pizza of sorts:
Place a thinly sliced piece of tomato on an english muffin and top with cheese. Broil until the cheese is melted and just starting to turn golden in parts. If you child isn't opposed to green, add a few pieces of chopped basil for a small version of a classic margherita pizza.
The napkin note:
It may not be edible but a little love note tucked inside your kids lunch is always noticed and appreciated.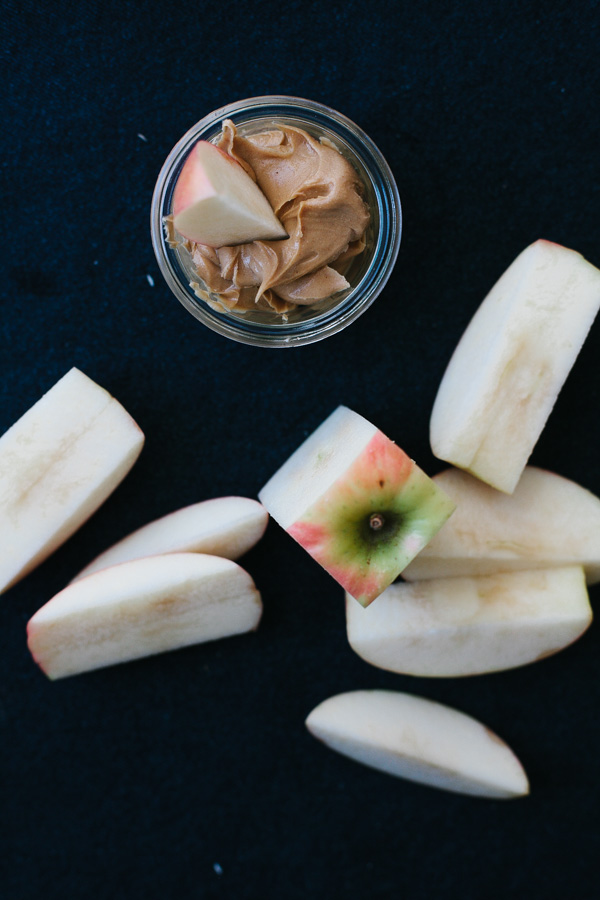 What are your favorite kid's lunch ideas?