How many of these have you read? Check out our list of the 10 best gardening books, perfect to add to your own library or gift to the gardener in your life!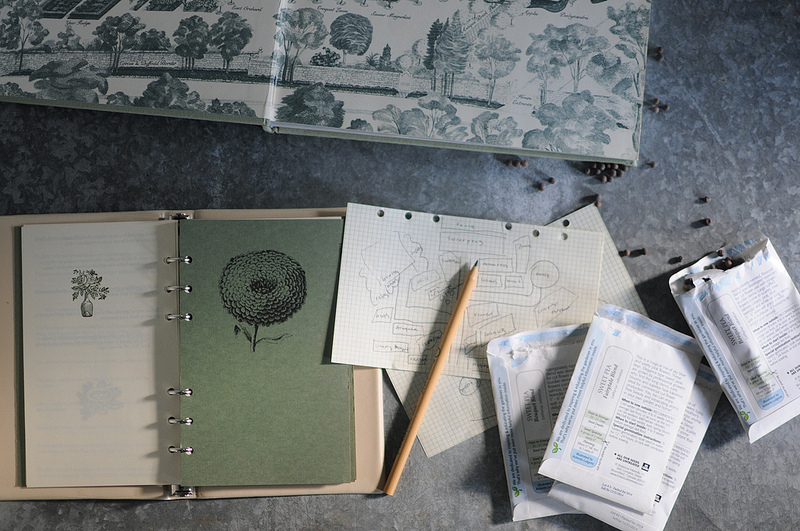 The Cut Flower Patch
Britain's cut flower growers are taking the industry by storm with their devotion to local, organic flowers, replacing flown in, sprayed flowers from across the world. Take inspiration from Louise Curley, a British cut flower grower who shares her tips in The Cut Flower Patch. The book covers the planning process, annuals, perennials, bulbs, corms, tubers, biennials, foliage and fillers, caring for your patch and tips for your cut flower patch season by season.
Martha Stewart's Gardening: Month by Month
Martha Stewart's Gardening: Month by Month is an oldie, but a goodie, this covers the basics of gardening over the seasons, and is highly inspirational with gorgeous photos from Martha's own garden. This is the book that sparked my interest in gardening at a young age. It also features recipes and craft ideas. This book is a classic and features design ideas as well as practical information about caring for your flower plants, perennials, annuals and vegetable garden through each season.
In and Out of the Garden
In and Out of the Garden by Sara Midda is an inspirational book featuring watercolor illustrations all about the garden! Peruse it during the winter months to encourage winter garden dreaming. The charming drawings and illustrations are like peeking into a gardener's diary.
Garden Anywhere
In Garden Anywhere, British gardener Alys Folwer walks you through the basics of gardening and offers insight into having a garden anywhere from an apartment balcony to an allotment of your own.
Dream Plants for the Natural Garden
Learn about the most dependable plants for your garden to create the natural style from expert, Dutch garden designers Piet Oudolf and Henk Gerritsen in their book Dream Plants for the Natural Garden.
Encyclopedia of Gardening
Any gardener would be thrilled with Encyclopedia of Gardening by The Royal Horticulture Society, a garden bible! It contains all the essentials you need to know about gardening!
Mini Farming: Self-Sufficiency on a 1/4 of an Acre
In Mini Farming: Self-Sufficiency on a 1/4 of an Acre, you can learn to be self-sufficient in a small space with expert tips from Brett L Markham.
The New American Herbal
The New American Herbal by Stephen Orr is a fresh take on herb gardening! It includes tips for growing as well as cooking, craft projects and homeopathy. Bonus: It contains absolutely gorgeous photographs and styling.
The Market Gardener
The Market Gardener by Jean Martin Fortier contains everything you need to know about small-scale organic farming from the experts at a CSA farm. This book focuses on simple methods and an eco-friendly approach.
The Dirty Life
The Dirty Life: A Memoir of Farming, Food and Love is an inspiring memoir about a woman who leaves the city and her life of consumerism to start a self-sustaining garden and farm as well as a new life in Vermont. The book takes you season by season on their farm.
[box type="shadow"]
Looking for more gift ideas for gardeners?
Gift them with an online Bluprint gardening class! Whether their interests are in bonsai wiring, vegetable gardening or succulent garden design, you're bound to find be something they'll love!

Browse All Gardening Classes >>

[/box]
What makes online Bluprint classes great?
Learn for life! With lifetime access to your classes, you can watch lessons at your preferred pace and easily revisit your favorite concepts with just a click.
Kick up your feet! Enjoy classes anytime from the convenience of your home or even on-the-go with our mobile apps.
Get personalized guidance! Ask your instructor questions to receive all the answers and feedback you need to succeed.
Love it! There's no risk in trying with our 100% money back guarantee.